Intel 14th Gen Processors Review
Conclusion

Conclusion – Do we like these Intel 14th Gen CPUs?
There have been some landmark processors in Intel's history that we think upon very fondly. The E8400 was a stormer. The Core i5-2500K formed the backbone of more gaming rigs than almost any other processor ever. The i7-7700K was blisteringly quick, the 10th Gen saw some excellent models at the lower end, whilst the Core i9-12900KS was about as good as most people will need. We are looking at three Intel 14th Gen processors today. Two are very much small evolutions of those that came before, and one is a much more worthwhile upgrade.
Intel's Core i5-13600K
The Core i5-14600K is a blinding gaming processor. Pushing well into the mid 5 GHz mark, and with enough thermal headroom after a judicious undervolt to not cause your system to melt down. The 14600K is the perfect processor if you find yourself playing games more than doing anything else. There are plenty of cores – 6 Performance and 8 Efficient – giving 20 threads, which work well with the 24MB of L3 Cache and 20MB of L2 Cache to make the most of whatever graphics card you're running. If you can take the time to overclock it properly it's possible to get close to 6 GHz on a good AIO. With enough cores for light productivity tasks, it might well be the star of the show for those of you who don't render in 4K most of your daily life.
The 6GHz Flagship – The i9-14900K
The Core i9-14900K is the other one that most closely resembles an extant model, in this case the Core i9-13900KS. The core count is the same – 8 P-cores and 16 E-cores for 32 threads. It's capable of some truly insane clock speeds out of the box with its 6GHz boost. It's also more than capable of some ludicrous temperatures in stock form too.

We would generally recommend undervolting all your processors to help tame the thermals and thus prolong their lifespan as well as demand less of your cooler making it easier to live with. The Core i9-14900K goes against this ethos where we wouldn't just recommend you do so, but almost demand you do. Even with an insane AIO at 100% fan speeds we saw temperatures we'd never live with on a daily basis. Thankfully it also can be undervolted and this dropped the temperatures enough to make for a daily driver. If you're planning to overclock this beastly processor, then you'll have to invest in a premium custom water-cooling solution.
Performance-wise, as you saw in our graphs, the i9-14900K is more than a worthwhile investment it if you do a lot of creative things and don't already own an Core i9-13900KS. Why mention the i9-14900KS? Intel's new 14th Gen i9 is a processor that resembles it so closely that it almost feels like Intel have just scratched the 3 off and replaced it with a 4.
The Gem of Intel's 14th Generation Lineup – The i7-14700K
The star of the show, in our opinion, is the Intel Core i7-14700K. This is largely because it has seen the most serious upgrade when compared to the 13th generation processor that came before it. The i7-13700K had a core count of 8P8E with 24 threads at a peak speed of 5.3 GHz, supporting 16 PCIe lanes. This new Intel 14th Gen Core i7-14700K boasts 8P12E cores for 28 threads with another 3 MB of L3 Cache (33MB total) and 8MB of L2 (28MB total) running at a peak of 5.6 GHz.
In all, the i7-14700K is a massive step forward. An undervolt doesn't affect stability at all but can shave a whopping 19°C off the maximum temperature too. In these modern times when many of us stream as well as game, or at least share snippets of our exploits, then the Core i7-14700K makes for the best all-rounder and is easier to live with than its bigger stablemate.
Video
OC3D Awards
The Core i5-14600K is a stonking gaming processor that also makes for a decent all-rounder. This CPU is bound to sell in huge quantities, with gamers being a key audiance. This GPU wins our OC3D Gamers Choice Award.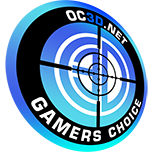 Intel's Core i7-14700K is the biggest upgrade from the 13th Gen, and a blinding all-rounder, winning our OC3D Enthusiast Award.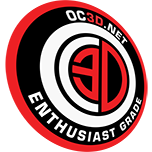 The Core i9-14900K requires a lot of taming and it's a lot like the Core i9-13900KS that came before. Nonetheless, this is a hugely capable processor more than deserves our OC3D Performance Award.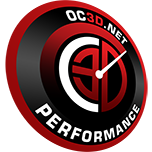 Discuss the Intel 14th Gen CPUs in our OC3D Forums.