MSI MAG Z790 Tomahawk Max Review
Up Close

Up Close
If you want packaging that's gonna grab your attention then the Z790 Tomahawk Max certainly does that. It's perfect if you plan to combine it with an Nvidia GPU.
You can never underestimate the importance of a holistic product range. We all own things because they go with other things we already own. In the world of PC hardware this is even more true, particularly with the burgeoning need for software control of it all. Why have eight software packages running when one does it all. MSI obviously agree as their MAG E360 AIO has exactly the same design scheme.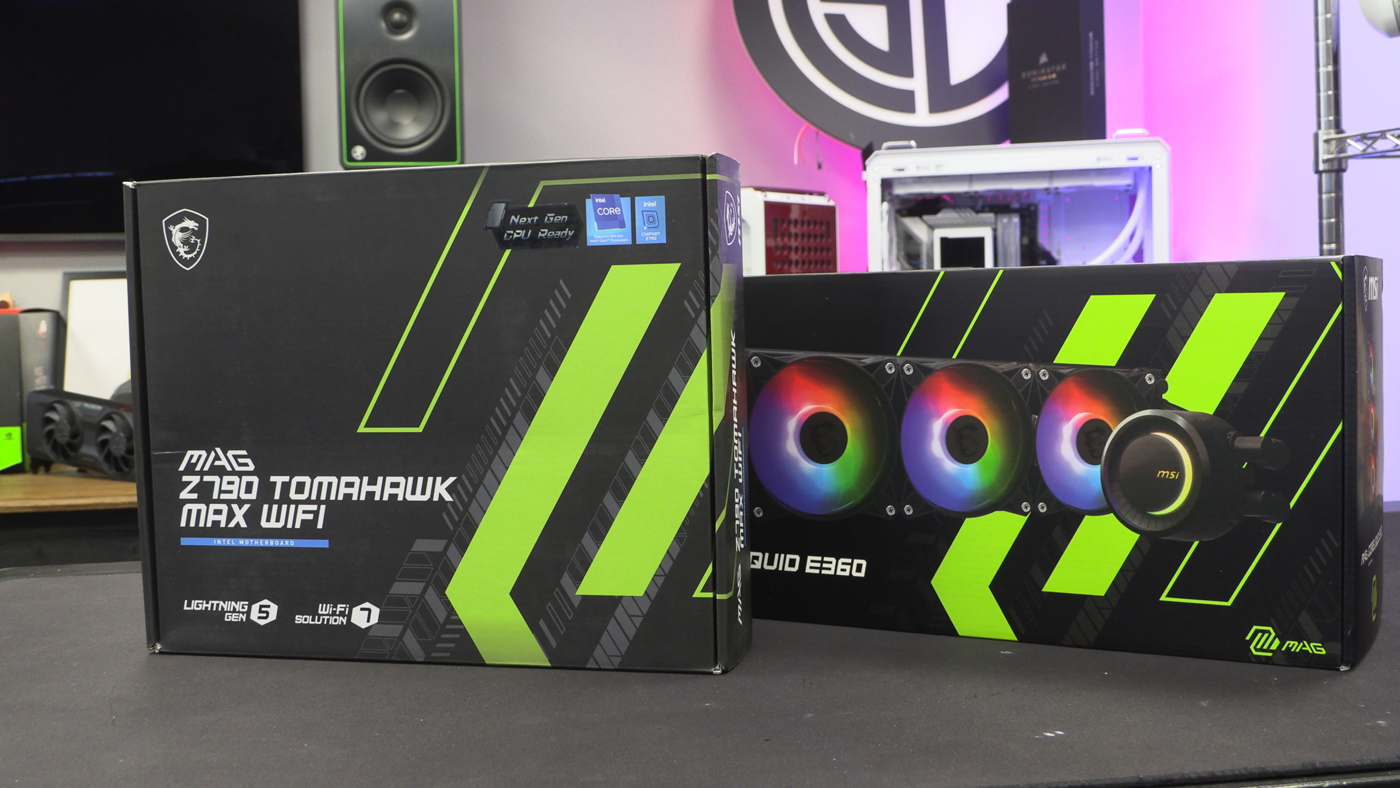 As we gain more and more M.2 slots in our motherboards, and because most of us just find one that's a good balance of price and capacity, it's nice to have the slots numbered externally. At the very least it makes it easier to remember which drive is which in your system. We know we're not the only people to have written on SSDs in Sharpie. As we said in our intro the Tomahawk only has four M.2 slots. However, you're still getting one Gen 5 one, if you have the money for such a speedy drive.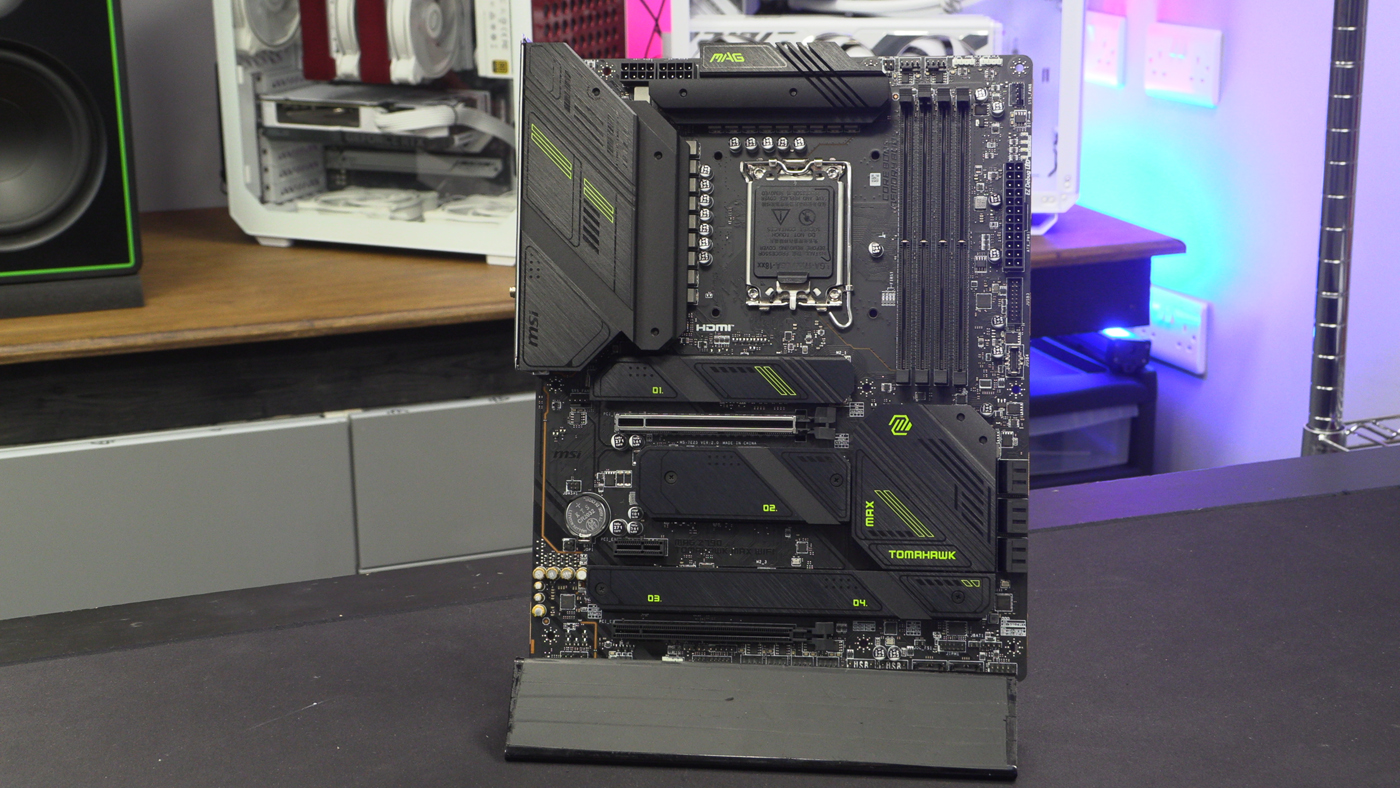 Despite its relative affordability, there is nothing about the top half of the Tomahawk that screams cheap. It looks like it should and has all you expect.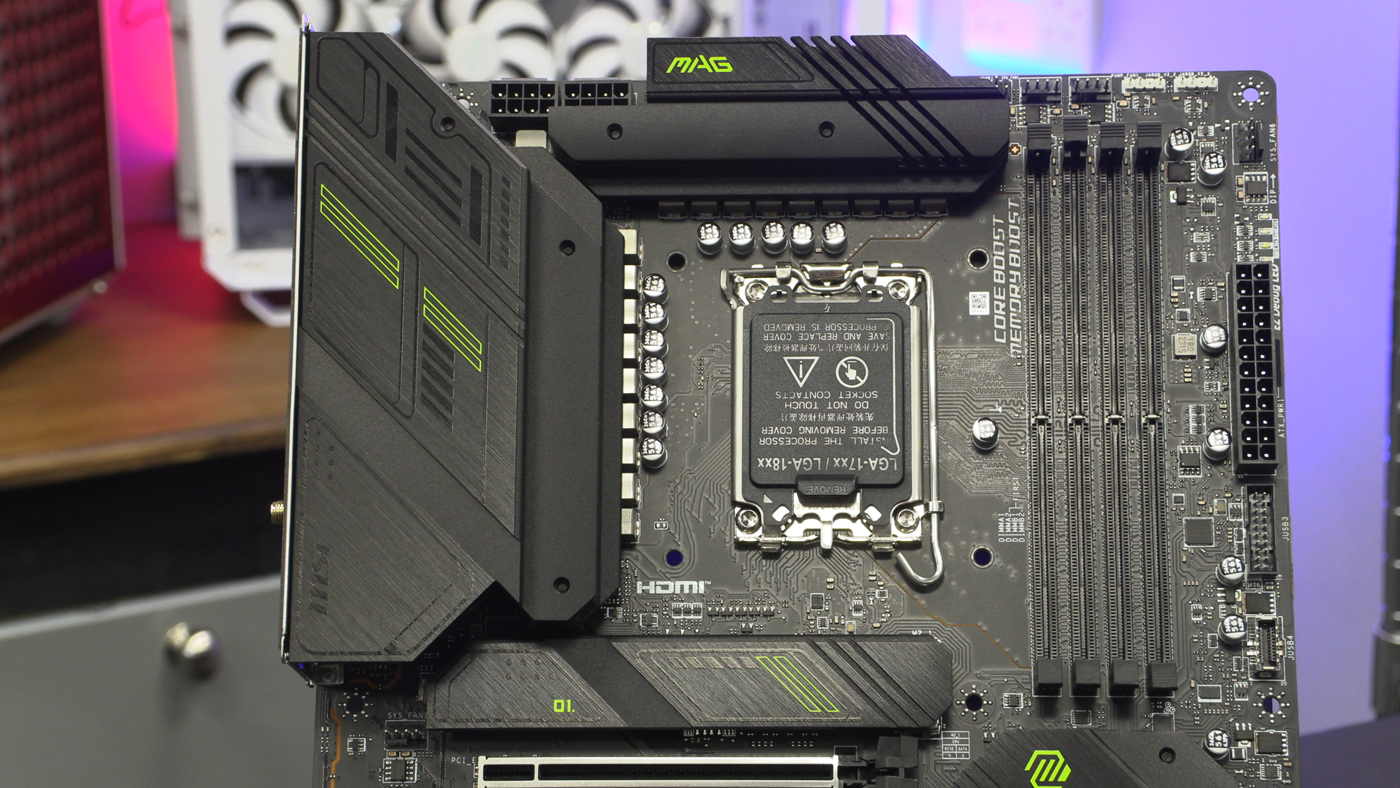 A closer look at those numbered M.2 slots, as well as a glimpse of the cooling options at the bottom. If you're familiar with the vanilla Z790 Tomahawk then the move from white lettering to green might come as a shock.