MSI MAG Z790 Tomahawk Max Review
Conclusion

Video
Conclusion
Should you merely glance at our benchmarks and not actually pay attention to the numbers, it might be possible to come away from the MSI Tomahawk Max with the idea that it's only decent. Of our 27 results it sits at the bottom of 7. However, a closer look reveals how closely matched nearly all of the Z790+ motherboards are. For example, Stellaris has 1.1 seconds between the best and worst results. Guardians of the Galaxy has a 6 FPS bracket, when all of them are over 244 Average FPS. Total Warhammer III goes from 187.8 FPS average up to 195.4.
If you look at the other end of the scale though, the results where the MSI Tomahawk Max puts up a good showing, it's usually in those tests where the gaps are larger. Blender, for example, takes 7m 59s on the Tomahawk, 72 seconds faster than our slowest result, and 22 seconds faster than the motherboard in third place. 3DMARK CPU benchmark sees the Tomahawk 19 points behind the top MSI Ace Max, but 796 points ahead of the Gigabyte Master X.

All of which indicates that the newest generation of Z790 motherboards are tightly grouped, so much so that gaps can be less than you think despite their official placing in our graphs. Considering that the MSI MAG Z790 Tomahawk Max rocks in at a mere £310, that's a feather in its cap. When you cast your eye over the feature set it's also clear you're not giving up a lot to attain this price point. The more expensive 14th Gen Z790s we've reviewed have 1 M.2 Gen 5 and 4 M.2 Gen 4. The Tomahawk Max has 1 G5 and 3 G4. Hardly a massive drop, particularly as we don't know many people with 5 premium NVMe drives. Certainly few who'd be in the market for a motherboard at this end of the price spectrum.
Even the power phases – 16 mirrored 90A SPS ones – are enough to keep our demanding Core i9-14900K sated. If you drop down to the hugely capable Core i7-14700K, or even the Core i5, then the temperatures will also drop. We saw a peak of 62°C on the VRMs after absolutely thrashing the Tomahawk, so anything less demanding, or just daily use, will be more impressive. After all, 62 degrees is nothing like some of the results we've seen on other formats.
All of which means that the MSI MAG Z790 Tomahawk Max is an excellent motherboard for the money. It delivers good performance, has plenty of connectivity, and is consistent throughout our tests. The green colour scheme might not be for everyone, but in a built system it's nearly all hidden anyway. Rocking up at half the price of the MSI Ace Max it's enough to win our OC3D Gamers Choice Award.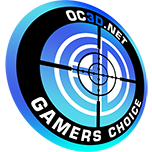 Discuss the MSI MAG Z790 Tomahawk Max in our OC3D Forums.