MSI MAG Z790 Tomahawk Max Review
MSI Tomahawk Max Board Tour

Board Tour
The top left begins with the two 8pin CPU power inputs that have been a feature of all the Z790 motherboards we've reviewed, even the MEG Ace Max.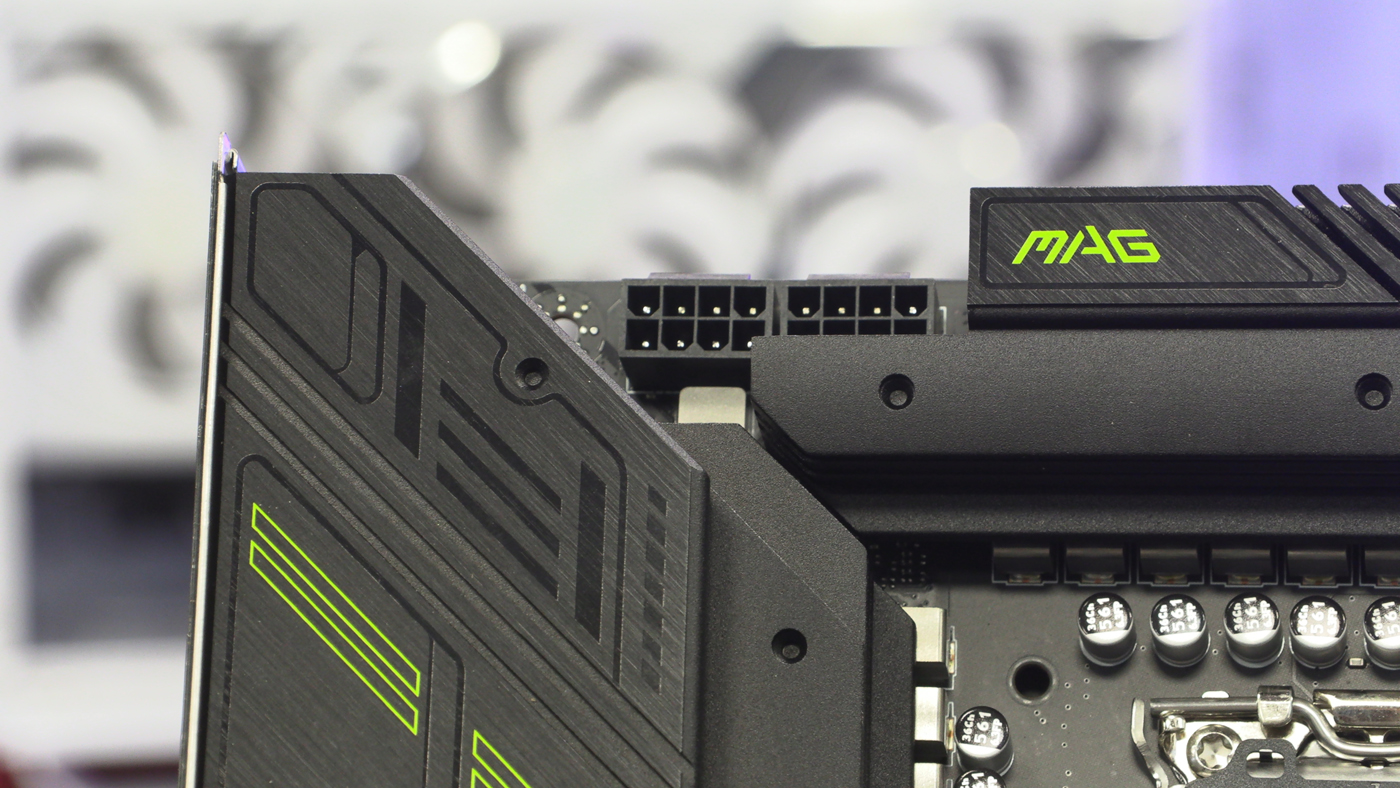 There are three fan headers at the top right, as well as two ARGB headers for the MSI Mystic Light. The lack of an onboard power button is one of those things that saves money, and most people won't miss.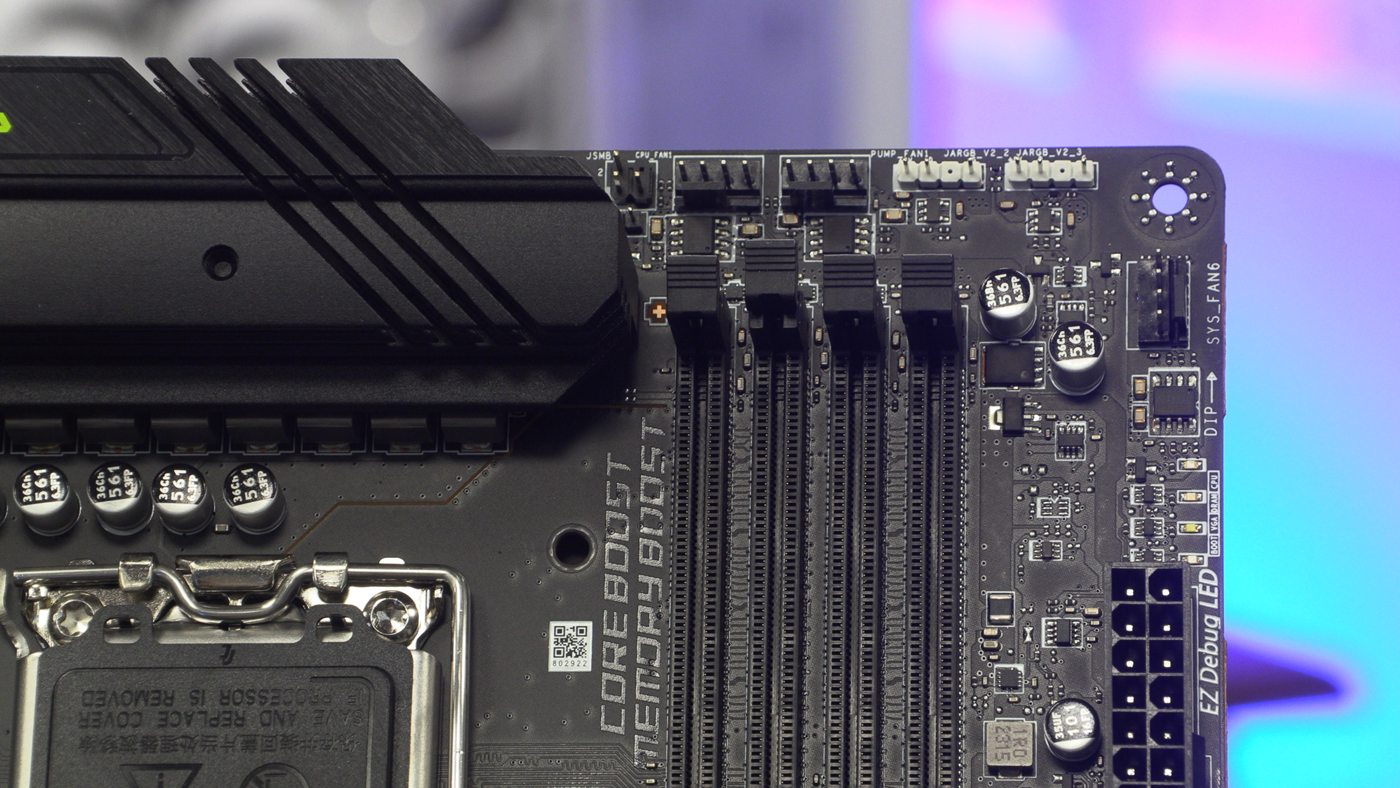 Working our way down, we find both Type-A and Type-C USB 3.2 front panel connectors. Anything that saves us ferreting around the back of our cases is a plus.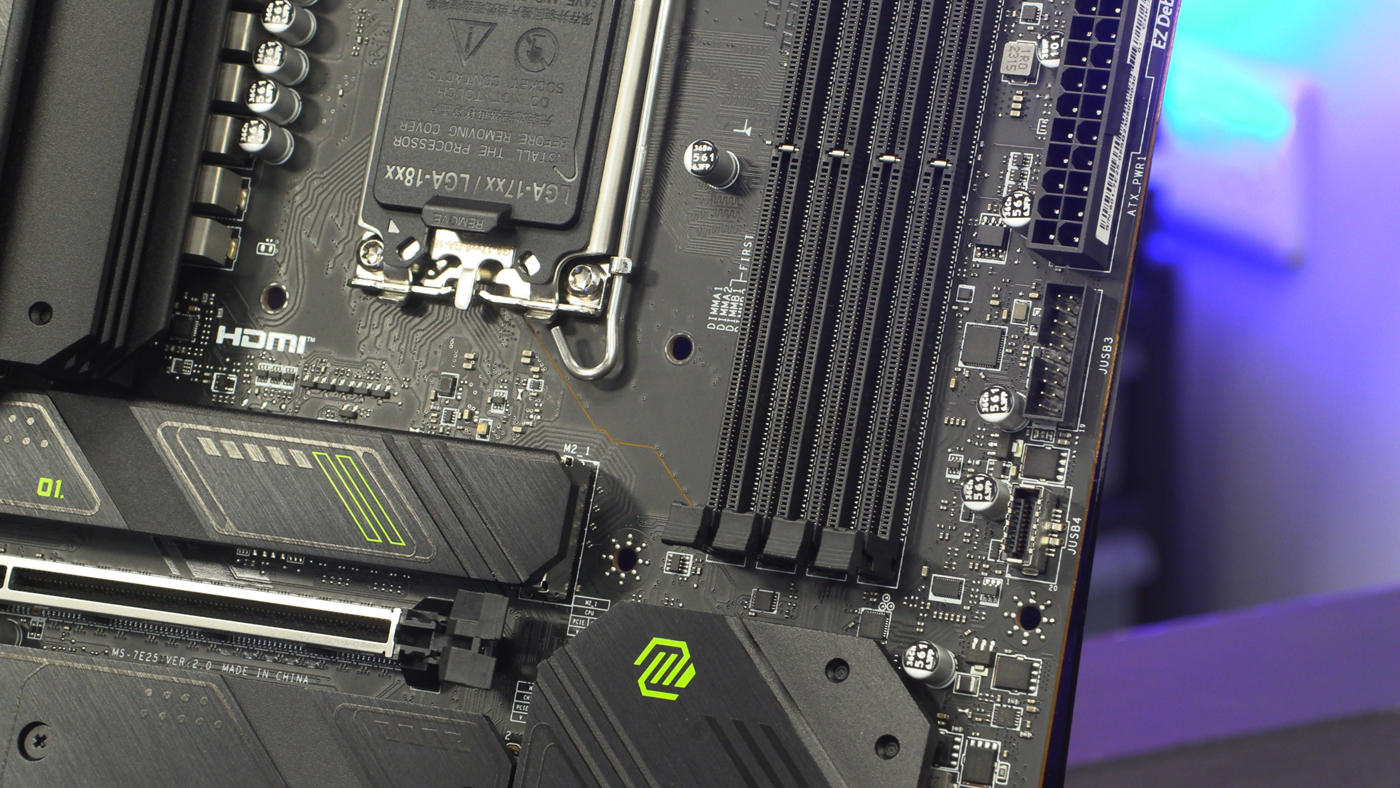 A lot of the Z790s we've seen so far have 4 SATA Ports. The MSI 790 Tomahawk Max has eight. Okay two are in our despised vertical format, but it's a nod to those who upgrade in chunks, rather than all at once. Most of us still have plenty of 2.5″ drives in use.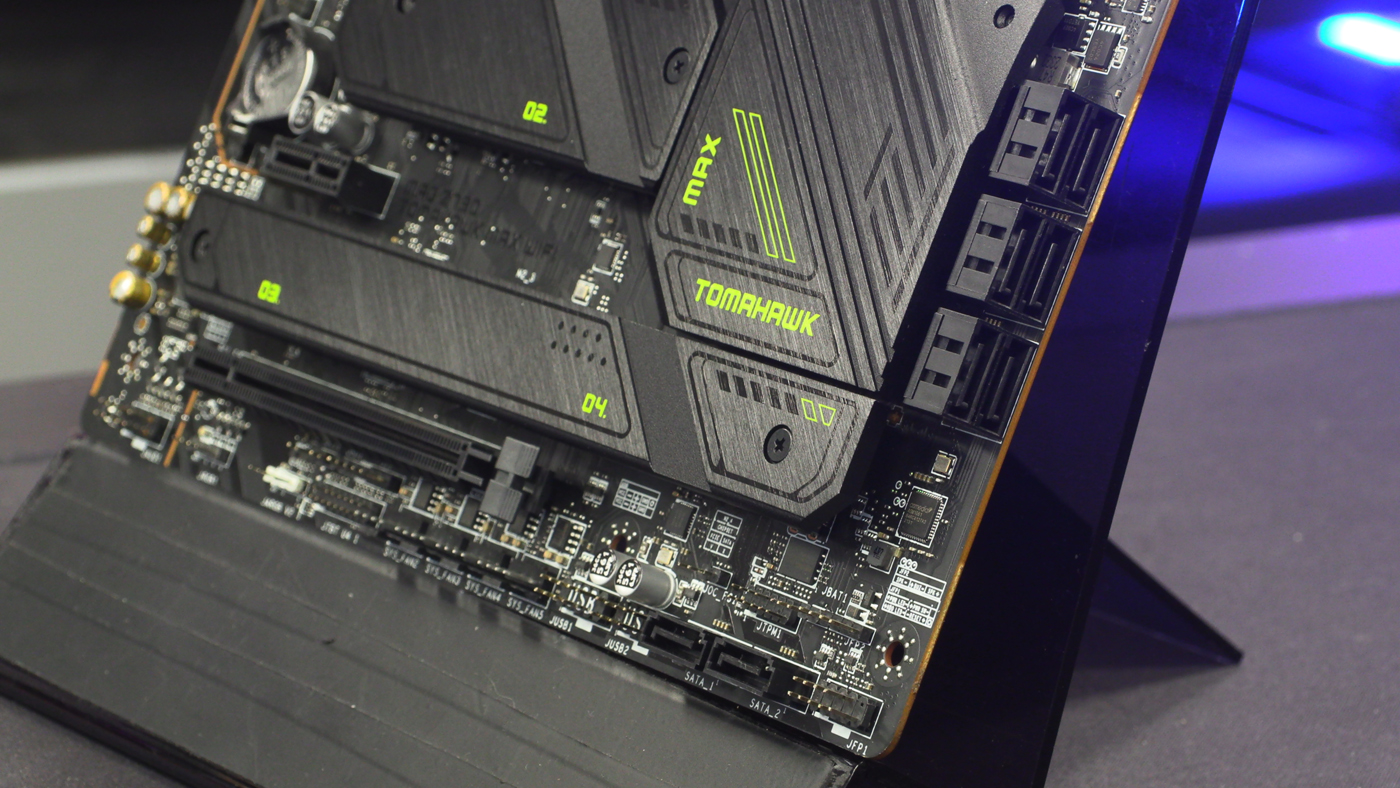 Two of the aforementioned SATA ports are vertically mounted for space reasons. There are also front panel headers and front USB 2.0. Although those are just used for RGB lighting control these days. Even relatively ancient cases have USB 3 at the front.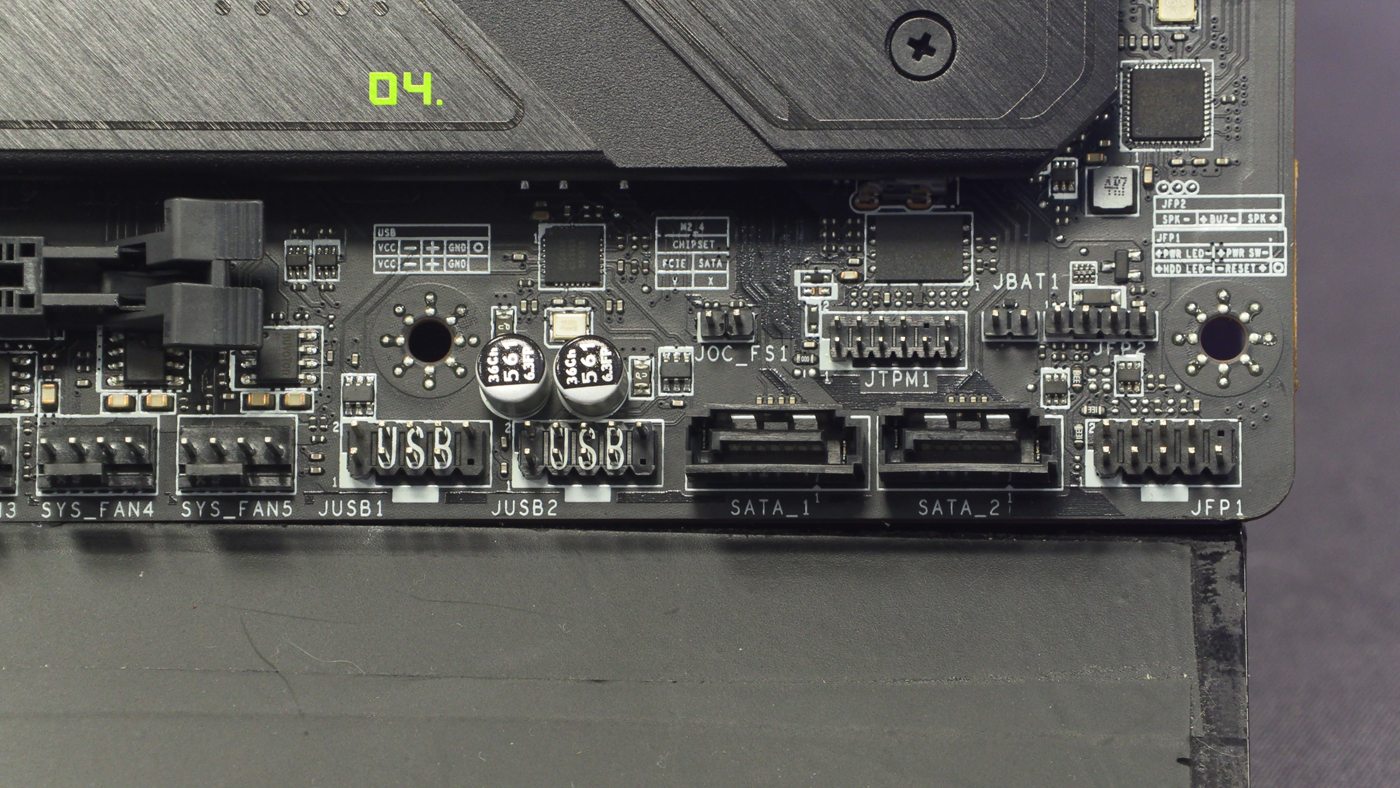 If you ever feel that there just aren't enough fan headers to keep your system cool, MSI have you covered. Perfect if you want plenty of airflow, with the minimum of cable-routing fuss.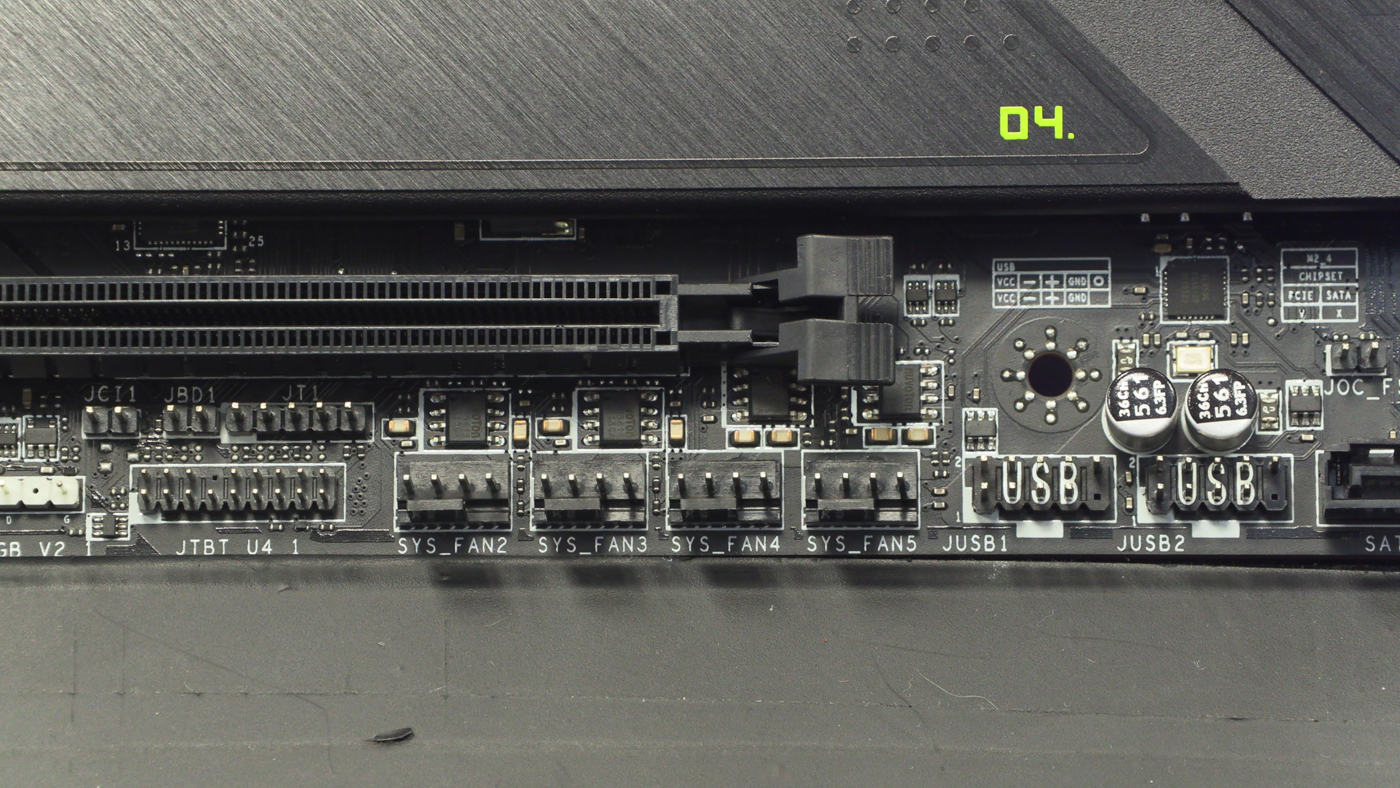 The ALC4080 audio is on its own breakout board to keep interference to a minimum. You've also got the last of the ARGB and RGB headers at this corner of the Tomahawk too.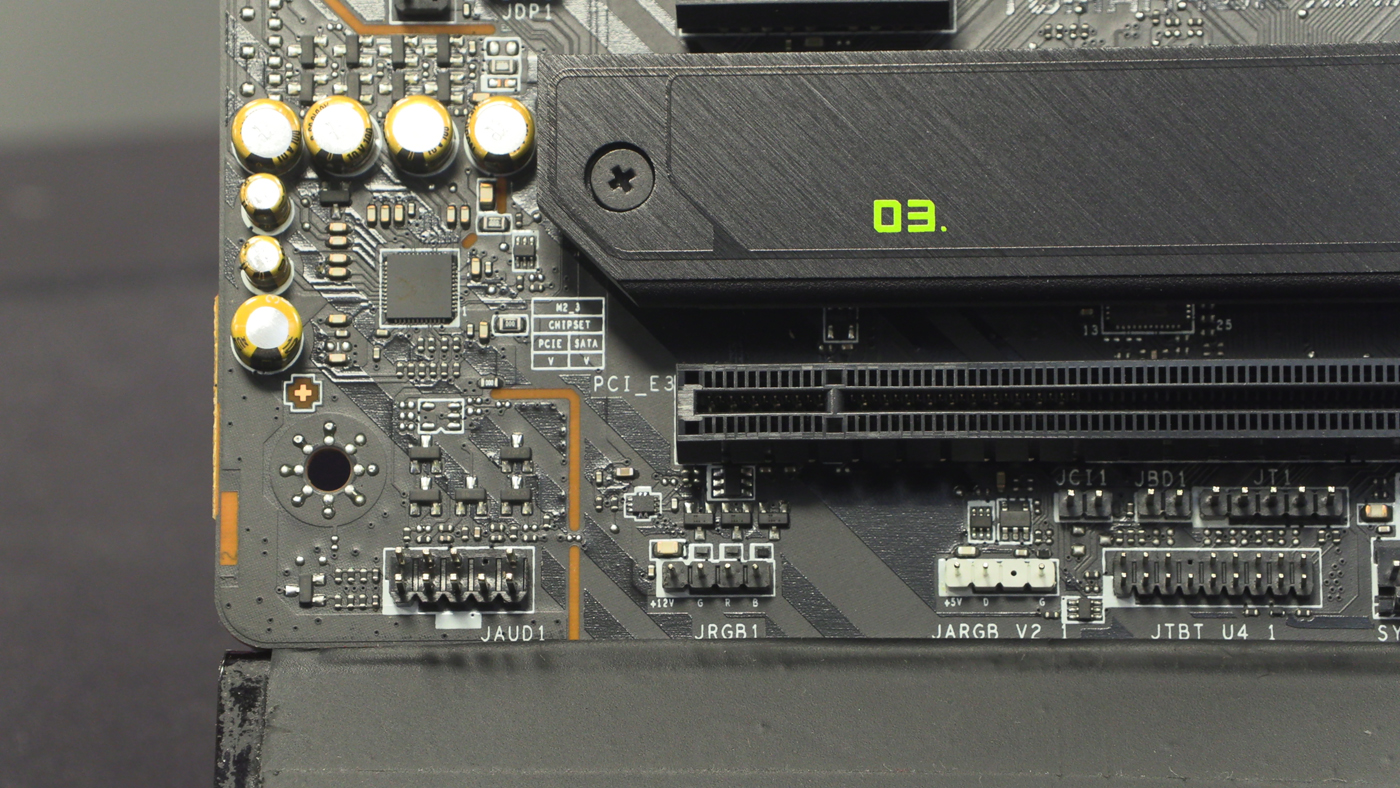 Having a fan header near your exhaust port is a handy QoL feature. This is particularly true if you manually control your fan speeds.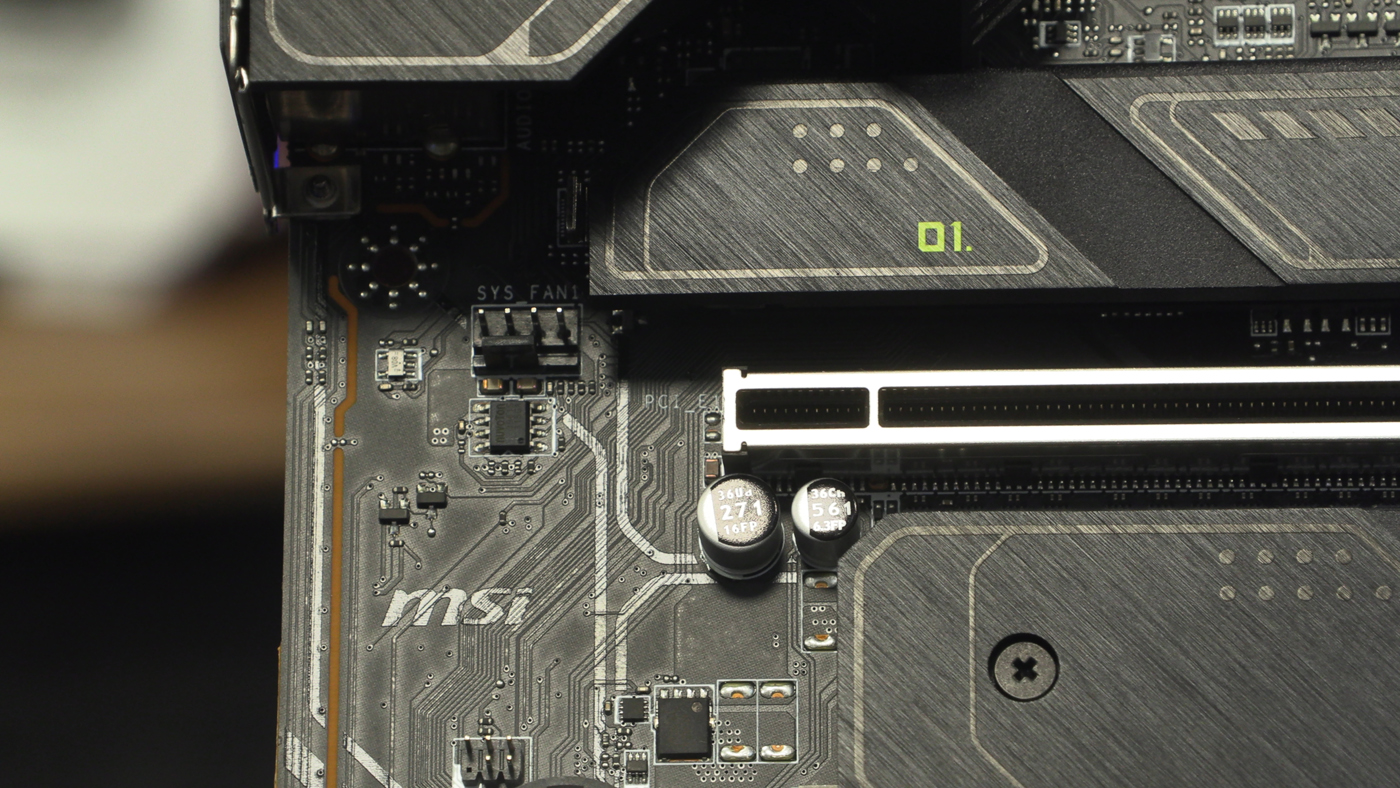 Beneath this huge VRM heatsink is 16+1+1 Mirrored 90A SPS power phases to ensure the 14th Generation Intel processors have plenty of power to feed them.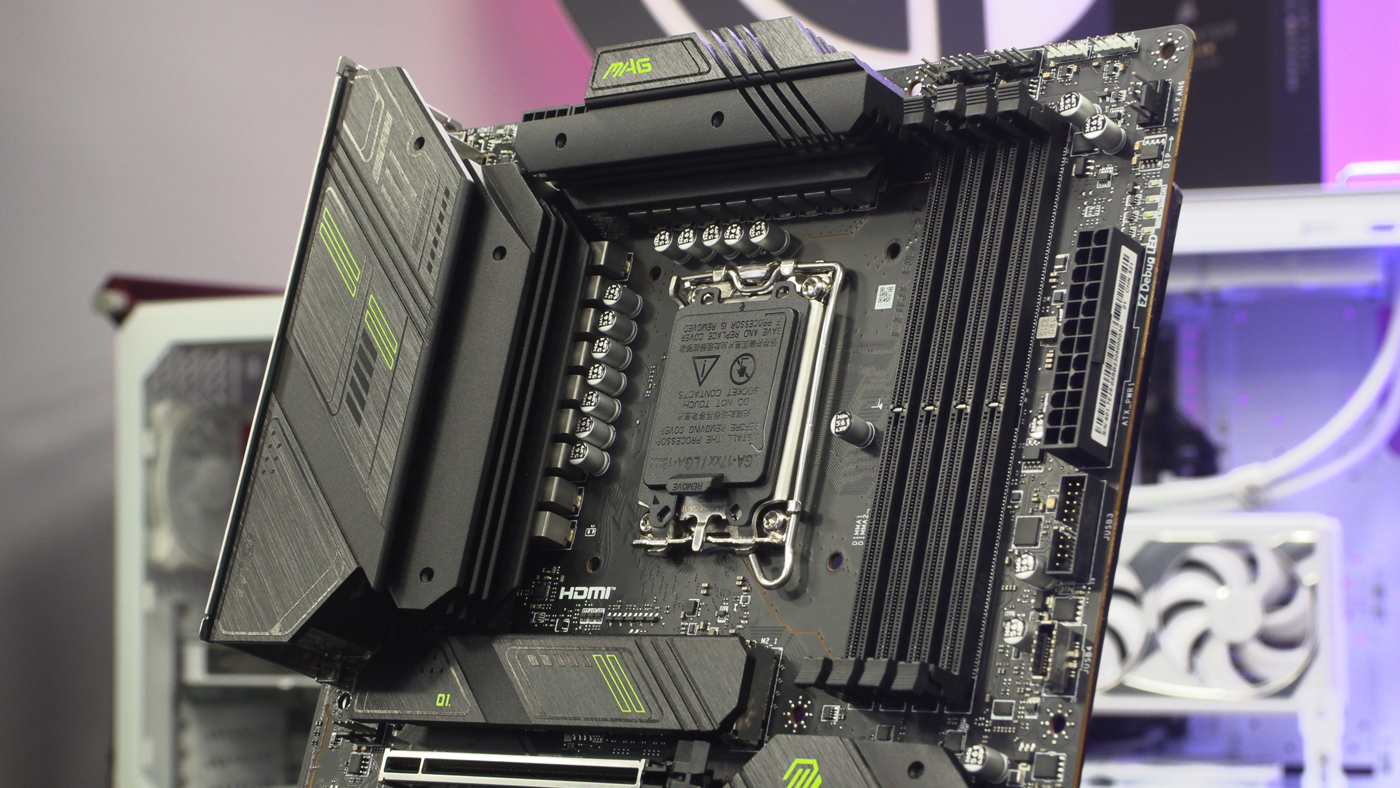 Around the back there are a good amount of USB Type-A ports, a pair of USB Type-C (10G and 20G) as well as the 2.5G LAN and WiFi 7 antenna mounts. There are even display options if you've brought a F version of the Intel CPUs. Just make sure you don't accidentally clear your CMOS when plugging in a USB.