ASUS ROG RTX 4090 Matrix Platinum Review
Under The Hood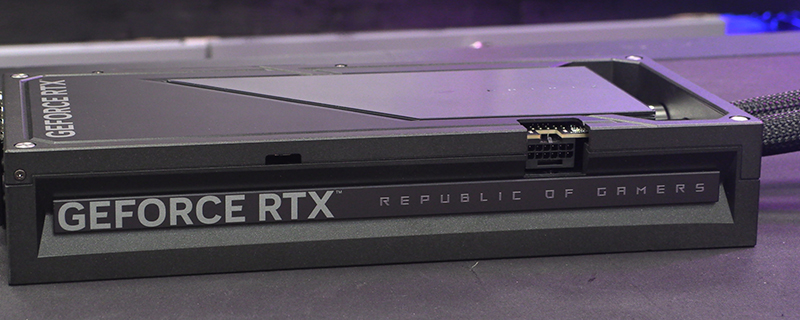 Under the Hood
For those of you who prefer to skim the images rather than actually read what we've written, the primary key points we covered above are here in picture form. Of particular note is how the multi-layer cooling solution has been designed, as well as how much hardware is available on the power side of things. Suffice to say that no corners have been cut, no shortcuts taken, nothing but what you would expect from anything that comes under the famous Republic of Gamers umbrella, and particularly anything that brings back their famous Matrix name to the market.
Test Setup and Clock Speeds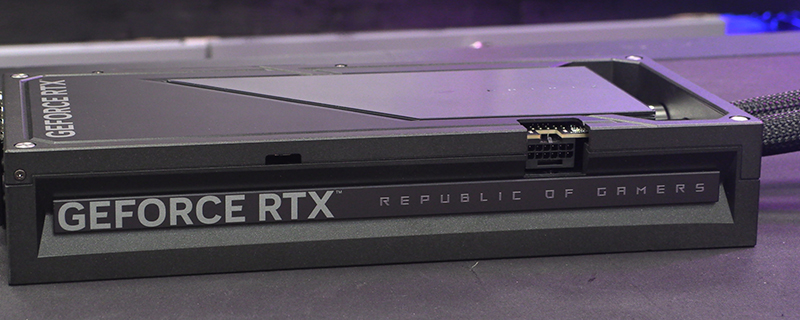 Test Setup
ASUS ROG Matrix RTX 4090 Matrix Platinum
Intel Core i9-13900K
ASUS ROG Z790 Hero
Corsair Dominator Vengeance 6000 MHz
Corsair AX1600i PSU
Corsair iCUE H150i RGB Pro XT AIO
Corsair MP600 Pro 2TB
Corsair Obsidian 5000T
Windows 11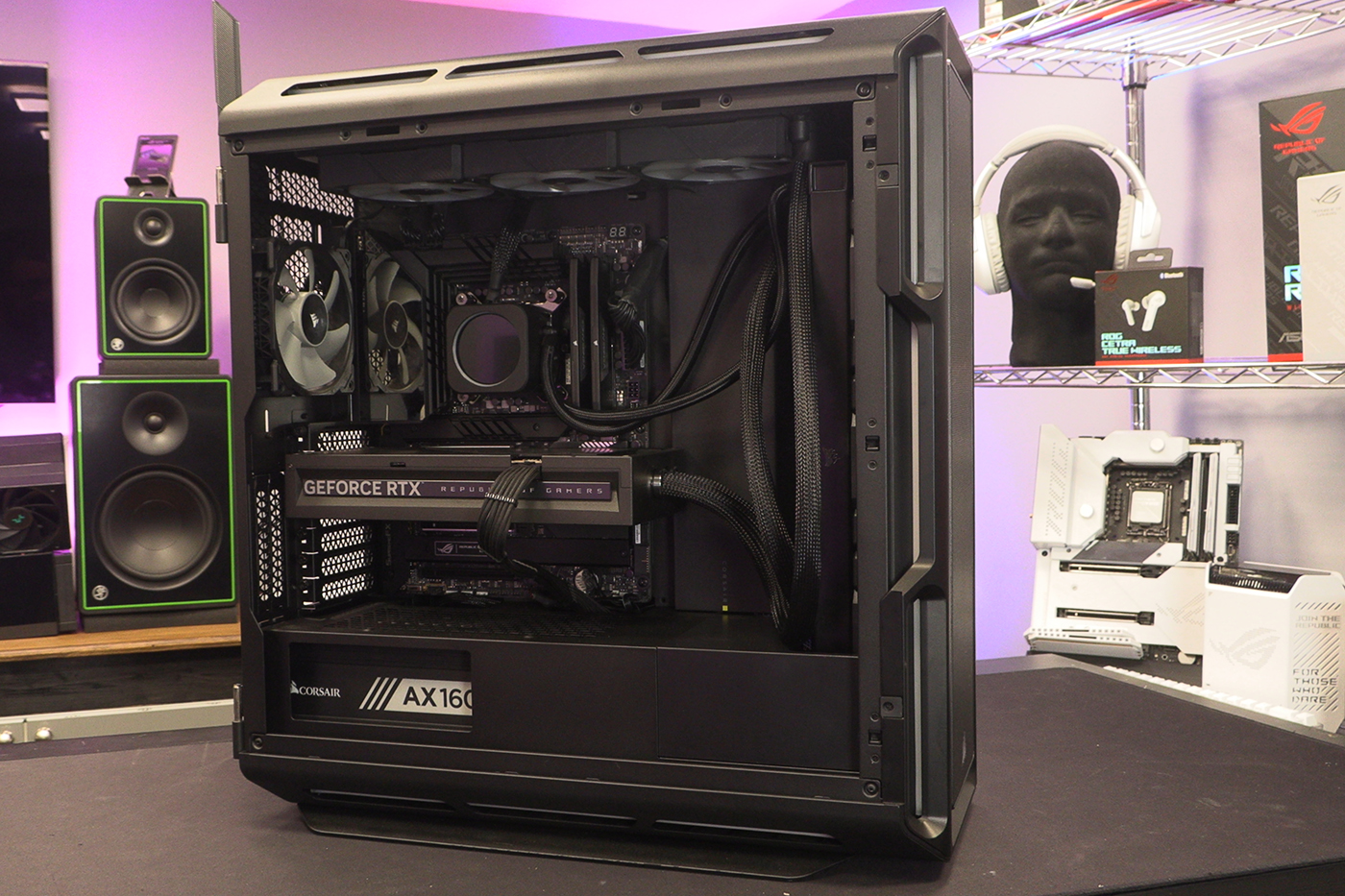 We're running the ASUS ROG RTX 4090 Matrix Platinum in its full on mode rather than the Quiet BIOS option. After all, why would you spend this kind of cash on a product and then nerf it? As you can see from the graph it's also right up there in terms of average clock speed.