NZXT Canvas 27F 240Hz FHD Monitor Review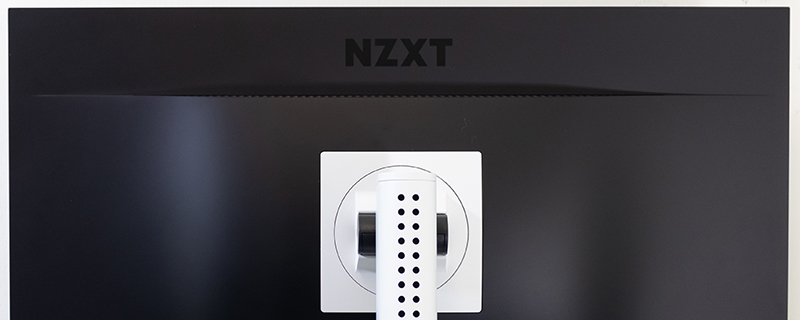 Up Close
The Canvas 27F is available in both white and black. By default it doesn't come with a stand, although NZXT offer up three options. There is a regular stand – also in white or black – or a single arm or a double arm. Our review sample consisted of a black monitor with a white stand. It doesn't look as odd as it might sound, although naturally we prefer uniform colour schemes.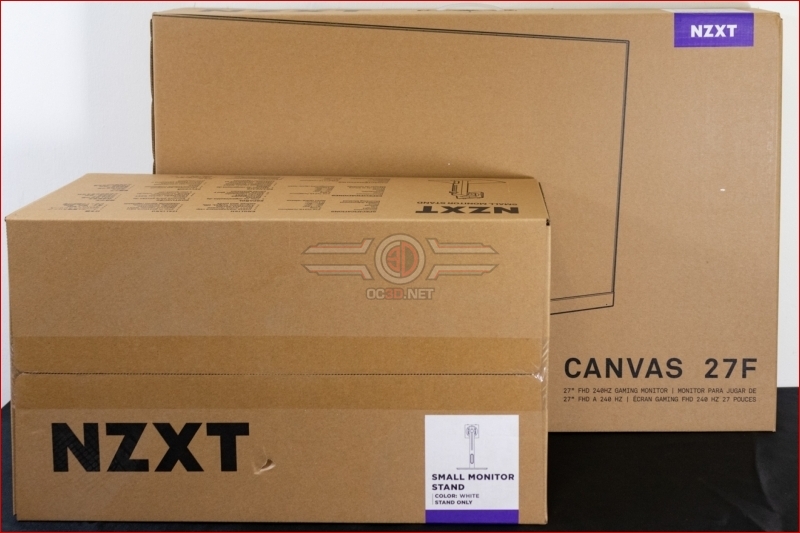 Â
Within the box you get all the cables you need. Both DP and HDMI for your inputs, a USB 3.0 Type-B to control the panel with the NZXT Cam software, and a USB Type-C for the pass-through USB ports. Our European model came with a two pin plug for the external power brick so required a little frantic hunting in the office for an adaptor. If NZXT used a more standard "kettle" lead we'd have had no issues.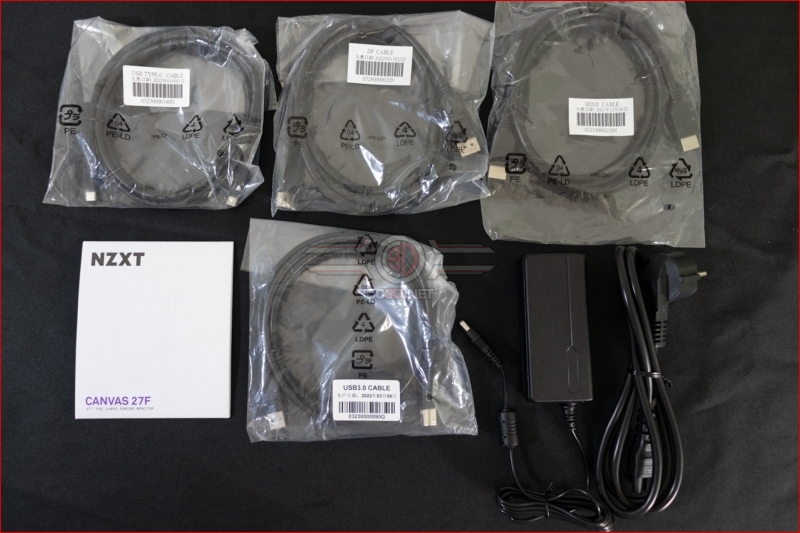 Â
The design of the Canvas 27F follows the current vogue of an ultra thin bezel and a non-reflective coating on the screen to help diffuse any reflections.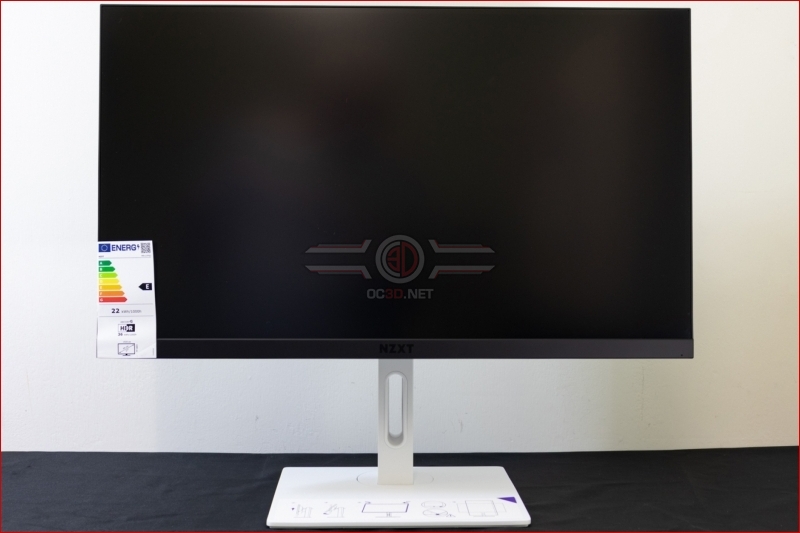 Â
The stand eschews the VESA "four screw" mounting system and instead clips in easily. The backside of the Canvas 27F is free from lighting or any show-off elements beyond the typical branding at the top.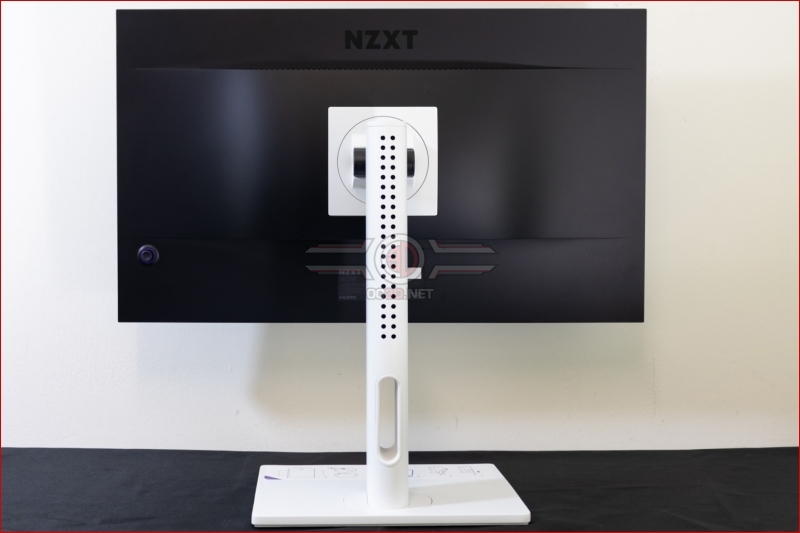 Â
Despite the affordable nature of the panel there are plenty of connection options. A DisplayPort, two HDMI, USB Type-C, audio jack, USB Type-B and two USB Type-A ports. Lastly the power input on the far right of this photo. You can also see the button just below the stand mount that enables the stand to be removed with the minimum of fuss.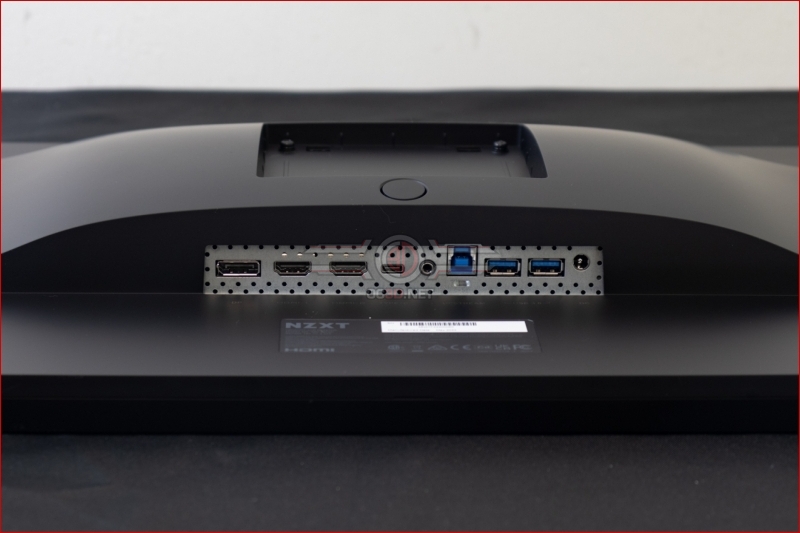 Â
Lastly on the back we have a large nipple that controls the simple OSD as well as handling power and input selection duties.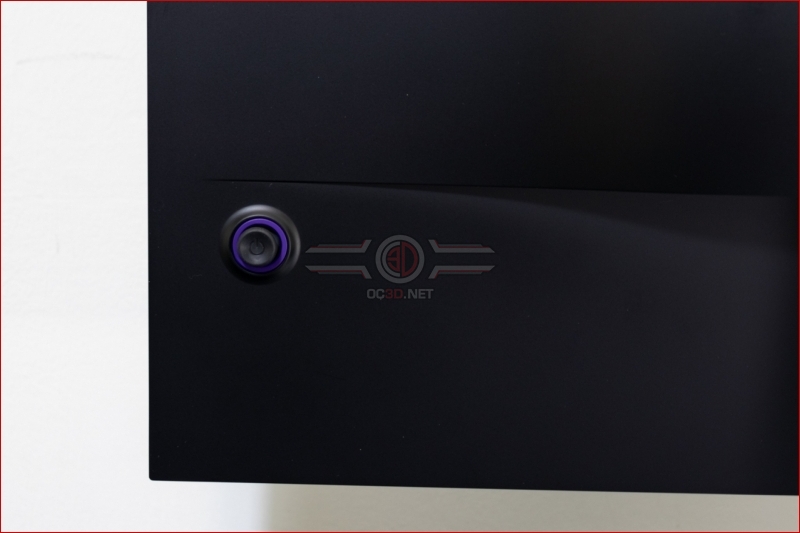 Â