NZXT Canvas 27F 240Hz FHD Monitor Review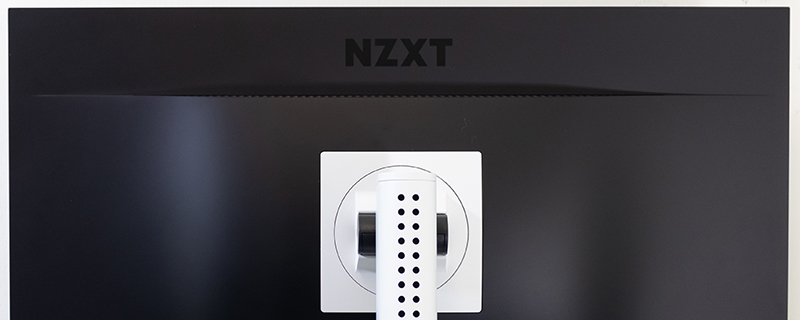 Up Close – The NZXT Stand
The stand itself, which we remind you is an optional extra, is excellent. Very solidly build and provides a lot of flexibility in positioning to ensure maximum ergonomic comfort.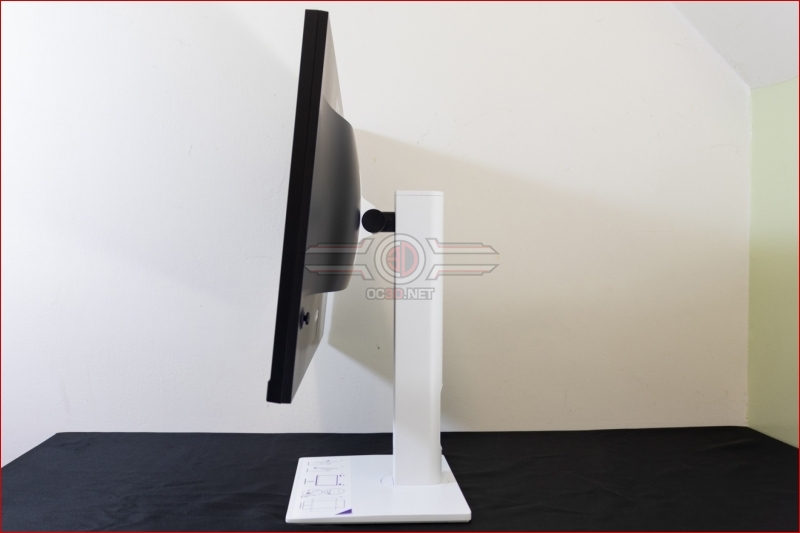 Â
As you can see there is a lot of vertical movement, 120mm in fact.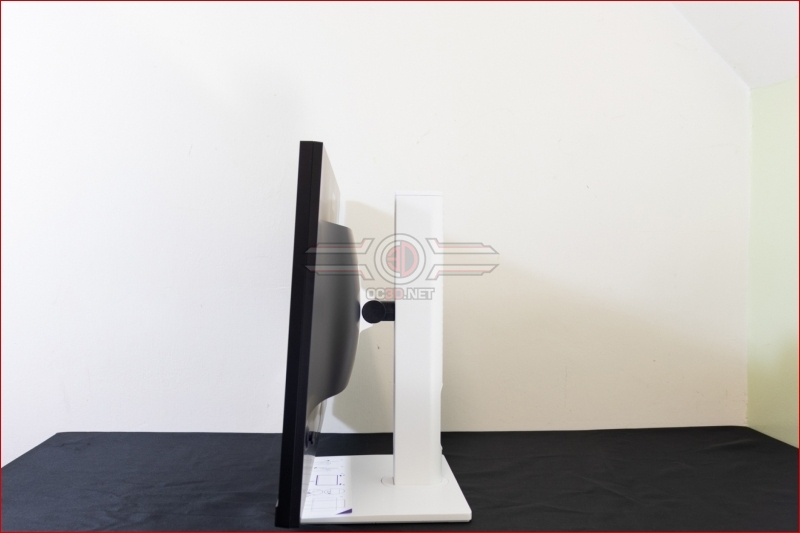 Â
As well as a decent amount of tilt potential, able to move from 5 degrees negative up to 20 degrees positive.
Lastly the stand allows for clockwise rotation in to portrait mode. Something that far too monitor stands support and is extremely useful whether you enjoy pushing for high-scores in arcade games, shoot-em-ups or Pinball, or you simply want to be able to read lengthy documents without too much scrolling, or flex your artistic muscles.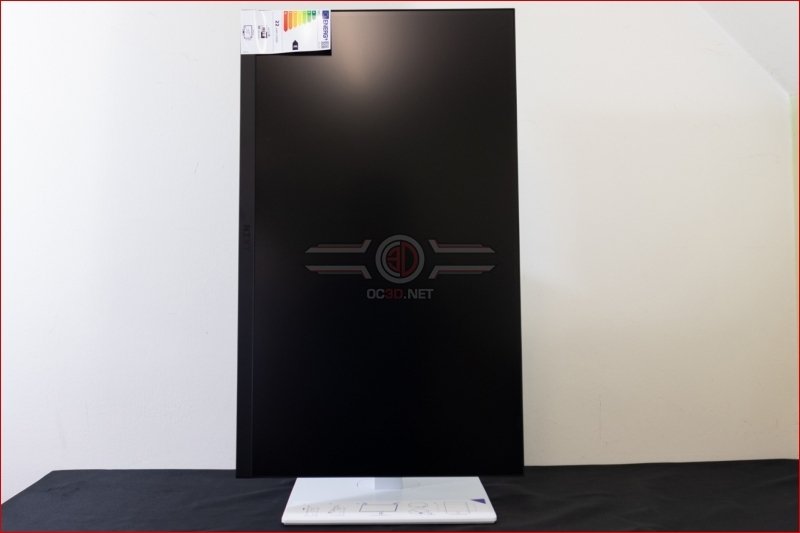 Â