NZXT Canvas 27F 240Hz FHD Monitor Review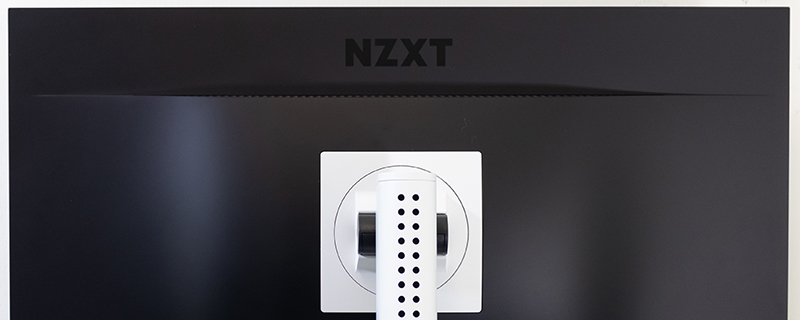 Conclusion
When we first heard of the NZXT Canvas 27F the thing that immediately struck us was the idea to have an optional stand. Most people haven't spent money on one of the many third-party stands on the market, so it seemed an odd way to attempt to make a saving. Whilst we spend enough hours in front of our monitors to need perfect ergonomics and thus already own high stands, we know most people don't. As it is, the stand that NZXT can supply you with is so well built, adjustable, and perfectly fits the hole on the back of the monitor that we don't mind.
There was always the possibility that NZXT would cut corners and provide a very cheap feeling and performing stand. Not so. In fact the only negative we have is that it doesn't have the option to attach to other panels, such is the smoothness of the movement and solidity of build. It is worth noting that there is just enough height to rotate the 27″ panel, but fortunately if you buy the larger 32″ panel you get a taller stand. Just pay attention if you're rotating not to catch the edge of the screen on the base.
The panel itself might only be 1080P, but doesn't mean NZXT have gone to the most affordable feature set possible. Instead the IPS 27″ display has good brightness and contrast out of the box. Unquestionably the star feature is the 240Hz refresh rate. Whilst that's way above what most of us really need, like any high speed technology it's nice to know the potential is there, even if your current use case doesn't necessarily need all that. For those of you who are committed to your fast-twitch games and spend your evenings attempting to frag your friends and strangers alike, being able to see all those frames can make a significant impact on your success rate. Having that refresh rate at 1080P also increases the likelihood that your GPU will be able to give you all those frames, assuming you're not trying to run Cyberpunk 2077 on a GTX 1050 of course.

Naturally when expending so much energy on reaching a high refresh rate at this price point, some things have to fall by the wayside. The brightness is good, and whilst the monitor supports HDR400 there isn't really enough brightness available for this to make a quantum leap in your image quality. Similarly the Contrast ratio of 1000:1 is good enough for the types of use the Canvas 27F will be put, but not likely to rewrite the record books. The DCI-P3 Colour Gamut of just 89% also doesn't make it highly recommended for those tasks where immense colour accuracy is mission critical.
All of the negatives though are really about using the NZXT Canvas 27F in a way it wasn't designed to meet. It's a gaming panel first and last, offering up blistering refresh rates for rock-steady, ghost-free image quality in those games where the higher the frame rate the better chance you have of success, and in that scenario it's a star and wins our OC3D Gamers Choice Award.
NZXT Canvas 27F MSRP : £279. Stand £40 extra.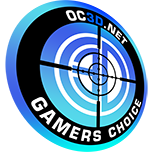 Â
Discuss the NZXT Canvas 27F 240Hz Monitor in our OC3D Forums.