Rise of the Tomb Raider DirectX 12 Performance Review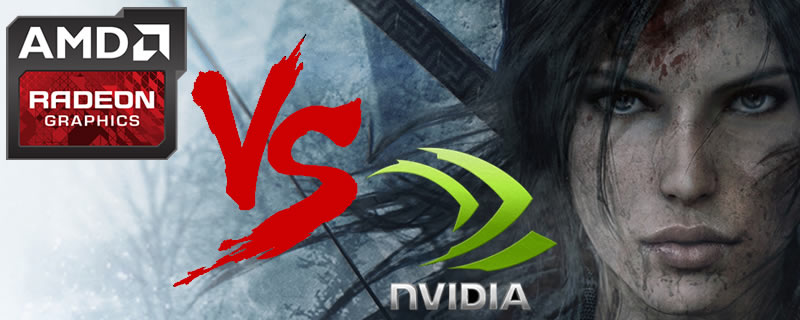 Conclusion
So far DirectX 12 has been both exciting and disappointing to PC gamers, with games like Ashes of the Singularity showing massive performance gains and fascinating new technologies like Explicit Multi-GPUÂ and games like Gears of War: Ultimate Edition and now Rise of the Tomb Raider being fairly disappointing, both being unstable for a large number of users and deliver lackluster performance with the new API.
 In all cases we have seen a performance decrease when using the DirectX 12 API in Rise of the Tomb Raider instead of DirectX 11, showing that a lot of work still needs to be done in order to make using the DirectX 12 API worth using in the game.  Â
What Rise of the Tomb Raider shows us is that simply using the new DirectX 12 API does not guarantee better performance in PC games, meaning that significant development time and resources are needed in order for developers to get the most out of the new API.

Right now DirectX 11 is simply worth spending more time developing games with than DirectX 12, simply due to the fact that that API has a much larger potential usersbase, as DirectX 12 is only compatible with the Windows 10 OS and many PC gamers are using older incompatible software and hardware solutions. Â
Hopefully in the future development on the DirectX 12 API will become much easier, as experienced developers hare their knowledge at events like GDC and as more effort is placed into this API codepath as more people move to Windows 10 and DirectX 12 compatible hardware.Â
At this time we do not recommend using the DirectX 12 API in Rise of the Tomb Raider, as for us it has delivered performance decreases on both AMD and Nvidia hardware and we have heard reports from many others that it has caused crashes, freezing and  other issues in the game.Â
If Nixxes continues to update and improve the DirectX 12 version of Rise of the Tomb Raider we may take another look at it in the future, but for now we urge users just to use DirectX 11 in this game.Â
Â
You can join the discussion on Rise of the Tomb Raider's DirectX 12 performance on the OC3D Forums.Â
Â
How well does Rise of the Tomb Raider perform with DirectX 12? let's find out.https://t.co/45MDD0XYG7 pic.twitter.com/PRSk5v7iLM

— OC3D (@OC3D) March 12, 2016