Cooler Master SK653 Low Profile Wireless Keyboard Review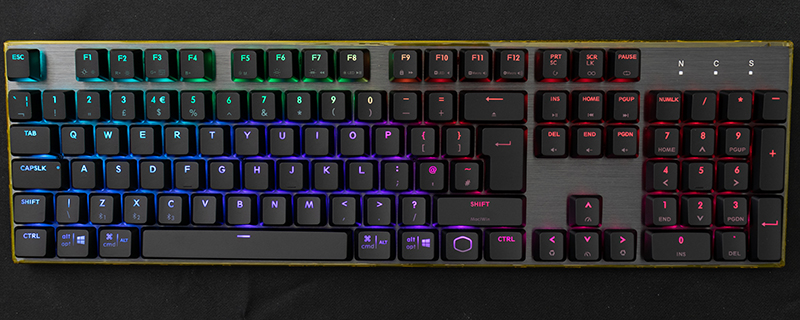 Up Close
It might be one of those simple things that probably doesn't matter all that much if you're concentrating solely upon the product itself, but we are big fans of the packaging for the SK653. Firstly it's no bigger than it absolutely has to be, and everything has its own place inside. But perhaps most of all the combination of a plain white background and clear product imagery, allied to a little bit of flair from the metallic purple model identifier, raise it above the commonplace.
There are plenty of keyboards that don't come with custom dust covers, which we don't fully understand given how cheap they must be to make. Like the CK721 we've just reviewed, the SK653 keeps itself protected over night from dust and detritus.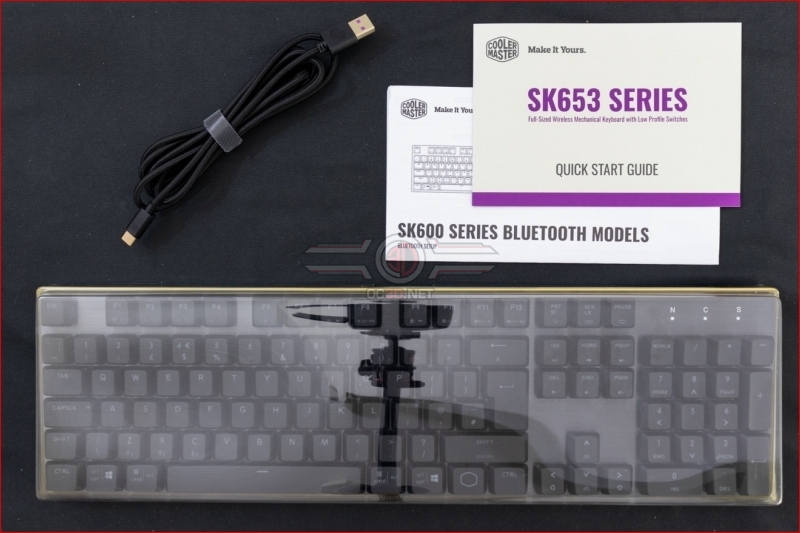 Â
As the SK653 can be run in wireless mode as well as wired mode the cable is detachable. It's worth bearing in mind that it only supports Bluetooth wireless so there is no supplied dongle, relying upon the fact that nearly every modern motherboard has Harald's technology built in.
If you expand this picture you can see that all the controls are available to you on the keyboard itself – macros, lighting etc – saving you having to install the software every time you want to use it. That might be less of an issue if you leave it on your desk, but if you want to take it with you to gaming tournaments, or have it in your bag as a way of having a keyboard with which you're familiar when you inevitably get called to fix your mates PC, then this is invaluable.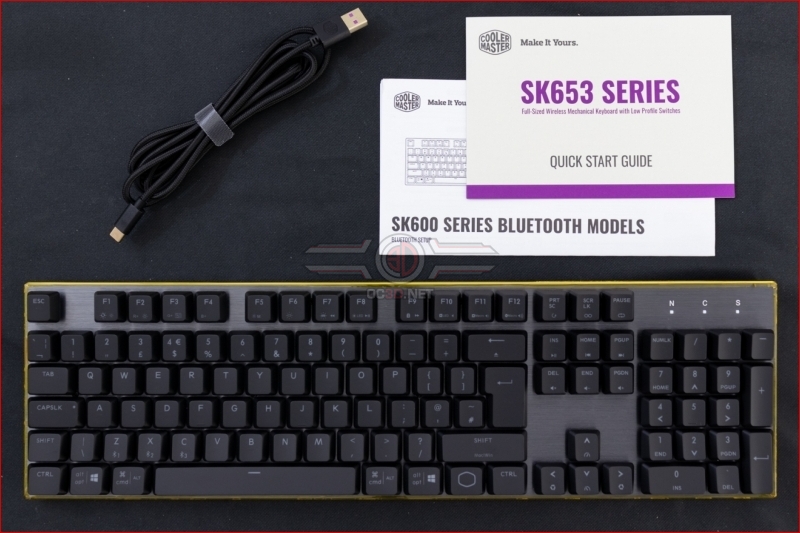 Â
The underside is very simple with just a pair of single position feet and.. that's it.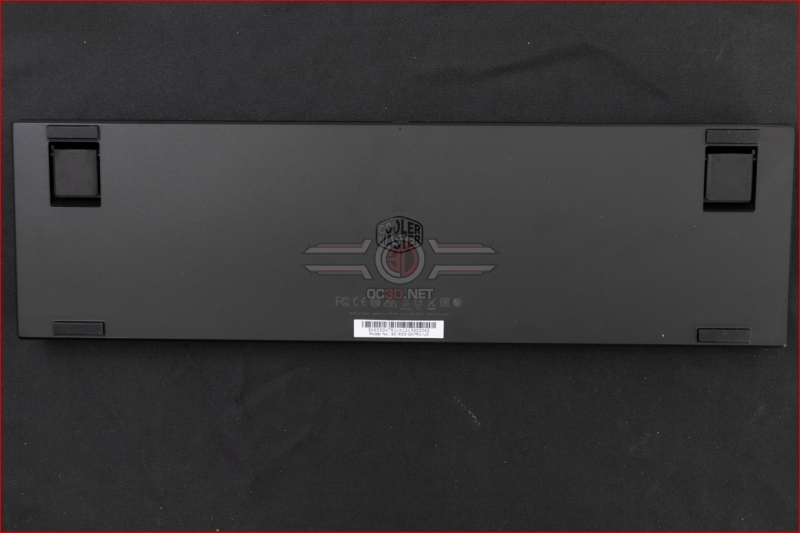 Â
The stalks on the switches are low profile and have a shortened actuation distance. With these allied to the classic typing feel one gets from mechanical switches the SK653 hasn't lost a step of comfort in moving to a faster switch style. You can also see the brushed aluminium chassis here.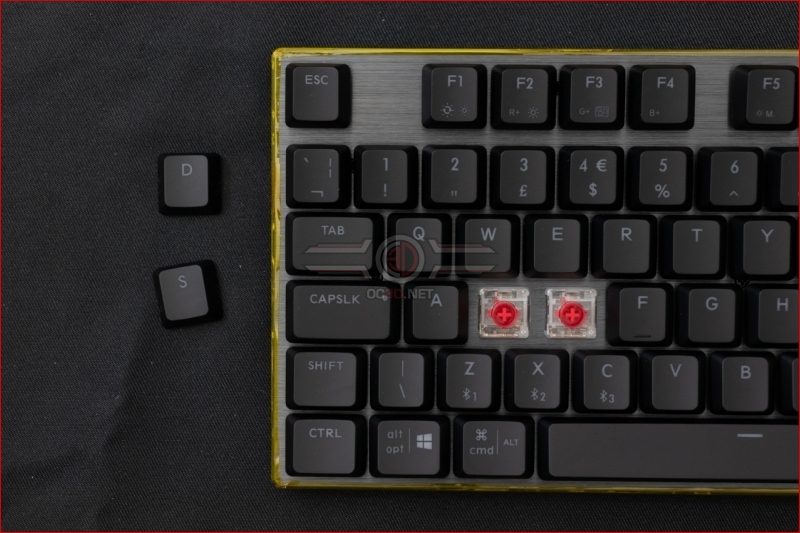 Â