Cooler Master SK653 Low Profile Wireless Keyboard Review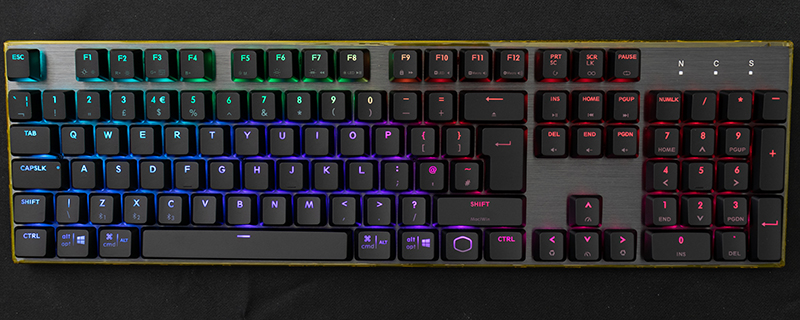 Lighting
The Cooler Master SK653 has all the main colours built in by default, allowing you to have your colour of choice without having to delve into the, admittedly easy to use, software or on-the-fly lighting options. As you'll see below that also includes a few presets that are actually useful.
Like many modern RGB keyboards the SK653 has a few built in profiles you can utilise if you want to be up and running in a hurry, including one that just lights up the main keys for your FPS titles.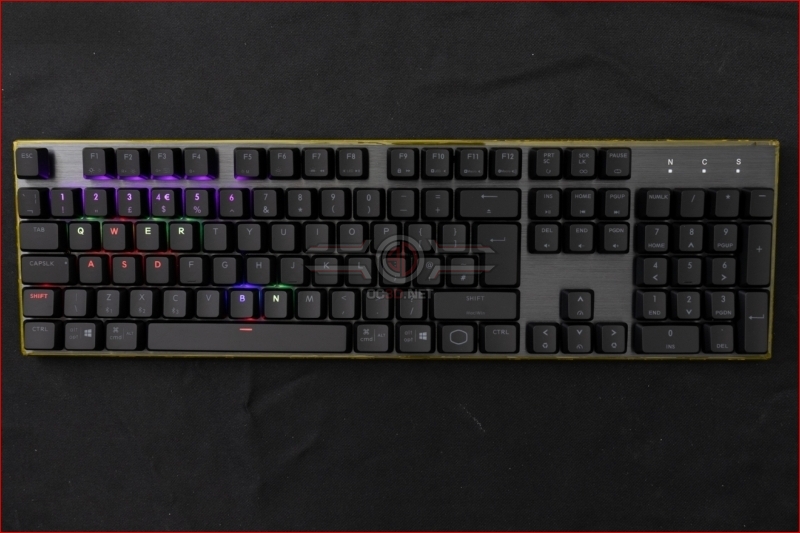 Â
And the always popular rainbow effect.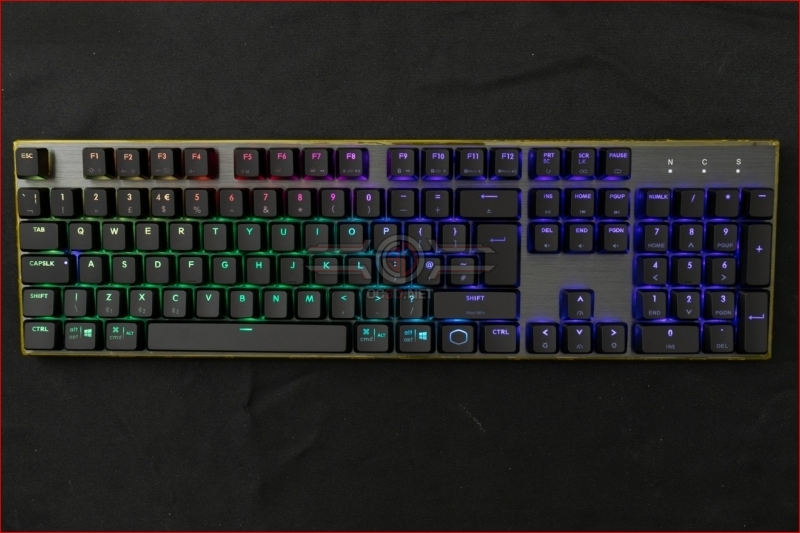 Â