Corsair Dominator Titanium Review
Corsair Dominator Titanium Modules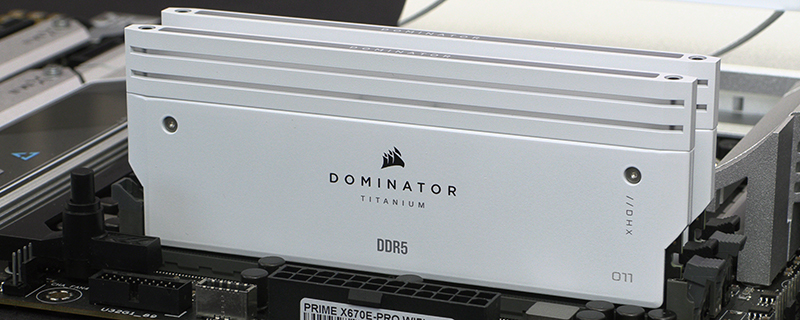 Corsair Dominator Titanium Modules
Sitting on the desk is all well and good, but what really matters is how the kit looks in situ. To this end we've grabbed our ASUS Prime X670E motherboard and let you have a look at how the newest addition to the broad Corsair memory range looks. Obviously this is particular to our white kit, and the black kit will look great in anything.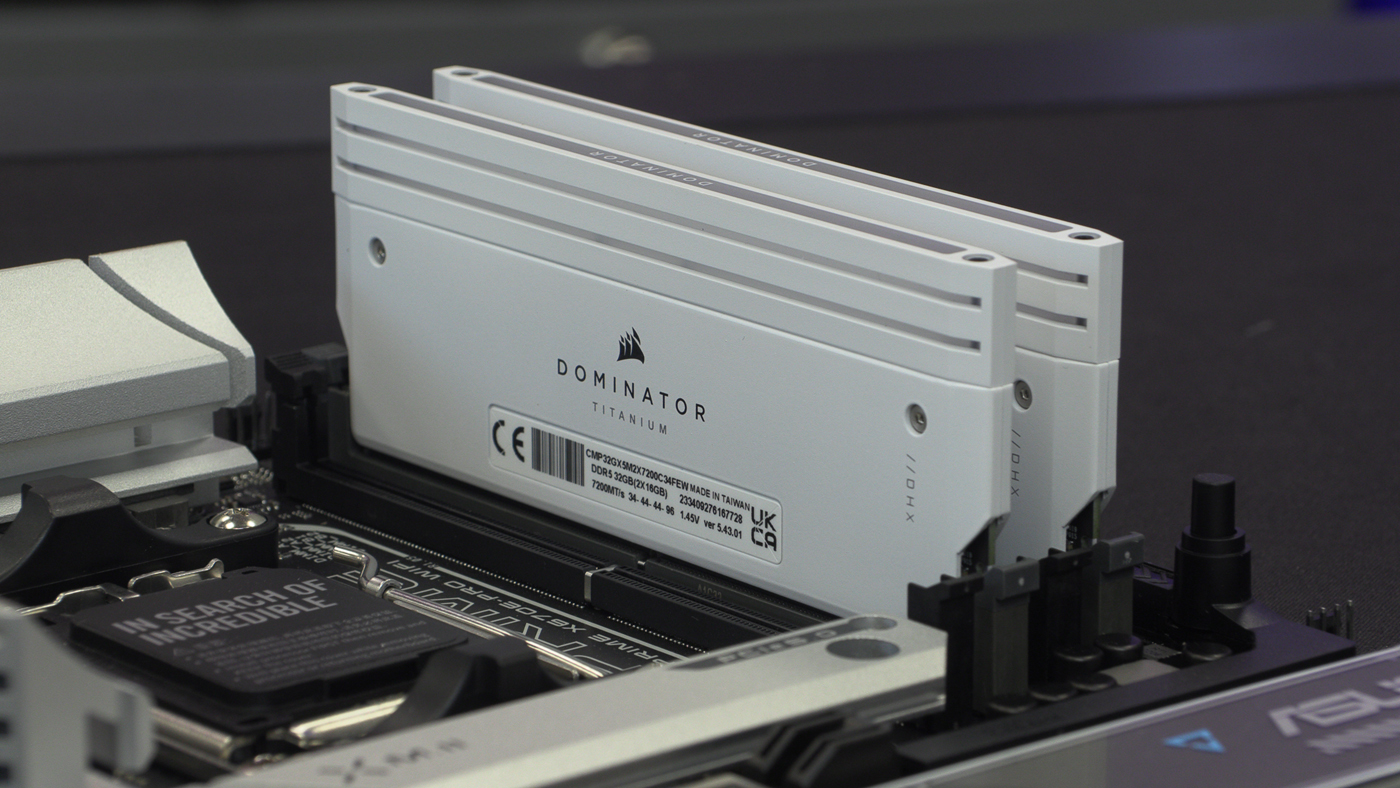 You really get a sense of the new heatspreader design in this shot. Lovely beveled edges, and a glimpse of the screws that enable you to swap the tops should you so desire.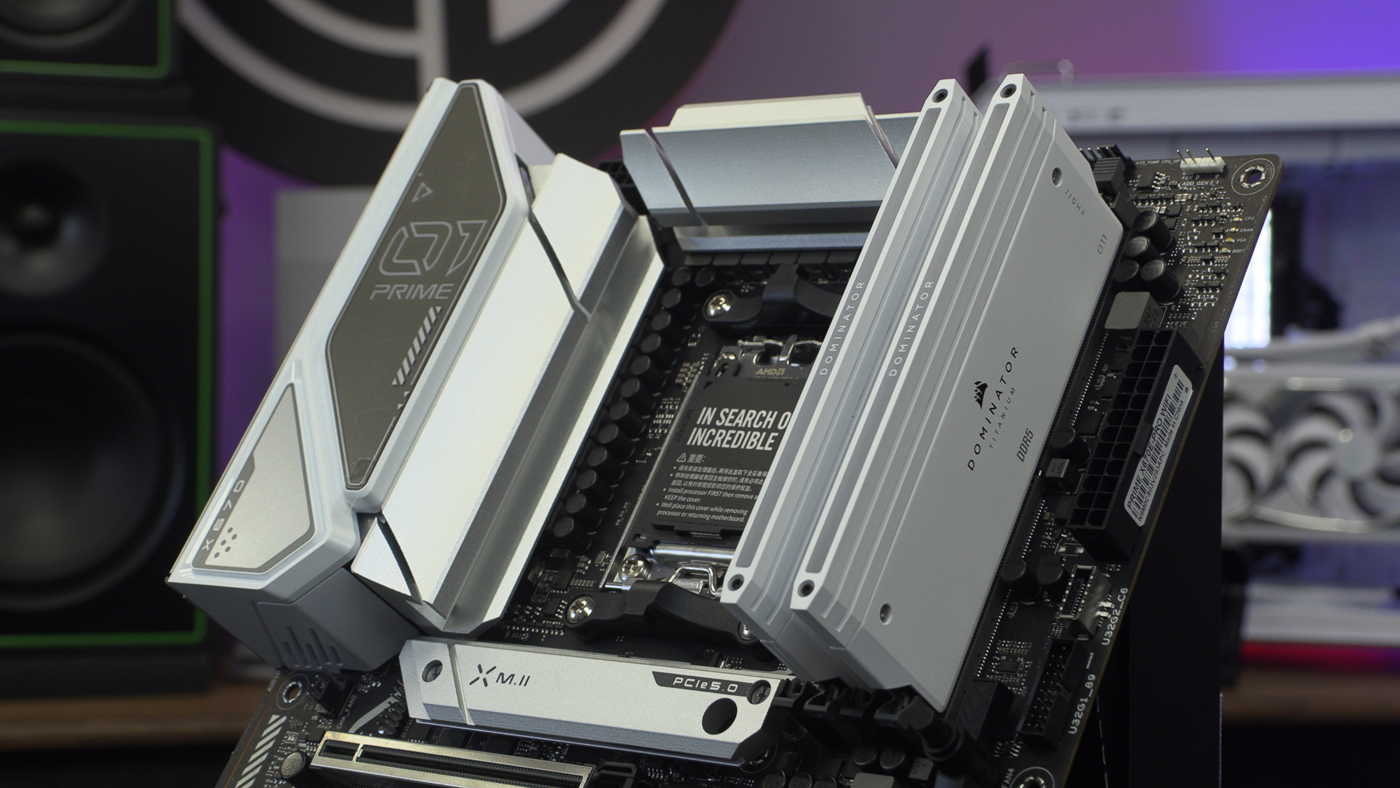 We like the combination of a clear product identifier for when you're showing your rig off, and yet subtle enough to go unnoticed unless you're highlighting it. Some hardware is so subtle nobody realises what fine taste you have, whilst some is so gaudy that it's tough to make it be understated.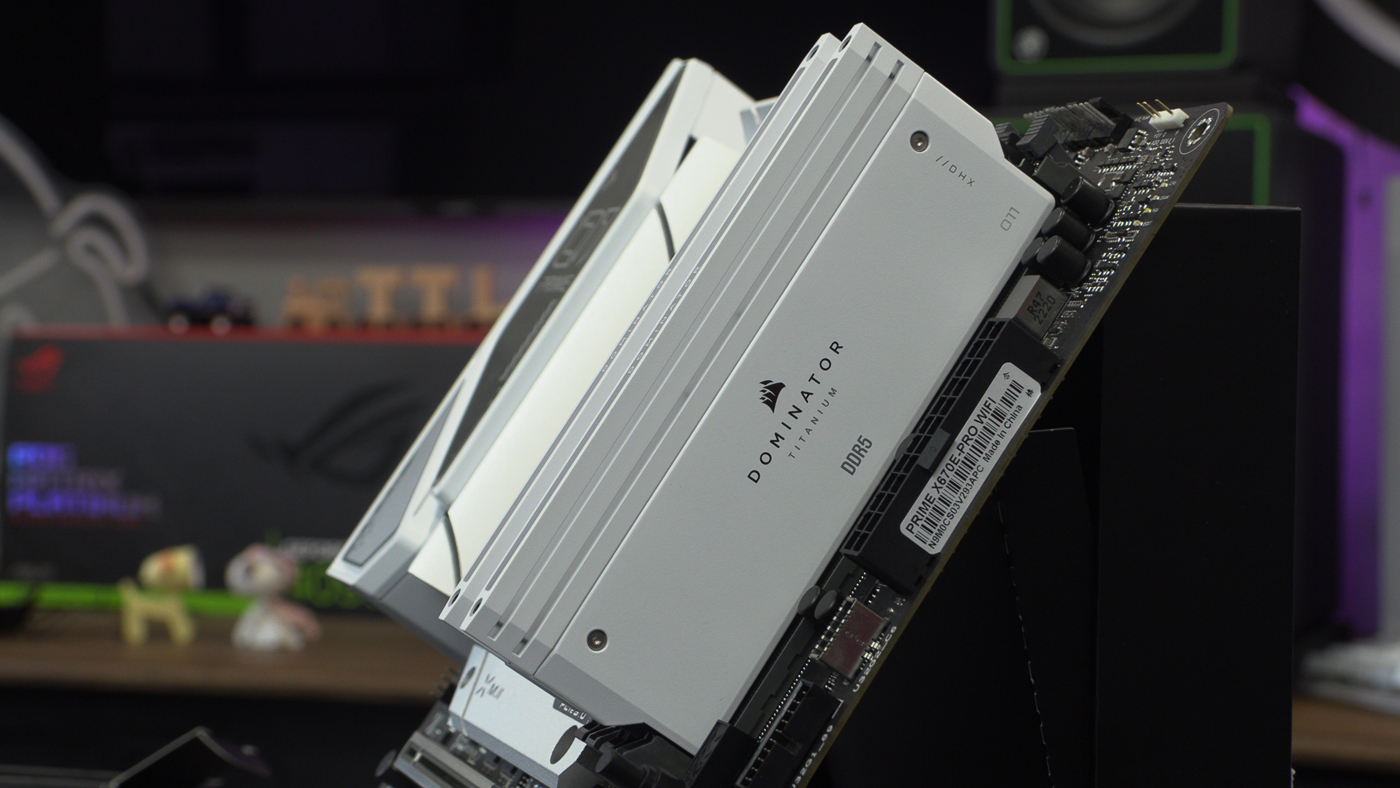 The top down view makes that point even clearer. Aesthetically very pleasing indeed.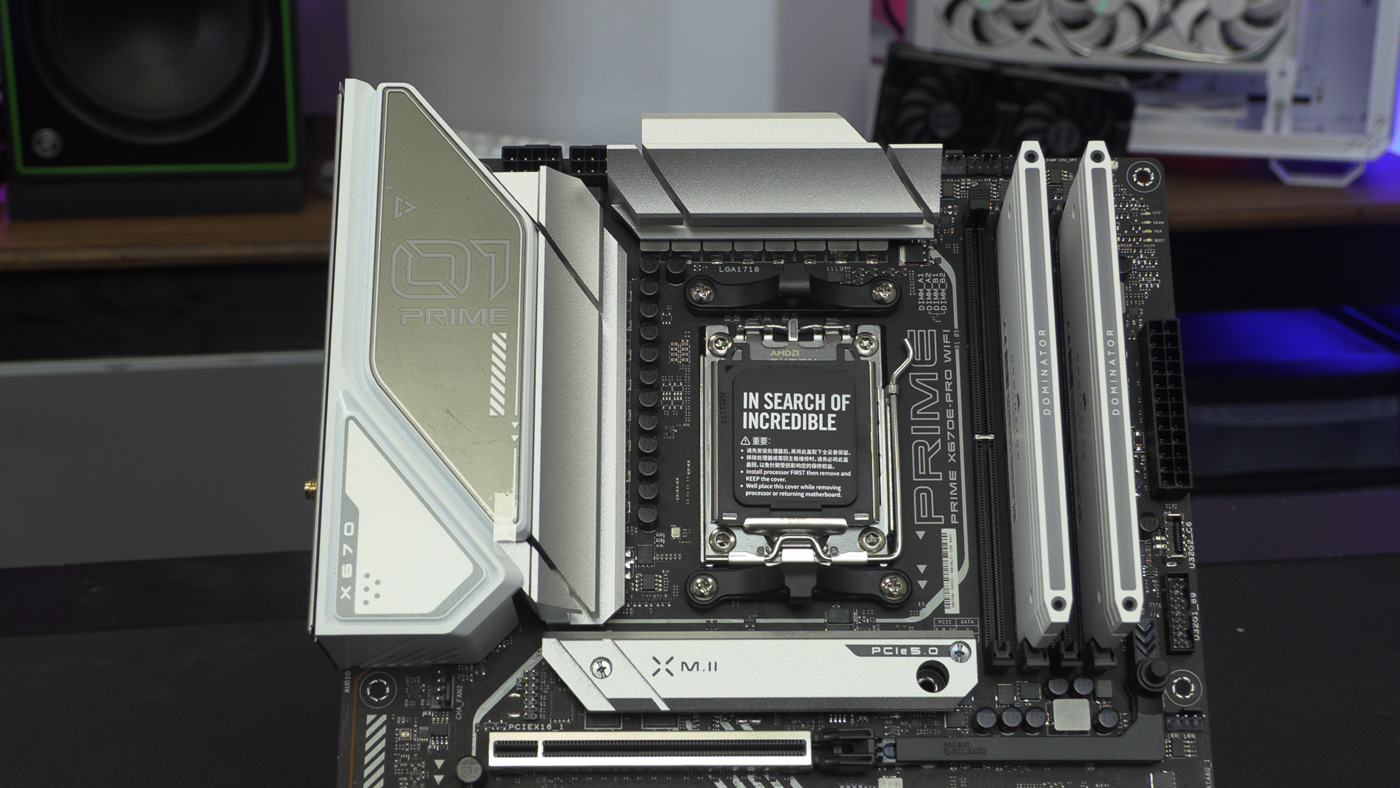 If you've ever wondered exactly how the lighting on your memory kit interfaces with the Corsair iCUE software, a couple of screws later and all is explained. This also ensures that it's incredibly easy to swap the tops without worrying about lining up ribbon cables and the like.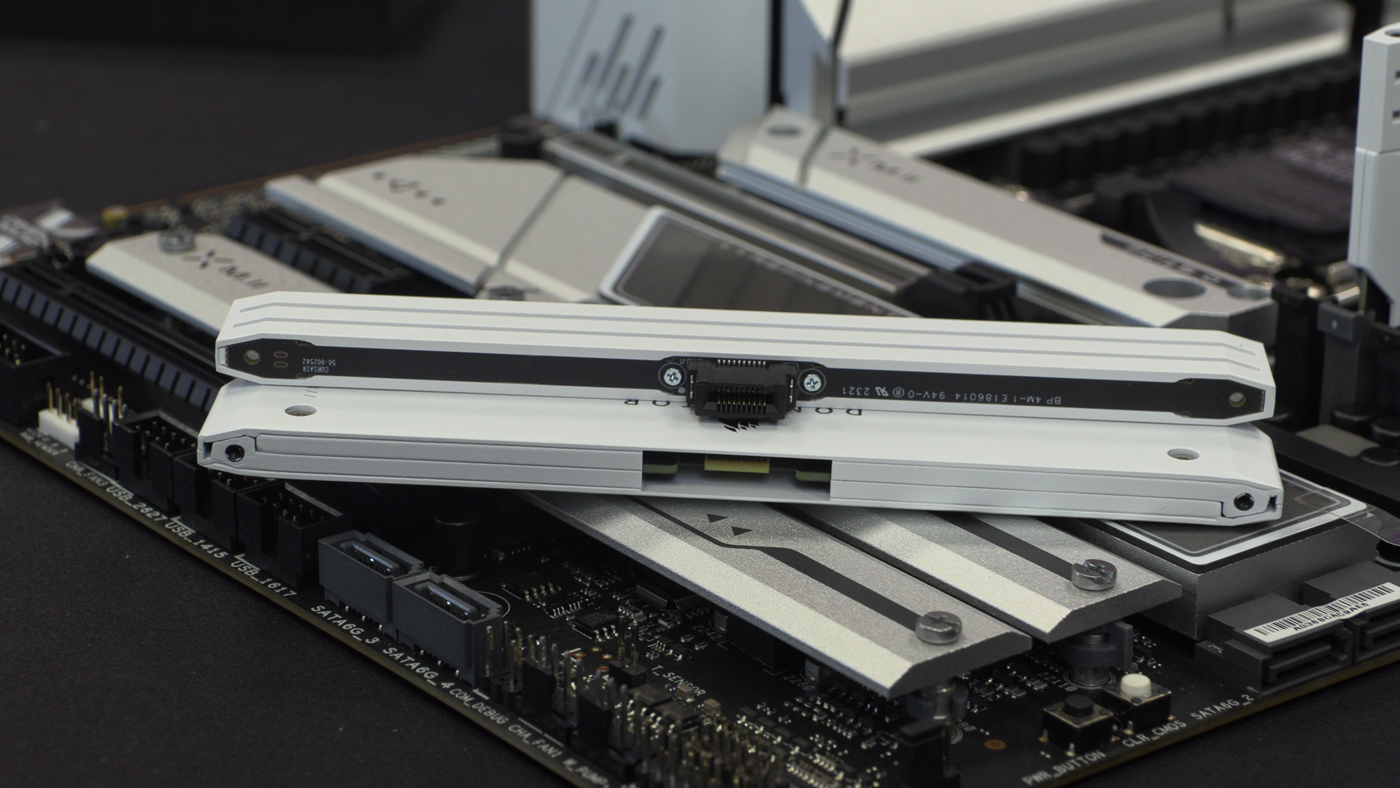 The alternative top supplied with the First Edition kit, and available as an optional extra on the regular Corsair Dominator Titanium models, is a heatsink to allow you more thermal headroom if you want to overclock the kit. It can also be used just to eliminate any lighting if you aren't keen on glowing memory kits in your rig.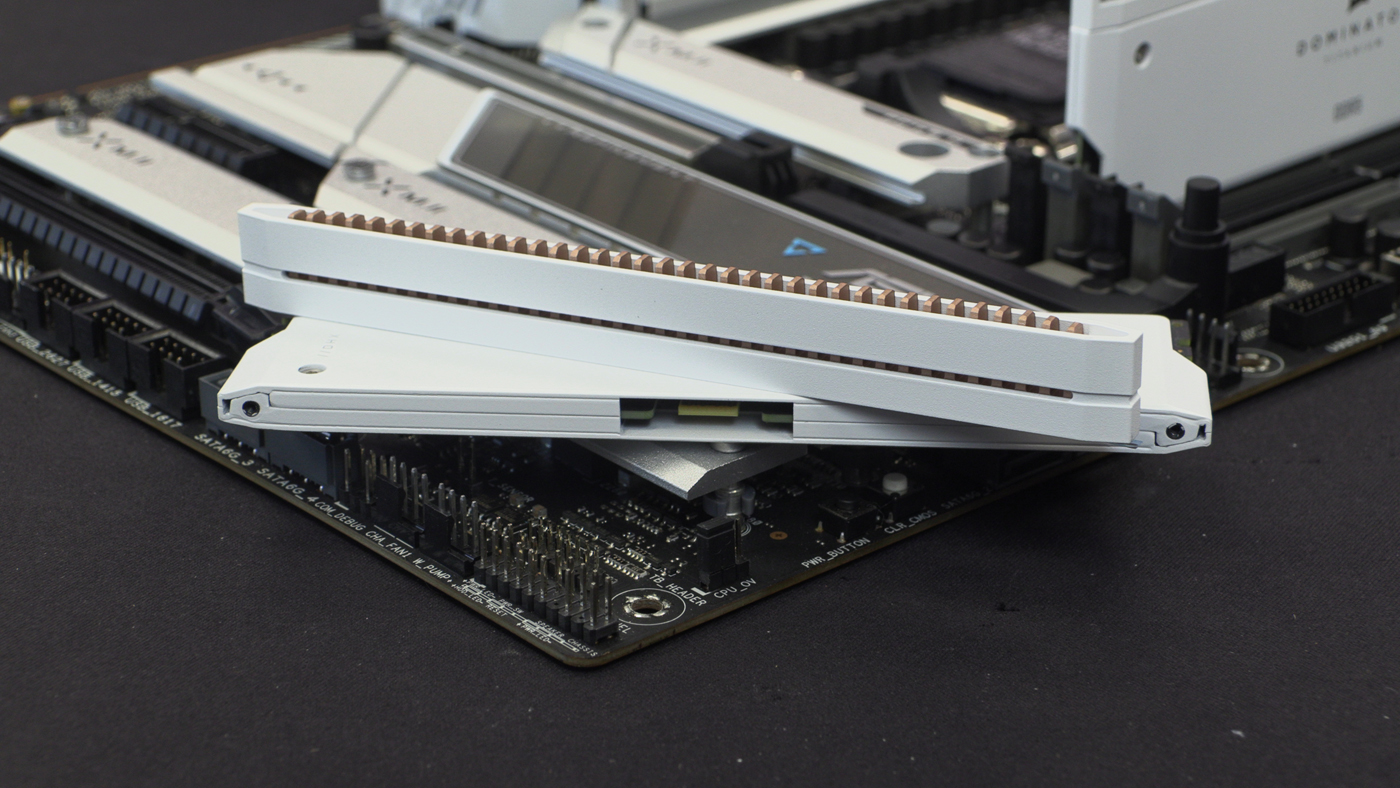 Heatsinks are most efficient when they have a good connection to the thing they're attempting to soak the heat out of, and so the inclusion of a thermal pad is a nice touch.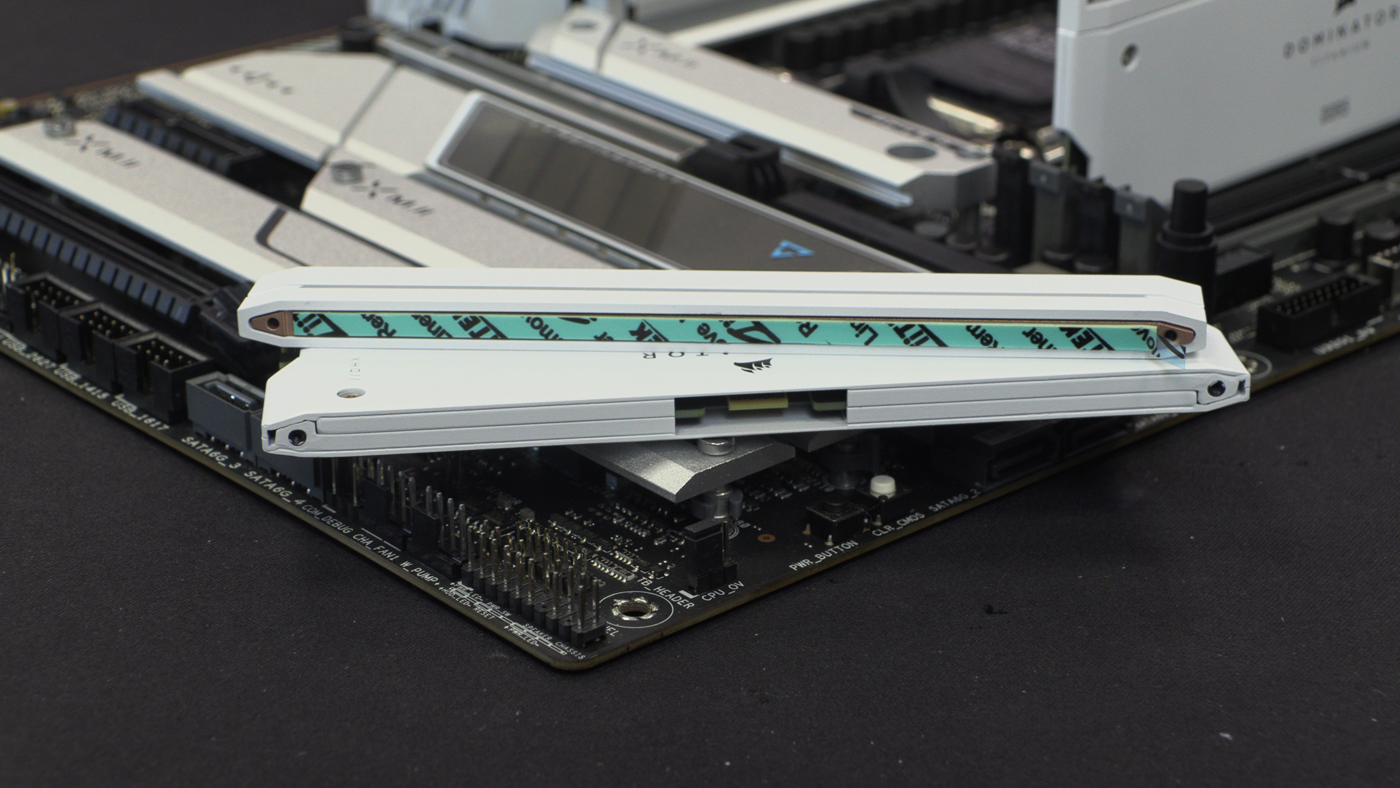 The fins are plentiful. We're not too sure if, on a white kit where the primary other colour you'll get is silver, that the goldy/coppery colouring is the best solution, but then we're merely writers and not the owners of enormous global firms.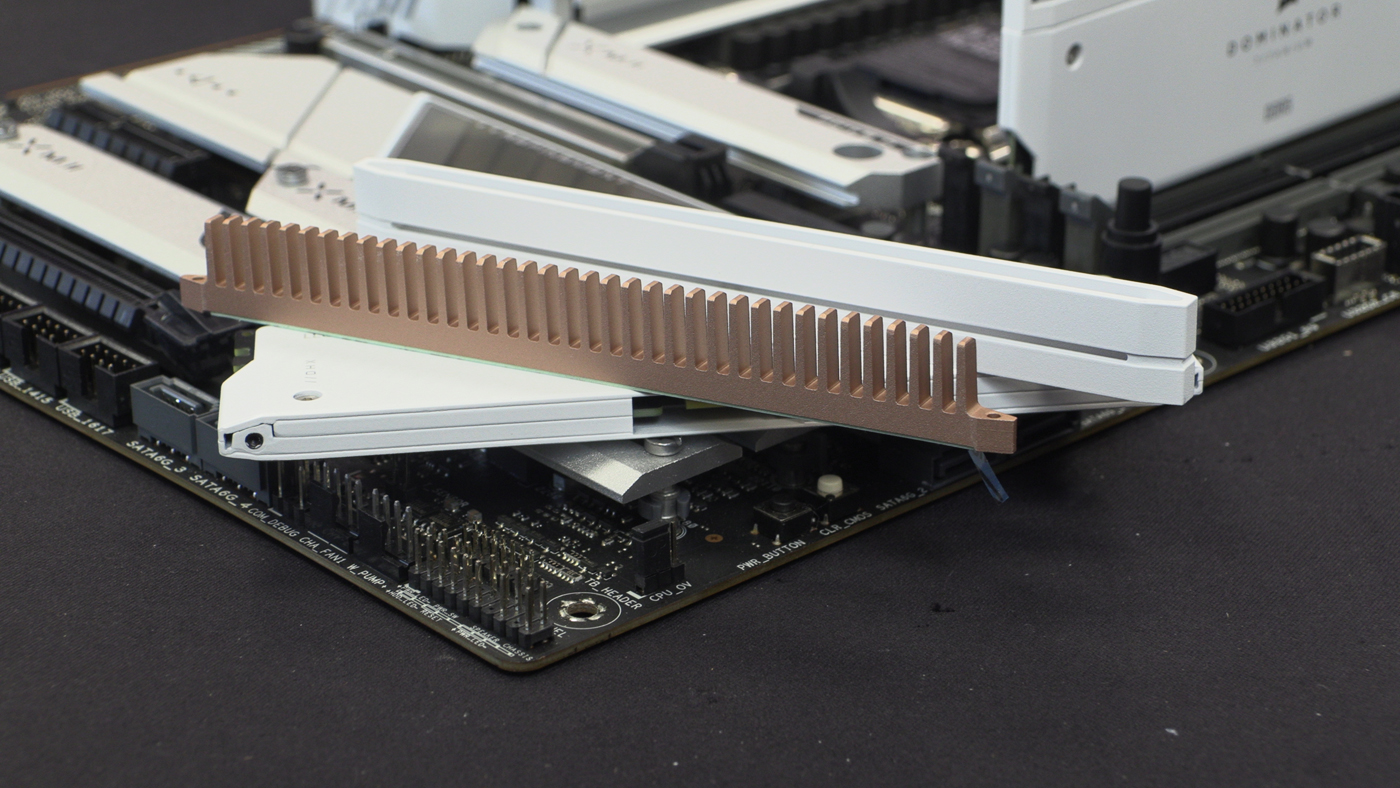 Putting them side by side you can see the difference this simple swap makes to the aesthetics of the Corsair Dominator Titanium. The heatsink is even taller than the already-tall Titanium kit, so it's something to bear in mind if you've got a very large CPU cooler.