Corsair Dominator Titanium Review
iCUE Software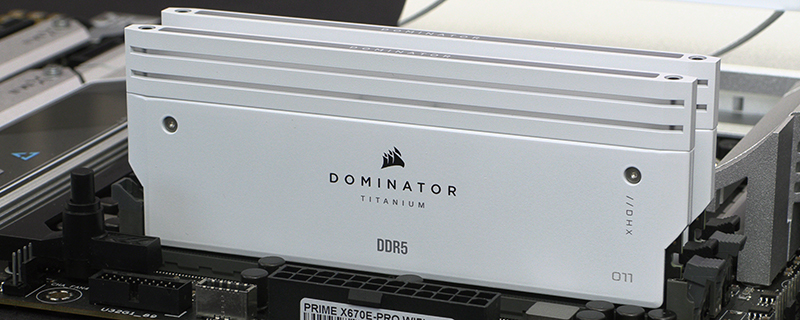 iCUE Software
One of the coolest things about the Corsair iCUE software working in conjunction with their own products is the ease of access to information without having to resort to external programs. The Dominator Titanium kit measures temperature, voltages and power draw, all whilst showing you the timings you're currently using.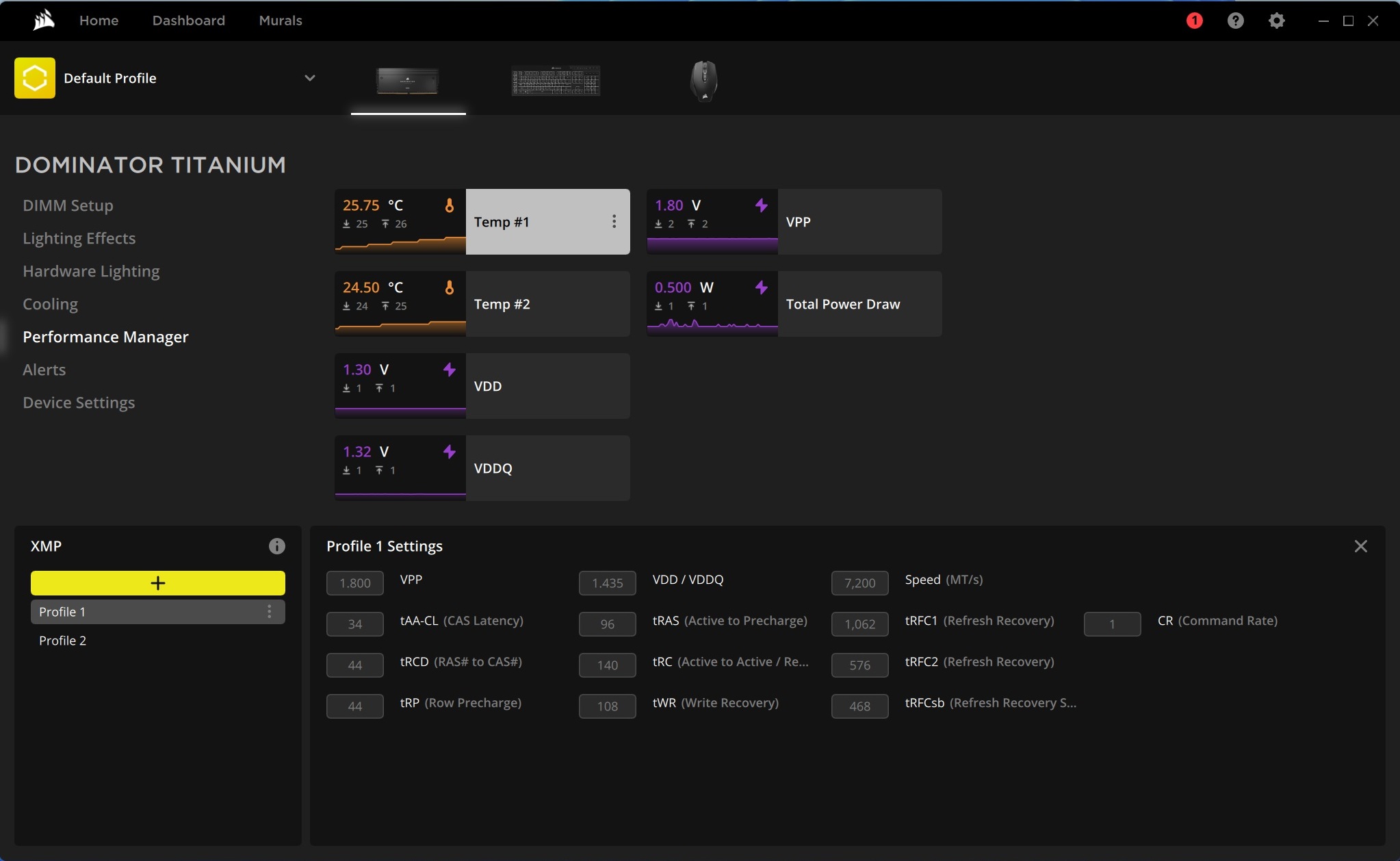 The second XMP profile for our 7000 MHz kit is available here. It's worth noting that you can add your own profiles, so if you wanted a set of timings that suited one particular application you used, and a different set for gaming and the like, it's super easy to set it all up here and swap between as necessary. Little QoL features such as that go a long way in our book.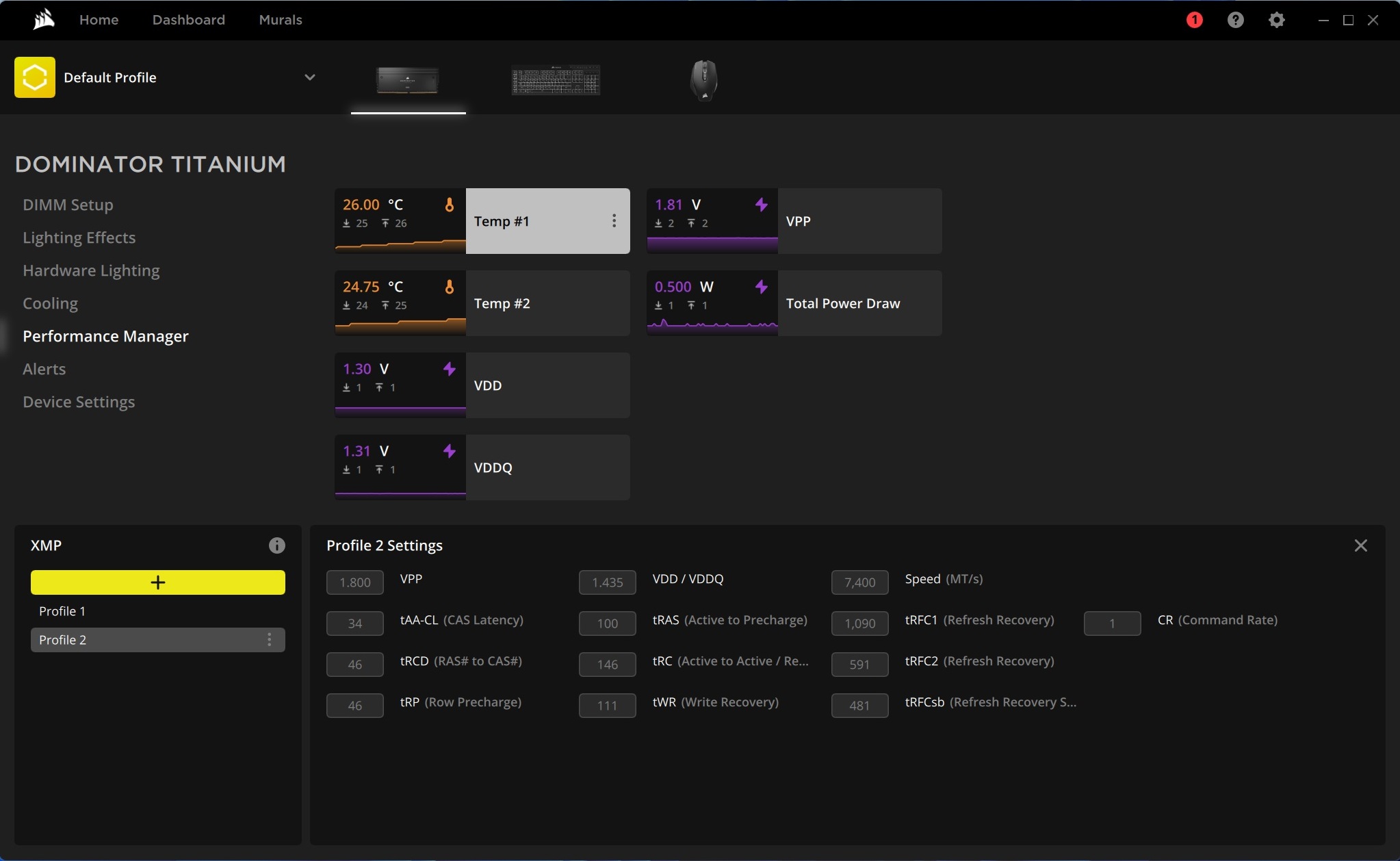 Live temperature monitoring is something that can really prove handy if you're pushing the boat out on your timings or overclock. If you're the type of person who can obsess about the temperature of your hardware then perhaps it's best to make sure it's not stupidly hot under heavy loading and then never look again. We've lost count of the people who ring us up asking if their GPU being 60°C is fine or if they are about to burn their house down.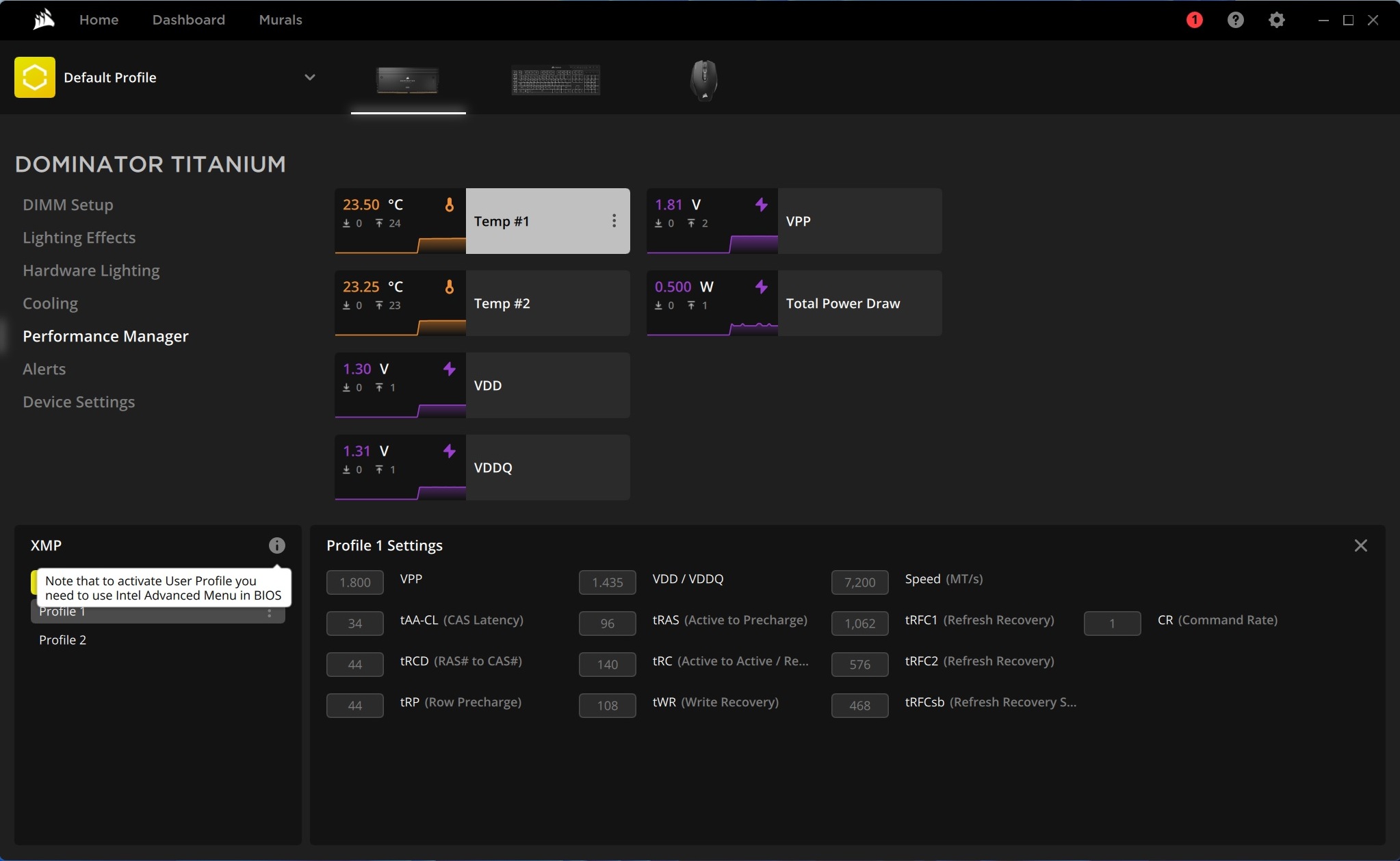 There are eleven different lighting zones you can set on the Corsair Dominator Titanium, perfect if you're particularly picky about your case lighting setup, or want an easy 'at a glance' reminder of which memory timing you're currently running.