Assassin's Creed Mirage PC Performance Review and Optimisation Guide
Introduction and Testing Setup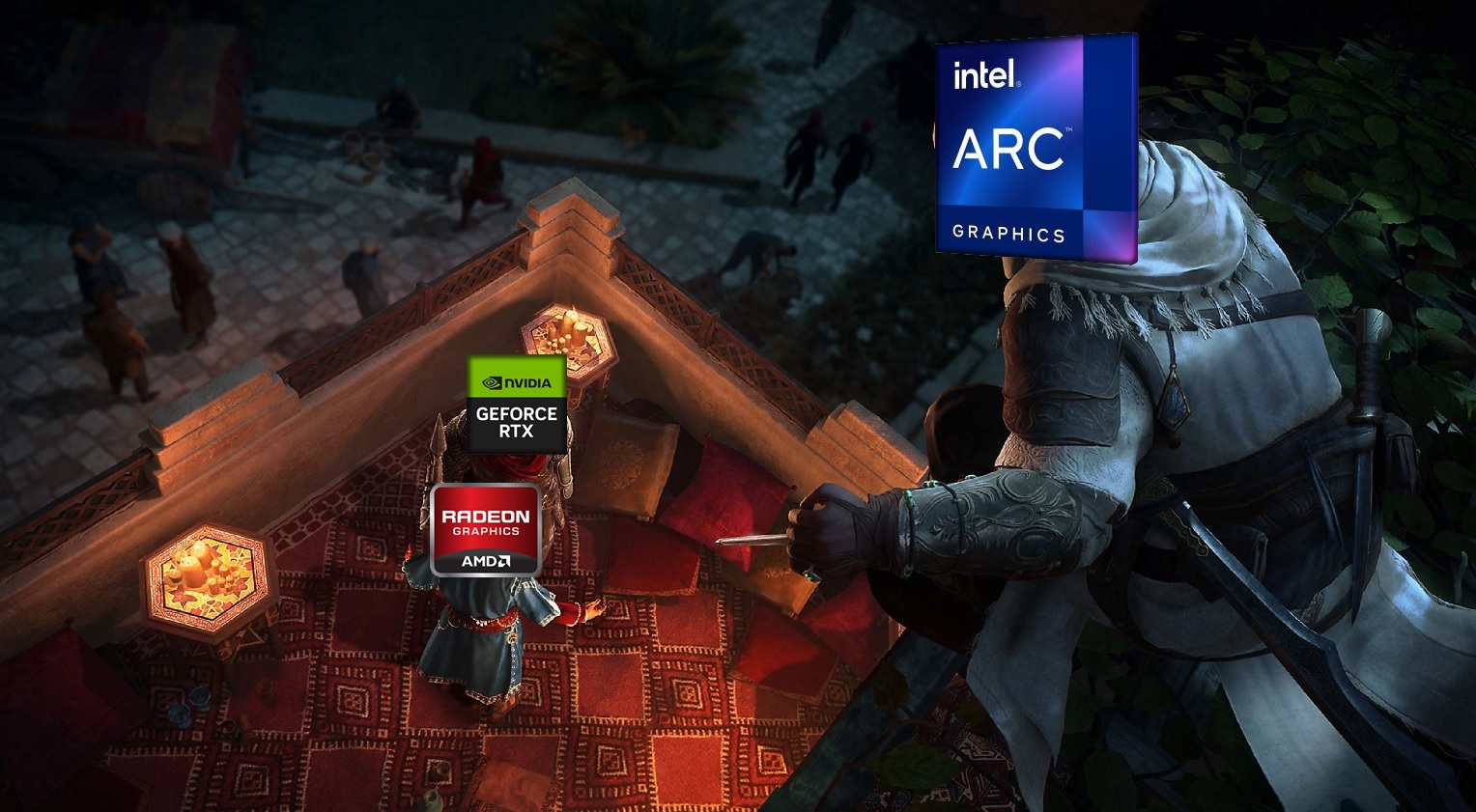 Assassin's Creed Mirage PC Performance Review
Today we will be looking at Assassin's Creed Mirage on PC, the newest game to come from Ubisoft. Unlike its predecessor, Assassin's Creed Valhalla, Mirage is shipping with some new PC features. This includes support for upscales like DLSS, XeSS, and FSR 2, but not features like DXR ray tracing, or frame generation technologies like DLSS 3 and FSR 3.
Assassin's Creed Mirage will be the last game in the series to launch on both last-generation and current-generation console hardware. This restricts Ubisoft's options when it comes to pushing the series' visuals forward. The game is still made with 2013's PS4 and Xbox One consoles in mind. Both of these systems feature ancient hardware by today's standards. That said, this factor does have a positive impact, as this means that Assassin's Creed Mirage should run well on lower-end gaming PCs.
Today, we will be looking at the PC version of Assassin's Creed: Mirage and give gamers advice on how to get the game running better on your system. That said, don't expect this game to be as demanding as Starfield (PC Review Here) or Cyberpunk 2077: Phantom Liberty (PC Review Here).

Assassin's Creed Returns to its old ways
Assassin's Creed Mirage returns the franchise to its roots, focusing less on RPG mechanics and more on free-form Assassination missions and quests. Players will play as Basim Ibn Ishaq, who transitions from being a street thief to being a fully-fledged assassin. In a sense, Mirage is a simpler game that its predecessors, and a much easier game to dive into. Stealth and storytelling are a larger focus, allowing players to progress with the game's story at their own pace, without RPG elements and player levels gettin in the way.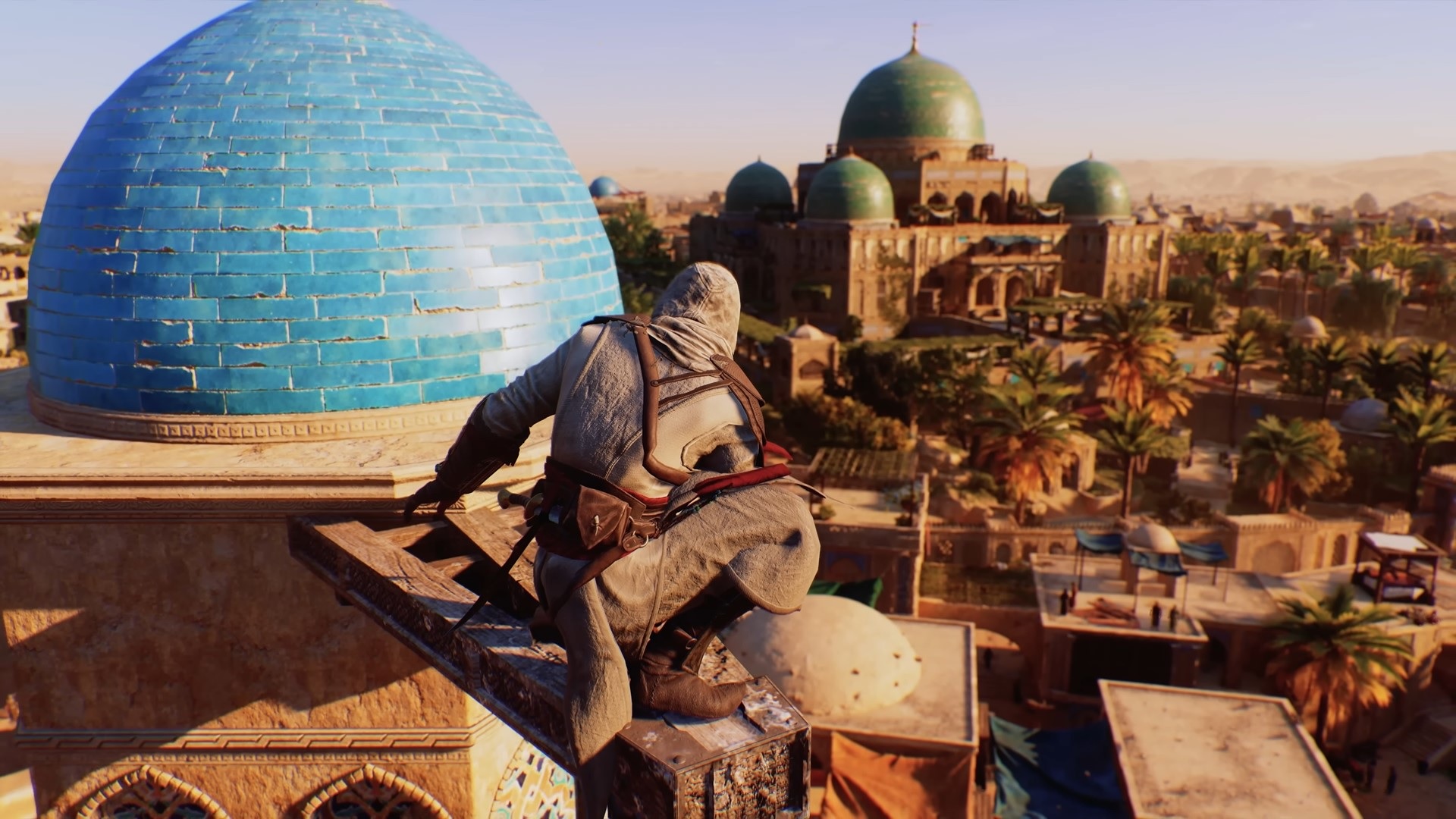 Review Contents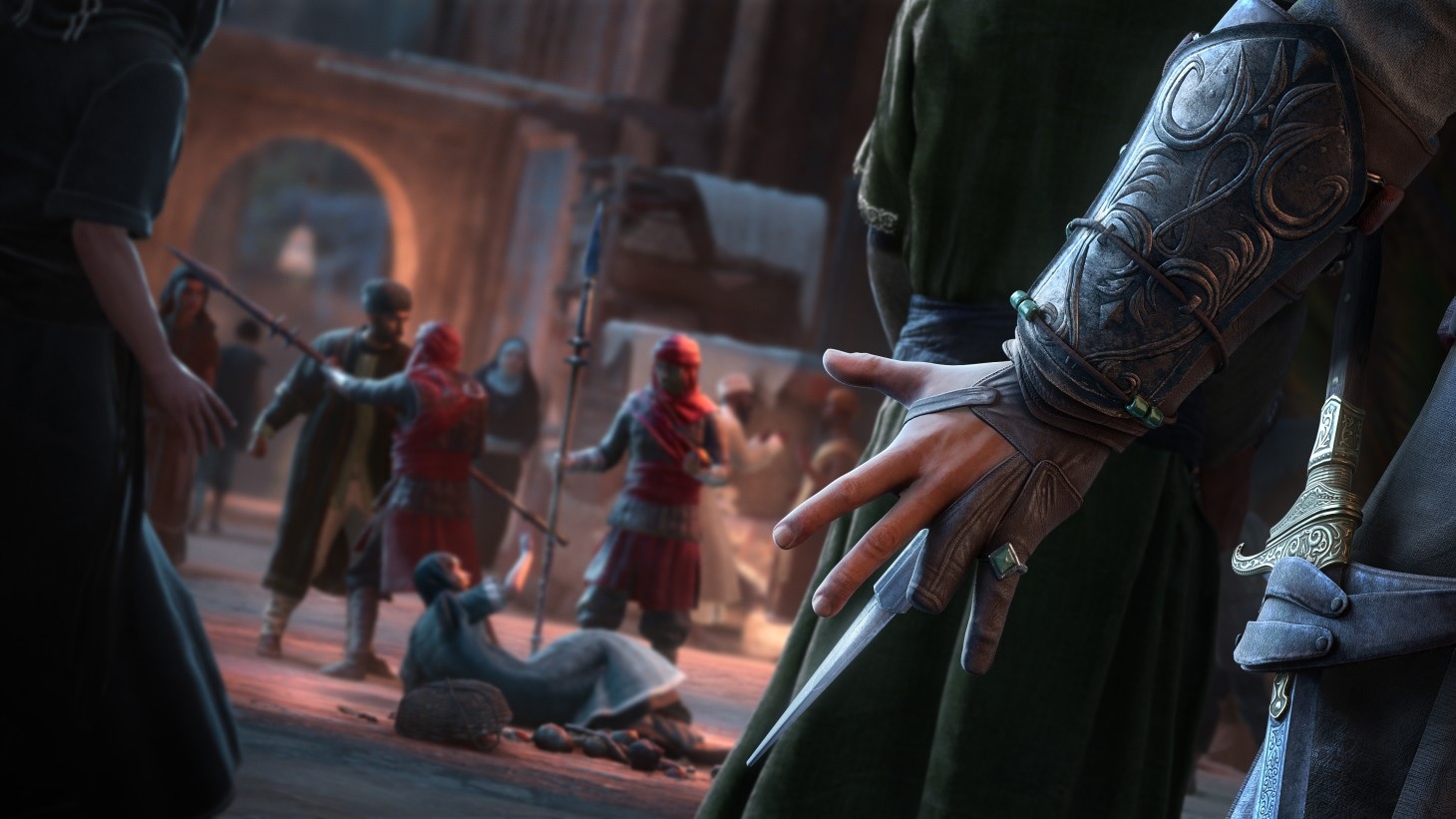 GPU Drivers
When testing Assassin's Creed Mirage on PC, we utilised the newest Nvidia and AMD GPU drivers that were available to us at the time of the game's launch. These drivers were Radeon's AMD Software Adrenalin Edition version 23.9.3 drivers, and Nvidia's GeForce 537.42 WHQL drivers for Windows 10/11.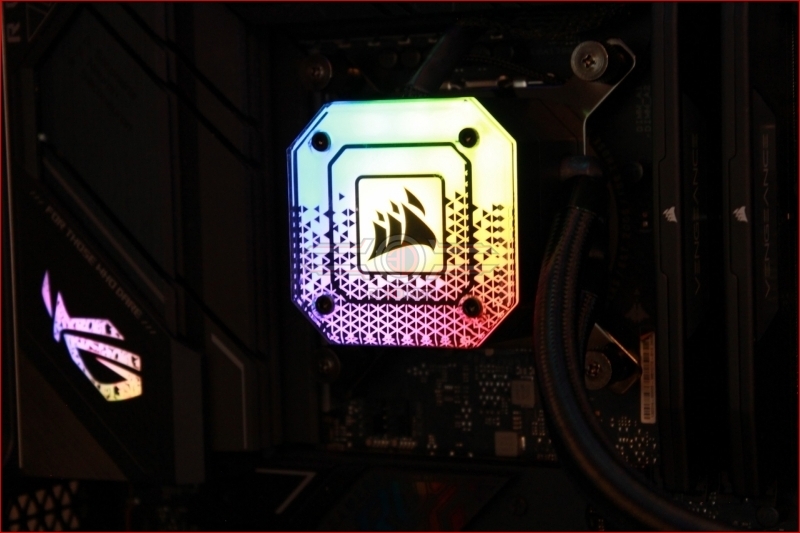 Test Setup – New Test Rig
This year, OC3D will be conducting new game testing and GPU reviews on a new test system. Thanks to Corsair, Intel, and ASUS, we have created a new testing system that will allow us to properly test new graphics cards and the newest PC releases. This system features Intel's i9-13900K processor and a ROG Strix Z790-F Gaming motherboard, with all other components coming from Corsair.
Our new test system is powered, cooled, and operated using Corsair components. The OS we will be using is Windows 11, and the case we will be using is Corsair's airflow-optimised iCUE 5000T. We will be diving deeper into the hardware selection for this new gaming system with a future article, and you can expect to see this system in all of our future GPU and game reviews.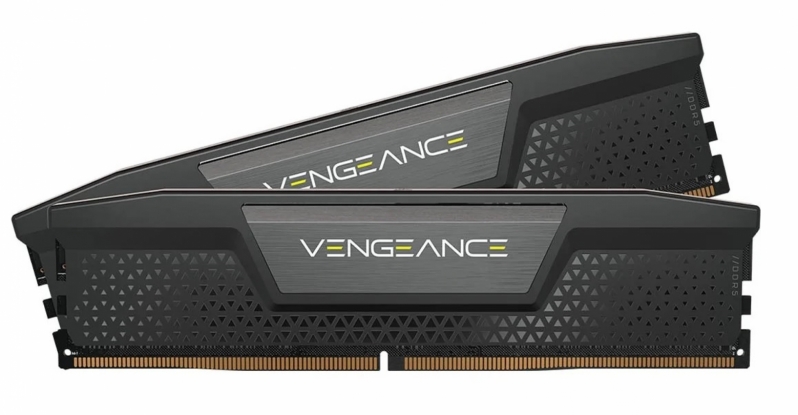 System Specs
Below are the full specifications of our new GPU/Games testing system, as well as links to all of the components that we used.
OC3D GPU/Games Test System Specifications (Affiliate Links below)

CPU – Intel i9-13900K
Cooling – Corsair iCUE H150i Elite CAPELLIX XT
Motherboard – ASUS ROG Strix Z790-F Gaming WiFiÂ
Memory – Corsair Vengeance 2x16GB (32GB) DDR5-6000 CL36 Memory
Storage – Corsair MP600 PRO NH 2TB PCIe 4.0 SSD
Case – Corsair iCUE 5000T RGB
Power Supply – Corsair HX1500i
OS – Windows 11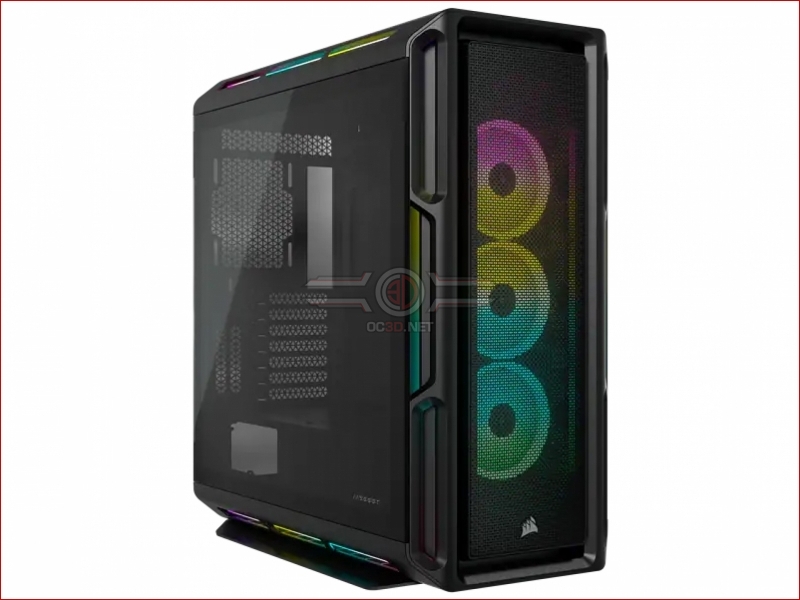 Nvidia GPUs Tested
When testing new games, we like to utilise a large number of graphics cards to see how well titles run on both old and new PC hardware configurations. To do this, we utilise a large selection of both AMD and Nvidia graphics cards, including newly release graphics cards from Nvidia's RTX 40 series to older GeForce graphics cards like Nvidia's RTX 2060.
Gigabyte GeForce RTX 4070 Ti Gaming
Gigabyte GeForce RTX 4070 WindForce
Gigabyte GeForce RTX 3070 Ti Eagle
Gigabyte GeForce RTX 3060 Ti Eagle
Nvidia RTX 2070 SUPER Founders Edition
Nvidia GeForce RTX 2060 6GB Founders Edition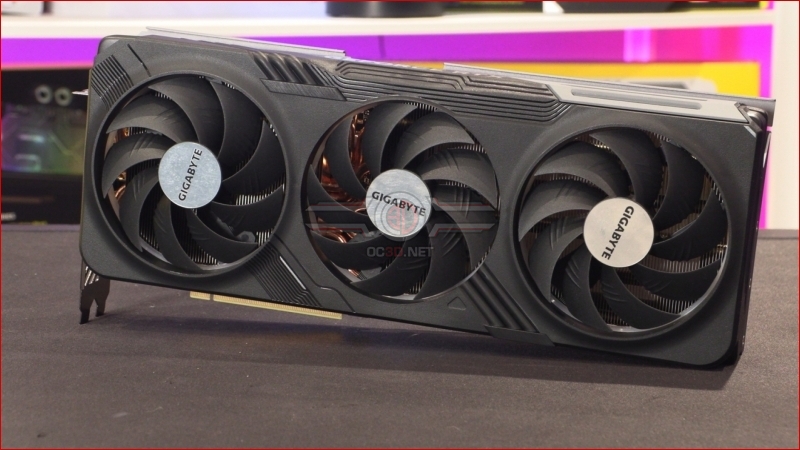 AMD GPUs Tested
On the Radeon side of the GPU spectrum we are currently able to test the following selection of GPUs. This includes both RX 7000 and RX 6000 series GPUs.
Radeon RX 7900 XT
Radeon RX 6800 XT
Radeon RX 6800
Radeon RX 6700 XT
ASUS ROG Radeon RX 6600 XT Strix
PowerColor Radeon RX 6600 Fighter