Samsung 990 Pro 2TB Review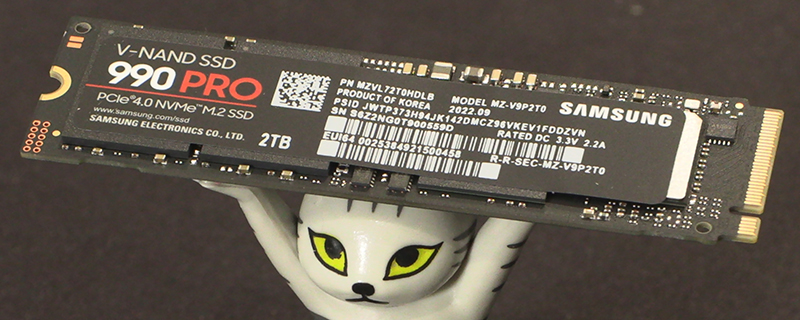 Introduction
With the launch of the Intel Z790 chipset following hot on the heels of the recent AMD X670E chipset, the whole world of cutting edge performance is gearing itself up for PCI Express 5.0 storage solutions.
Samsung recently announced their new 990 Pro M.2, the sequel to the hugely fast and near class-leading 980 Pro. However, don't get your credit card out just yet as it's still based upon the PCI Express 4.0 format. That isn't to say that it might not still sit atop the large selection of M.2 drives on the market as a colossus might bestride Rhodes harbour, but that's what we're here to discover.
Thankfully M.2 drives are fairly self explanatory, so let's dispense with any pre-amble about improving your games responsiveness or its compatibility with the Playstation 5, and get on with some results.

Technical Specifications
The big advertised feature with the Samsung 990 Pro – here in 2TB format – isn't necessarily the transfer rates or IOPS, but instead how it's 50% more effficient per Watt than the Samsung 980 Pro. With our eternal quest to lower the impact our hobby has on both the environment and our energy bills we can get on board with this idea.
But, at our core, we're speed freaks. Can the Samsung 990 Pro put companies like Sabrent back in their box? Onwards!