Samsung 990 Pro 2TB Review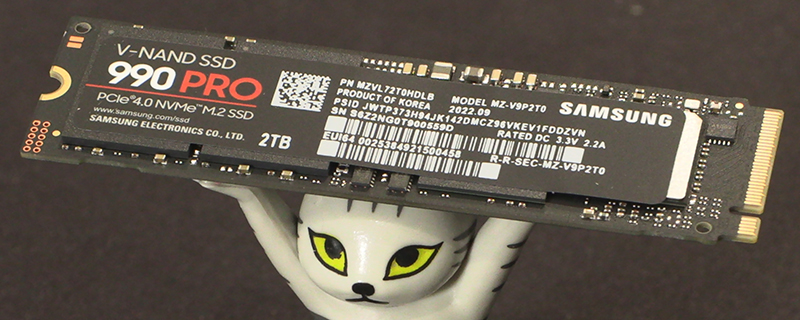 Up Close
Endless victory? Fantastic. I knew my gaming problems could be solved with new hardware rather than upping my skills. Next time you see us we'll be winning Evo 23, or the World Overwatch Final. Ahem. Meanwhile back on planet earth, here is a box that will quickly be consigned to the back of your cupboard along with those IDE cables that might be useful and that funny adaptor you can't remember what it fits.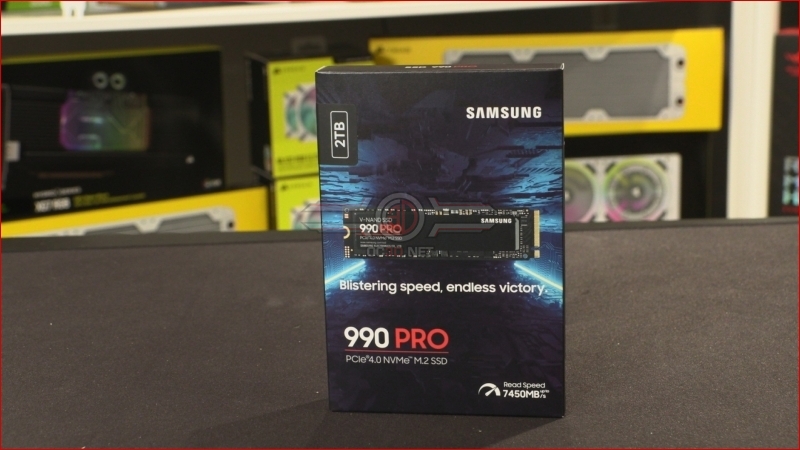 Â
Nobody would accuse a M.2 drive of being a super exciting thing to see, and the design of the 990 Pro perfectly emulates the famous Samsung black design we've all become used to.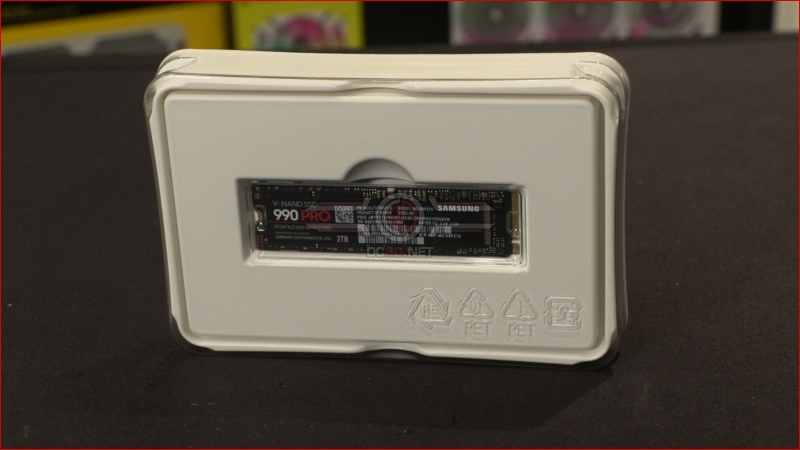 Â
What better way of showing off your new M.2 drive than with a sassy kitty?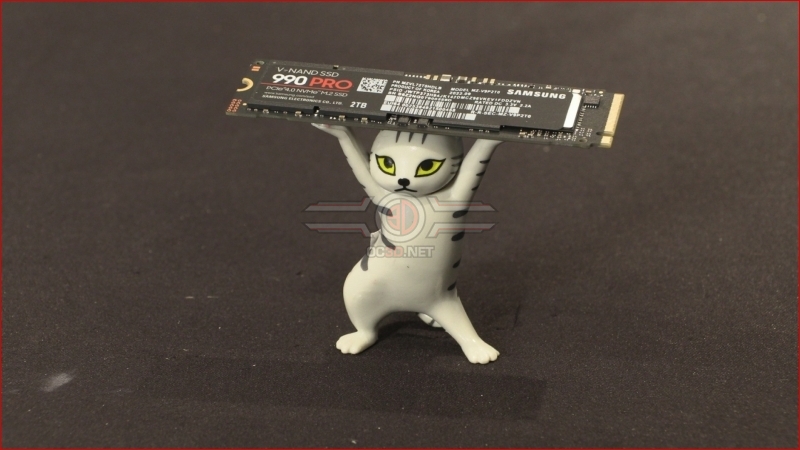 Â