Samsung 990 Pro 2TB Review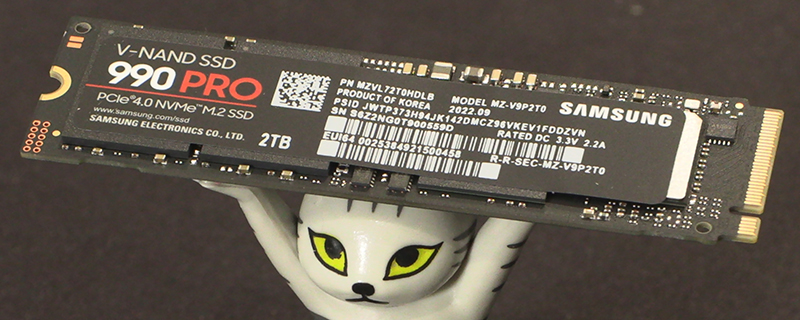 Conclusion
After a month spent writing about processors and motherboards it's nice to have a product for review that is as simple to test and sum up as it is focused in its usage. We don't need to worry about brand loyalty, or processor loyalty, or anything of the like. All we care about is how fast the drive is, and how relentless it is in delivering that speed.
In both cases the Samsung 990 Pro is a superstar. We worried when it first arrived that the PCI Express 4.0 tech would limit it, or perhaps worse make it pointless in the face of the already blazingly fast Samsung 980 Pro. That isn't the case.
It is, like any product released late in the lifespan of a technology, extremely finely tuned. Whilst the Samsung 980 Pro was very quick, it was superceded by products from Sabrent in out and out speed stakes. Samsung haven't gone back to the drawing board so much as they've worked hard on ensuring that the class-leading speed of the Samsung 980 Pro early in a data read or write remains that quick no matter the file size. They've absolutely nailed it.

We don't often like to point at a particular benchmark, but the Cache Saturation test in particular demonstrated the rewards of the efforts Samsung's R&D team have made. We always see a super high peak speed at the start of the run, and then quickly as the cache gets filled and the drive starts to heat up the speeds drop off a cliff. The Samsung 990 Pro had no such issues, remaining well above 2GB/s for all 2TB of random data. It doesn't care. "Feed me more" it seems to cry.
If you are in the market for a new storage drive for your computer, or just want to expand your Playstation 5 storage, the Samsung 990 Pro is the ultimate evolution of the form, limited only by the limitations of the PCI Express 4.0 bandwidth and wins our OC3D Performance Award.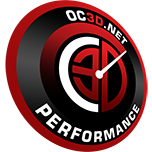 Â
Discuss the Samsung 990 Pro 2TB in our OC3D Forums.