MSI GT80 6QF Titan SLI Ultimate Gaming Laptop Review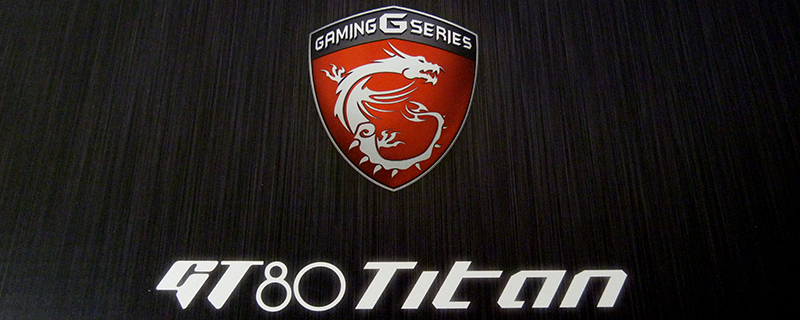 Conclusion
If you're one of those people who love to be seen to have the very finest things, then the MSI GT80 6QF Titan SLI is the laptop for you. Equally if you've ever found yourself frustrated at the relative lack of performance from a gaming laptop when compared to the desktop equivalent then this closes the gap so much that it's almost indistinguishable from a desktop gaming system. Except a couple of pretty major points, which we'll get to later.
We can't remember the last time we reviewed something that was so uncompromising it its approach. MSI could have easily paired a couple of the M variants of the nVidia GPUs together and it would have left most laptops in the dust. As it is the GT80 6QF has two full-on desktop GTX980s. Stop and take stock of that for a moment. In a laptop, something which has to be portable, has limited internal space and requires all sorts of other hardware in that space, MSI have squeezed two proper GTX 980 GPUs. They didn't stop there though, as all the other components read like a dream list. The Core i7-6920HQ is over 3GHz of quad-core goodness. You wont run out of memory space as the GT80 has 64GB of the stuff. More than almost anyone could realistically demand. As if that wasn't enough the storage is 2x256GB NVMe drives, capable of pumping close to 3GB/s in either read or write.
Even the keyboard, normally a simple option, is a full Cherry MX Brown switch number with full backlighting. Mechanical gaming keyboard in a SLI GTX 980 system that you can carry under your arm?! It's almost future-shock levels of mind-blowing. The touchpad needs particular highlighting as it works beautifully. We were surprised to find it out the way on the right hand side of the keyboard, but once you use it it makes perfect sense. That's where you mouse usually is (for right-handed people) and, if you have a gaming mouse you prefer to use, then a simple tap doubles the keypad up to the numpad we're all used to. And that works flawlessly too. Everything about it reeks of quality and serious attention to detail. Even the aluminium chassis is beautifully brushed and glorious to look at.

With some hardcore hardware and blistering performance it seems like all is rosy in the garden of the MSI GT80 6QF.
There are, of course, prices to pay for something capable of nearly 10000 points in Fire Strike Extreme, and the prices are pretty steep. Most obviously there is the actual price. £3999. There is no way to sugar coat that. Yes it is the most powerful laptop on earth. Yes you can play anything you can think of at maximum detail without it flinching. Yes the storage is searingly fast. It's still 4 grand though. Speaking of 4K, it's curious that MSI have left the GT80 Titan SLI with only a 1080P display. We wouldn't expect 4K for this money – well perhaps we might – but at the very least we were hoping for 1440P. It feels like running your PS4 through a black and white portable TV. We can live with it though.
What we can't live with is the noise and heat. There are four vents (two rear, one on each side) and when gaming all four of them pour out uncomfortably hot air. With the CPU at 63°C under load and both the GPUs north of 82°C this thing is like sitting on a radiator. We had to move our mouse slightly further away, such was the heat pumping from it. The heat isn't actually the worst issue though. It has to be the noise. This thing is, as you might expect from a compact item attempting to dissipate all that heat, unbelievably loud. You definitely need headphones loud. If your idea is to use it in bed to sneak some gaming in whilst your partner sleeps, no chance. Hell you'll struggle to use it in the house whilst they sleep. Headphones are must and earplugs for anyone else in a 30ft radius. Or, they can wait about 90 minutes and the battery will be flat and silence will prevail. Yes it's powerful, but at a cost. You need headphones to hear yourself think, and you need to be plugged into the mains to use it to its full effect. Although if you can afford it then this is small potatoes.
There is no escaping the fact that if you want the very best laptop available, if you demand gaming on the go at the same eye-candy levels as you get at home there is nothing else that gets close. The MSI GT80 6QF Titan SLI is as hard on your ears and wallet as it is easy on your eyes and heart, and it wins our OC3D Performance Award.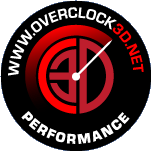 You can discuss your thoughts on the MSI GT80 6QF Titan SLI Ultimate Gaming Laptop Review in the OC3D Forums.