SilverStone Primera PM01 Review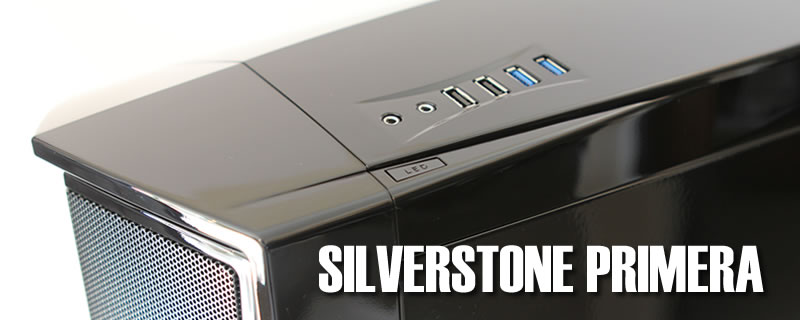 Up Close: Â Interior rear of Motherboard
As with all cases that are clean and tidy at the front, there's a lot going on round the back. Â Best we get started then. Â Firstly, there's ample cable management room with a good 20mm on tap. Â there's also plenty of cable tie points in addition to the three SilverStone branded Velcro style ties.
Â

It's things like these ties that assure us that this case has not been build to a budget. Â Why? Â Because if the accountants had been running the show they either wouldn't be there, or wouldn't have the branding on them. Â Another indication that specification was high on the agenda at SilverStone is the centrally located 10 in 1 fan distribution hub. Â This might seem like a bit of over kill, but 10 is what you're going to need if you've got the rear case fan and a couple of rads in push pull.
Â
Page four of the review and finally we get to the storage. Â Here we're looking at two of the total five dedicated 2.5″ dive mounts. Â Two others are positioned vertically down the front interior rear case edge, just forward of the cable routing channel, and an additional one can be placed behind the PSU
Â
Along with five dedicated 2.5″ mounts the Primera can also house up to four 3.5″ drives, with these again doubling as 2.5″ mounts if preferred. Â It's safe to say that SilverStone have well and truly got the storage options covered.