SilverStone Primera PM01 Review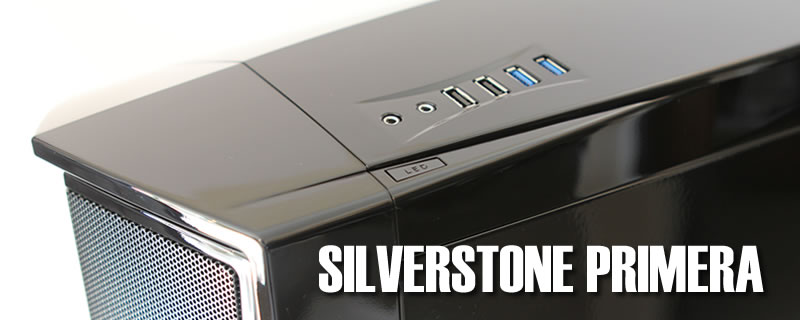 The Build and Cooling
The Primera will take ATX and M-TX boards and as you can see, there's plenty of room inside. Â Along with the rubber grommeted management holes in the main panel, there's also one in the false floor. Â We've used it to bring forward the cable for the GPU, but it could also be used to bring tubes or pipes up from below should you opt for custom water. Â
Â

Cable management was a piece of cake thanks to the 20mm of depth and ample cable tie points. Â We think even with a full build there'd still be room to get things nice and tidy back here.
Â
The Primera will take Air coolers up to 180mm in height, and positively dwarfs our Havik 120, so if you're not going down the AIO or custom water route and instead want a massive air cooler you're going to find it hard to find one that won't fit in here.
Â
Up in the roof there's about 35mm of rad room, but with a slight offset in the holes for the 120mm rads you may be able to squeeze a little more depending on the layout of your motherboard. Â Here we've mounted a 360mm rad and as you can see it's pretty tight at the ends but it does fit. Â The image below also reminds us that although the case can take a 360 in the roof as well as in the front, it can't do so at the same time.
Â
With the three 240mm fans positioned exterior to the rad mounts the world is your oyster inside the case. Â If you wish you could mount a fat 240 or 280 in push pull, or perhaps a 360 up to 50mm thick utilising the trap door in the false floor. Â SilverStone also provide some slotted pump/res mounts, but as you can see these will be to some degree covered if you place a rad in the front of the case.