Gigabyte Z97X G1 Gaming 5 Motherboard Review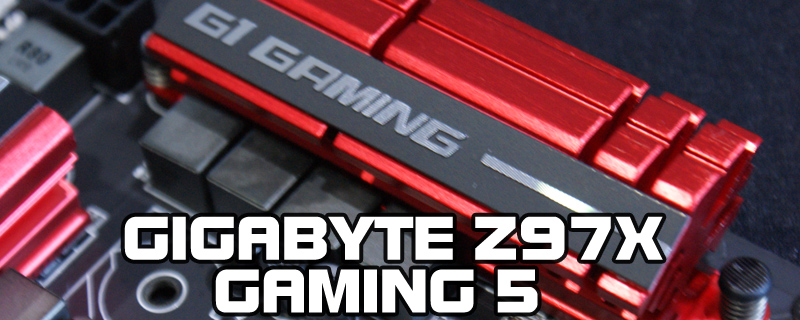 Conclusion
The Gigabyte branding department seem to be a little drunk of late. G1.Killer motherboards that have lost the reason everyone bought them, the green. Now we have a motherboard with the 'Gaming' subtitle, which surely makes us think of MSI motherboards. If their next motherboard is called the Rampage we'll probably pack up and go home through sheer confusion. With brand identity being so vital it seems odd to replicate the looks and name of a motherboard which is already popular, just made by another manufacturer. Is the whole point of these boards now to hope people get confused and buy them by mistake? Sure we understand the reason a brand would want a black and red range 'too' and by this we mean because everyone else does they are feeling a little left out. We can only imagine being unique doesnt matter anymore and this is why the green has also been lost. All of you looking to build a black and green Nvidia themed system, Gigabyte HQ obviously has no idea the ONLY reason you bought your motherboards was the colour co-ordination so you are now going to have to wait for one of the other manufacturers to release something for you or Gigabyte do whats needed and sack what ever idiot thought this was a good idea.
Perhaps this sin could be more easily forgiven if the Gaming 5 had such incredible performance that we were left in no doubt about it. As it is the Gigabyte Z97X Gaming 5 is solid without ever being great. Part of that is, of course, down to the overclocking capabilities. Knowing that we have a great CPU and having spent a lot of time overclocking it on a lot of motherboards we know that, as a general rule, 4.8GHz is attainable on anything, 4.9GHz on the quality models and 5GHz on the very finest. So far on the Z97's we've seen 4.9 stable on nearly all of them so the 4.8GHz that was stable on the Gigabyte naturally means that there is a small performance deficit which shows up in our benchmarks. The downside to still having a small sample size is that this meant the Gaming 5 was at the bottom of our graphs in nearly every test.
If we can imagine our graphs as a race then, thankfully, the Gigabyte was never tailed off at the rear. It was always hanging very close to the other motherboards we've tested. The looks are fine without being offensive, and we know that not everyone will object to the eye logo as much as we do even if it does look like a cheap ROG logo or the Big Brother eye #cannotbeunseen. Yes there the IO department has some strange choices with two PS2 ports rather than a single combined, and as many USB 2.0 ports as there are USB 3.0. It's hardly bristling with the latest technologies and putting the old ones in a bin. Rather it's a halfway house between the old and the new. So with decent looks and decent performance it would be easy to assume that you should just ignore it and choose a different one.

Don't be so fast to dismiss it though as the Gigabyte Z97X Gaming 5 has an ace up its sleeve. The price. £112. Let that sink in for a moment. £112 for a motherboard with SATA Express, a great BIOS and a decent selection of connectivity is extremely tempting. This is very much a motherboard for those of you who want a no-fuss basis to your system. It doesn't have any particular highlights, beyond that low price-tag, but neither does it have any gaping flaws. Everything performs as well as you would expect at this end of the market. Nowhere is this more clearly demonstrated than in the gaming results which is, let's be honest, the thing most of us spend the majority of our time using our PCs for.
For this reason, and with that almost unbelievably low price, the Gigabyte Z97X Gaming 5 receives our OC3D Gamers Choice Award.
  Â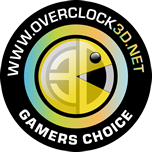 Thanks to Gigabyte for supplying the Z97X Gaming 5. Discuss your thoughts in the forums.