HIS Radeon 6850 & 6870 Review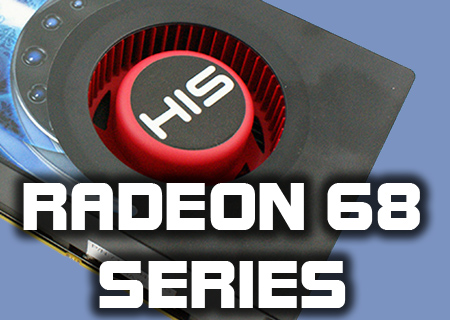 Introduction
It's been 13 months since the release of the ATI Radeon HD5870, a card that stands strong even today, and here we are at the release of the next generation.
Knowing how great the performance of the 5 series is you can imagine the excitement that we felt when we knew that a HD6870 was winging its way to the OC3D offices.
However, before we all started fighting over the rights to be the one to review it, we discovered that ATI have rejigged their naming conventions. This is a HD6870, but it isn't the successor to the HD5870.

ATI Roadmap
Here is the ATI Roadmap for the 6 series of GPUs. As you can see the HD5800 is being split relative to the anticipated price point, so that the HD5770 and HD5830 will become the "Barts" core, HD5850 and HD5870 will become a Cayman core, and the Antilles will take over the top range which will now be the HD69x0. Let's move on to the next picture where that becomes clearer.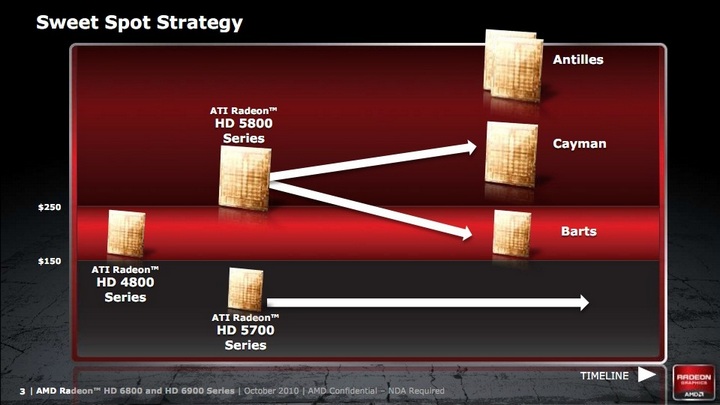 We have two cards on test today, a HD6850 and a HD6870. Following the ATI Transition plan we see that in performance terms they should equate to a theoretical HD5840 and HD5860. Of course that will be discovered in our testing.
The biggest change is that at the very high end, previously only containing the HD5970, there will now be three cards of varying performance levels. Given how amazing the performance of a HD5970 is, we really can't wait to get our hands on a HD6990.
This does seem to introduce an unnecessary level of confusion into the naming though. Since the HD3870 it's been very easy to follow the ATI nomenclature, HD3870, HD4870 and HD5870 all being the high-end single GPU.
Now the HD6870 is actually the replacement for the HD5830, and the HD6850 is the replacement for the HD5770.