HIS Radeon 6850 & 6870 Review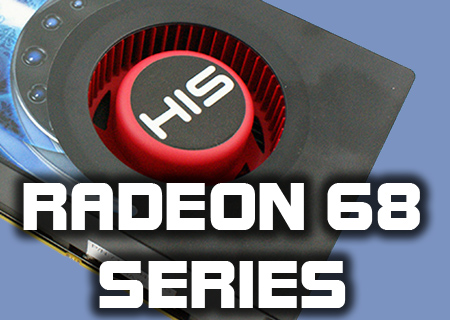 Technical Specifications
As you can see from the technical data the main differences in performance between the two cards are the greatly reduced amount of Stream Processors and Texture Units available on the HD6850. This probably means that even with a hefty overclock we will be architecturally limited as we've seen on previous mid-range cards.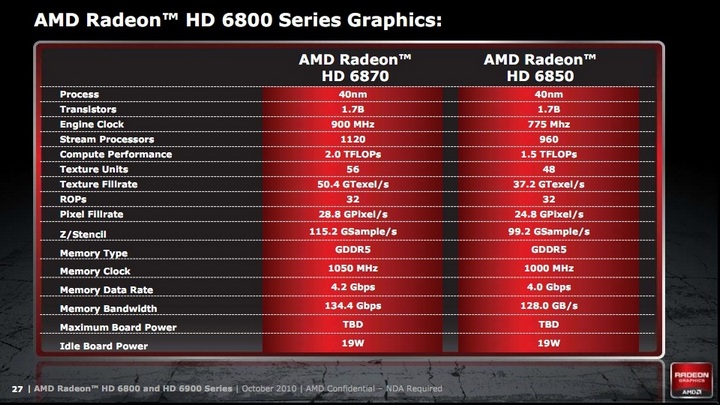 Test Setup
HIS HD6870 and HIS HD6850
ASUS Rampage III Extreme
Intel i7 950 @ 4GHz
6GB Mushkin Redline RAM
Corsair AX1200 PSU
Noctua NH-D14
Windows 7 Ultimate 64-bit
Overclocking and Temperatures

Overclocking both the HIS HD6870 and HD6850 was extraordinarily simple with them both easily able to max out the sliders in the ATI Overdrive panel and remain perfectly stable.
HIS HD6850Â Â Â Â Â Â Â Â Â Â Â Â Â Â Â Â Â Â Â Â Â Â Â Â Â Â Â Â Â Â Â Â Â Â Â Â Â HIS HD6870
Although the obvious question might be "well why didn't you use RivaTuner then?" as you can see below both cards started to hover around the 80°C mark anyway. Once we get to the results on the next two pages the reason for not pushing further will become even clearer.