Intel NUC 13 Extreme Review – A BIG Upgrade for Intel NUC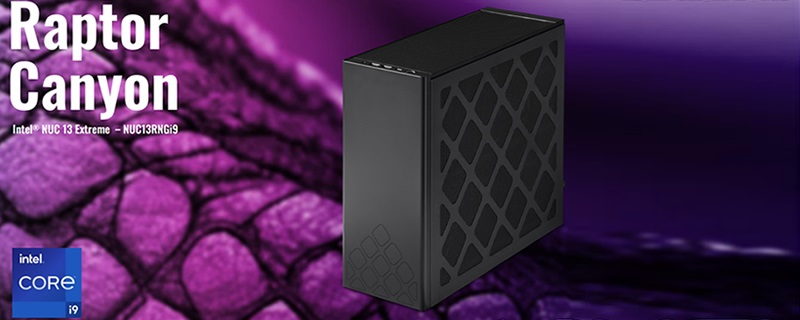 Conclusion
So are we impressed with Intel's NUC 13 Extreme? Yes! Intel has managed to pack a lot of performance within their latest mini PC, and while the system itself is a lot larger than their prior NUC extreme systems, it is easy to see why Intel has added a little more bulk to their newest NUC.Â
Intel's NUC 13 Extreme is designed to deliver EXTREME levels of performance, and that means that users will want to install the biggest baddest graphics cards that are available. That means that this system needs to be able to fit an RTX 4090, and those GPUs are HUGE. Intel's NUC 13 Extreme can fit an RTX 4090 Founders Edition graphics card, a triple-slot behemoth. the NUC 13 Extreme also supports either 3x 6+2 pin GPU power inputs or a single 12VHPWR connection, making the NUC 13 compatible with all modern graphics cards that can be fitted inside.
CPU-wise, the NUC 13 Extreme is available with Intel's i9-13900K processor, their i7-13700K processor, or their i5-13600K processor. All of these are capable processors, especially under gaming workloads. If you look at our gaming tests, you will see that this mini PC makes a mockery of our aging GPU test system, making a clear case for some planned hardware upgrades to our test systems. Intel's Raptor Canyon NUC Extreme system has a lot of gaming potential, and the fact that this case can support an RTX 4090 only sweetens this deal.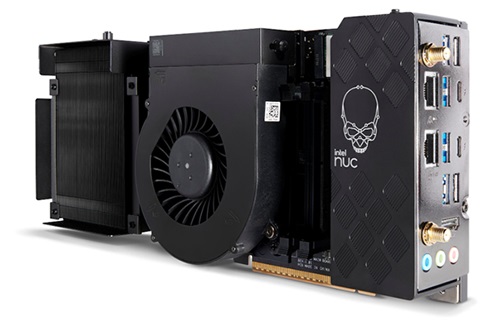 Cooling
And now for the only negative thing that we have to say about Intel's NUC 13 Extreme. It does not deliver the same levels of multi-threaded performance that we have seen with Intel's i9-13900K in larger custom built desktop systems. Why is this? The simple answer is physics. Smaller PCs don't have space for huge heatsinks, and smaller heatsinks typically means that there is less heat dissipation. That gives Intel's NUC 13 Extreme limited cooling potential and a limited maximum CPU TDP.
If you look at our Cinebench R23 results, you will see that the NUC 13's i9-13900K's single-threaded performance is basically the same as the same CPU within a full-on desktop. This means that applications that aren't hugely multi-threaded will perform as normal. That said, All-core workloads like Cinebench R23 will be limited by the NUC 13 Extreme's power and thermal limits, lowering the system's maximum multi-threaded performance.
Let's face it, most PC workloads are not all-core workloads, and you simply cannot build a PC that's this small that has a heatsink that is much better than what Intel offers here. All mini-i9-13900K systems will be limited in similar ways, and the only way to "fix" this is to build a larger PC with a more powerful cooling system that gives the CPU as much power as it wants.
The good news about the NUC 13's cooling solution is that it is quiet. This system is much quieter than the NUC 11 Extreme system that we reviewed a year or two ago. This system is either completely silent, or near whisper quiet. In terms of noise levels, there is nothing to complain about here.
Gaming
Intel's Raptor Lake series of processors are powerful gaming CPUs, and our NUC 13 Extreme tests prove that once again. The NUC 13 Extreme model that we have tested today came with an i9-13900K processor and an RTX 3080 Ti graphics card, and that is a strong hardware combination. If you want to go stronger, know that an RTX 4090 Founders Edition can fit within Intel's NUC 13 Extreme enclosure, and that this system features a 12VHPWR connector.
If you want a system that deliver tonnes of gaming performance within a small form factor, Intel's NUC 13 Extreme is a strong pick. Yes, you can build your own Mini ITX Gaming PC, but Intel has done all the work for you with their new NUC 13 Extreme design. GPU-wise, this case supports triple slot graphics cards that are up to 313mm long and are powered by either a 12VHPWR connector or up to three 6+2 pin PCIe power connectors. Â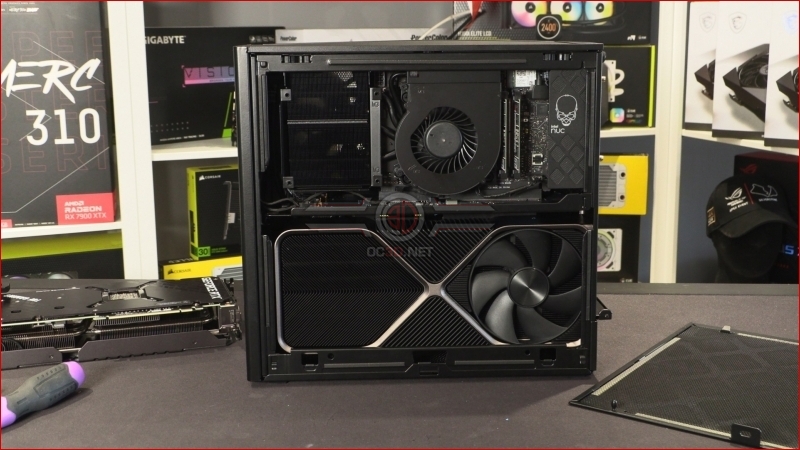 Upgrade Options
Since Intel's new NUC 13 Extreme Compute Element card features a socketed LGA 1700 processor, it is possible to change the CPU within a NUC 13 Extreme system. Owners of an i5-13600K model could upgrade to an i9 CPU in the future, and if Intel ever releases new LGA-1700 CPUs, there is upgrade room for those future processors.Â
Storage-wise, the NUC 13 Extreme Compute Element card supports three PCIe 4.0 2280 M.2 SSD slots, giving the NUC 13 Extreme a lot of upgrade headroom. Additionally, this case has space for two 2.5-inch devices or one 3.5-inch device, allowing for additional storage with SATA HDDs or SSDs. This system also features two SODIMM slots, giving this system support for up to two 32GB DDR5-5600 SODIMM modules. This means that users of this system can have access to up to 64GB of fast DDR5 memory.Â
GPU-wise, we have mentioned before that the NUC 13 Extreme can support triple-slot graphics cards that are up to 313mm long and are powered by either a 12VHPWR connector or up to three 6+2-pin PCIe power inputs. The NUC 13 Extreme also support PCIe 5.0 connectivity, making the system compatible with future GPUs. Current-generation GPUs are not PCIe 5.0 compatible, making PCIe 5.0 a forward-looking feature of the NUC 13 Extreme.Â
Simplicity
Building small form factor PCs is hard work. First, you need to know the size constraints of the case you are working with, find components that meet those requirements and then consider whether or not your chosen enclosure/heatsinks can adequately cool all of the components you selected. Doing this requires research, which means that you will need to invest time to do it yourself or the money to pay someone else to do it.
Intel's NUC 13 Extreme is designed to make things simple; if you have ever upgraded a laptop's DRAM or storage, you will have the skills you need to kit out or upgrade a NUC 13 Extreme. Alternatively, you can also purchase fully configured systems online, giving you the full pre-built PC experience.
While the NUC 13 Extreme is much larger than Intel's older NUC Extreme systems, the reasons for this increase in size is simple. The NUC 13 Extreme is a powerful system that can fit huge graphics cards. The NUC 13 Extreme is an excellent mini workstation and mini gaming PC. Good luck building a PC that is smaller than this that can fit the same hardware inside.Â
This system has your connectivity needs covered. Intel's NUC 13 supports Thunderbolt 4, WiFi 6E, 2.5Gb Ethernet, 10Gb ethernet, and features a huge number of USB ports. This should also come as great news to many PC users, especially those invested in the Thunderbolt ecosystem. Not many mini PCs have access to this much I/O, and that is a clear strong point of the NUC 13 Extreme.
Pricing
In the UK, Intel's 'Raptor Canyon' NUC 13 Extreme systems will be available from Simply NUC in Q1 2023, with the company offering fully configured systems from £1,499 for the i7 13700K model and from £1,749 for the i9-13900K model. An i5 model should also become available at some point. Note that these systems only feature 8GB of DRAM and 256GB of storage. Higher-end models will cost more, especially after you factor in the cost of a graphics card.Â
Intel's NUC Extreme systems have never been cheap, but they have always offered users an incredibly advanced feature set given its form factor, a high level of serviceability, and more room for upgrades than other compact mini PCs or workstations. The NUC 13 Extreme should support future NUC compute element cards from Intel, and this model's Compute Element card supports a socketed processor, leaving users another potential upgrade option.
Yes, you can probably build a similarly powerful PC for less money, but that PC would likely lack the same I/O options as the NUC 13 Extreme, or be significantly larger. Intel has a strong set of features with their NUC 13 Extreme, and their system offers compelling performance levels within a compact form factor. For those who want a compact PC without the faff of designing and building one yourself, Intel's NUC 13 Extreme is a great option. If that's what you want, and you can afford it, the NUC 13 Extreme is a solid investment.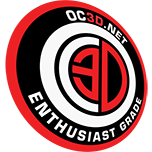 You can join the discussion on Intel's NUC 13 Extreme on the OC3D Forums.