Intel NUC 13 Extreme Review – A BIG Upgrade for Intel NUC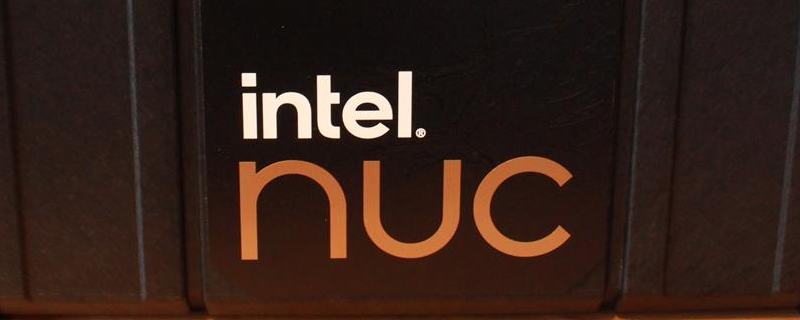 SSD Performance
Intel's NUC 13 Extreme system features several M.2 2280 PCIe 4.0 compatible M.2 slots, allowing the system to make use of the fastest PCIe 4.0 SSDs that are available. With the 1TB drive that out test system had pre-installed, sequential read speeds of over 7,000 MB/s could be achieved. Even higher speeds are possible using sufficiently fast PCIe 4.0 SSDs.
PCIe 5.0 support is limited to the NUC 13 Extreme's GPU-connected PCIe slots, which means that Intel's NUC 13 is not ready for future PCIe 5.0 SSDs. This isn't a huge loss given the lack of PCIe 5.0 devices on today's consumer PC market, and the fact that PCIe 4.0 drives are plenty fast for all modern workloads.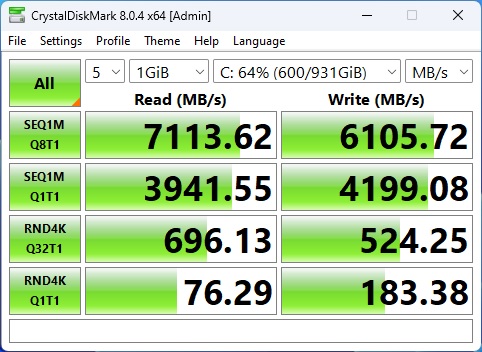 3DMARK CPUÂ Â

For most of this review, we will be comparing Intel's NUC 13 Extreme system with our current GPU test system, which features a Ryzen 9 3950X processor and DDR4-3600 memory. We installed the same ASUS RTX 3080 Ti graphics card that Intel provided with their NUC 13 within our GPU test system for direct comparisons.
Below, we can see the single-threaded and multi-threaded prowess of Intel's i9-13900K processor when compared to our Zen 2 test system. For 1-8-core workloads, Intel i9-13900K dominates our older AMD offering, showcasing how far the CPU market has moved over the past few years. For higher core count workloads, we see the i9-13900K start to hit power limits, limiting the impact of the CPU's maximum core count.Â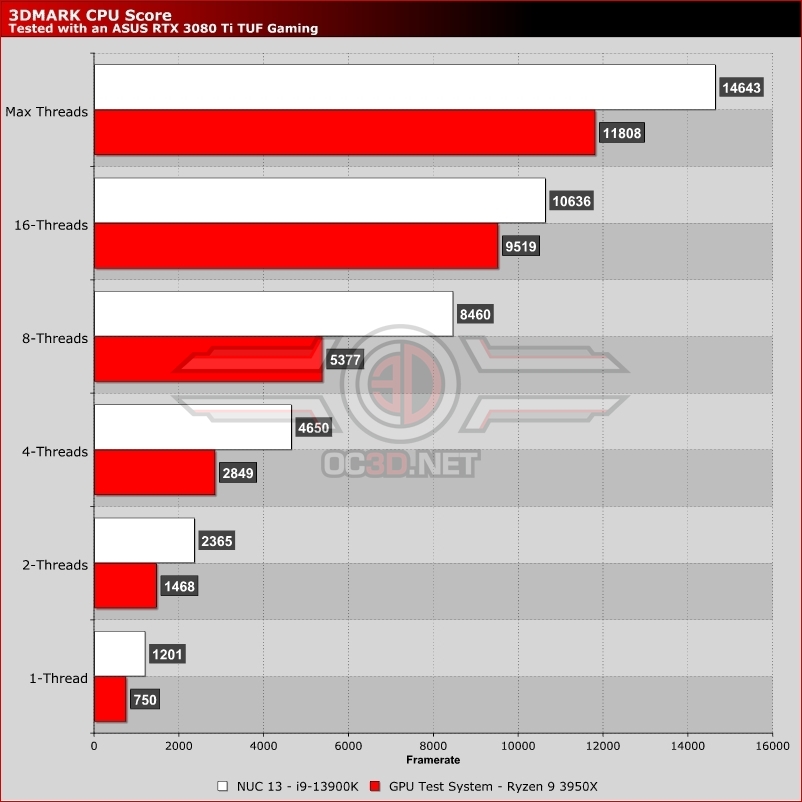 Time Spy Extreme Â
With Time Spy Extreme, we can see that CPU, GPU and Final benchmark scores are higher for Intel's NUC 13 Extreme system, which makes sense given the PC's use of a much newer processor. Both test systems are using the exact same graphics card, making Intel's performance advantage entirely down to their i9-13900K processor and motherboard platform.Â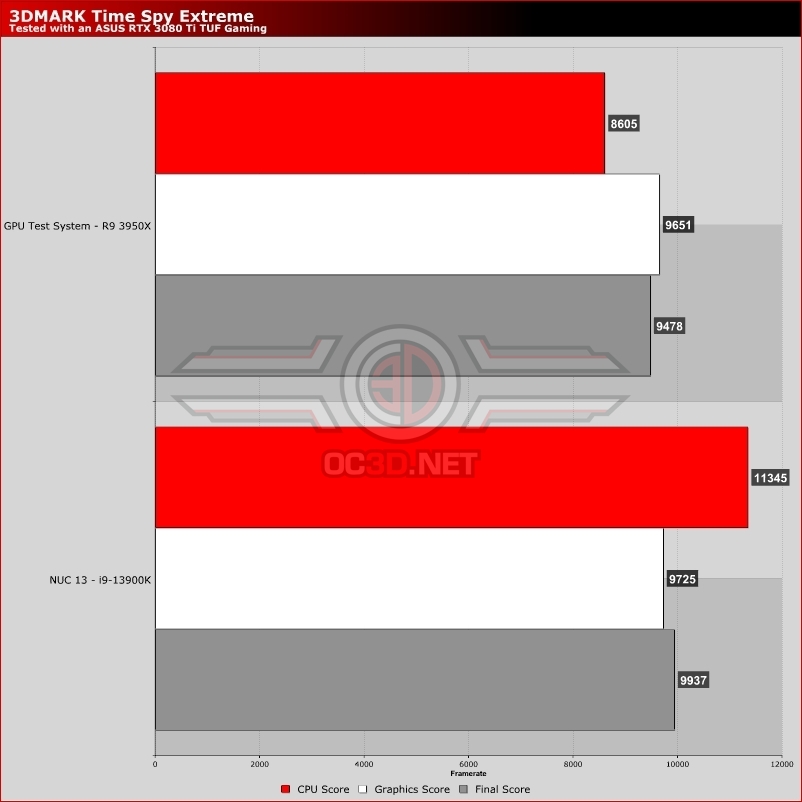 3DMARK Speed Way
With 3DMARK Speed Way being a GPU focused test with no CPU-specific section, it makes sense that this benchmark does not give Intel's new i9-13900K based NUC 13 Extreme system a huge advantage. Even so, Intel's NUC 13 does have a small performance advantage over our older Ryzen 9 3950X test system.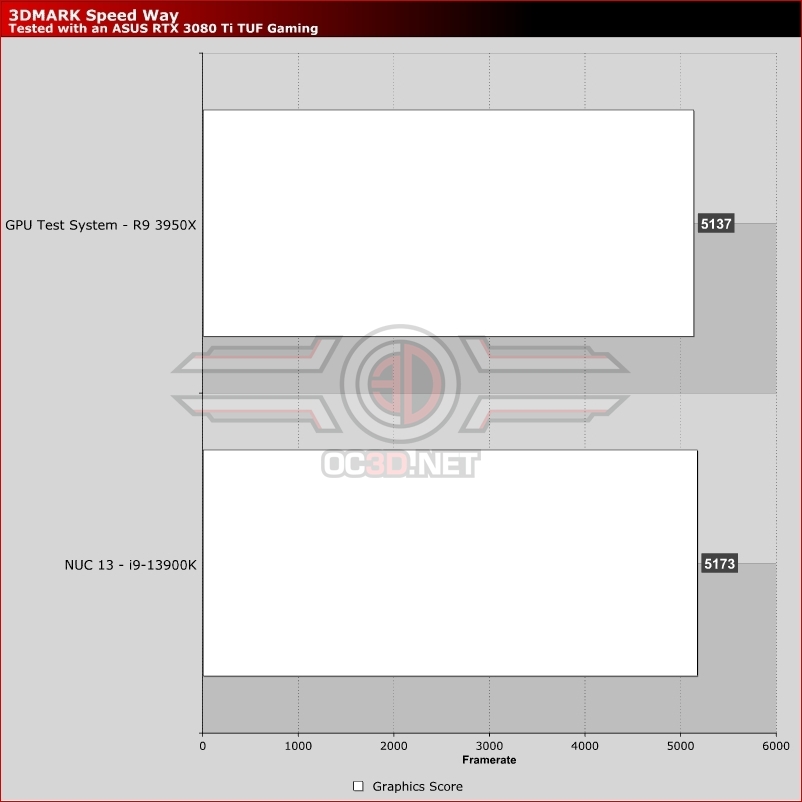 Â
Thermal Performance – Does this NUC run hot?