Intel NUC 13 Extreme Review – A BIG Upgrade for Intel NUC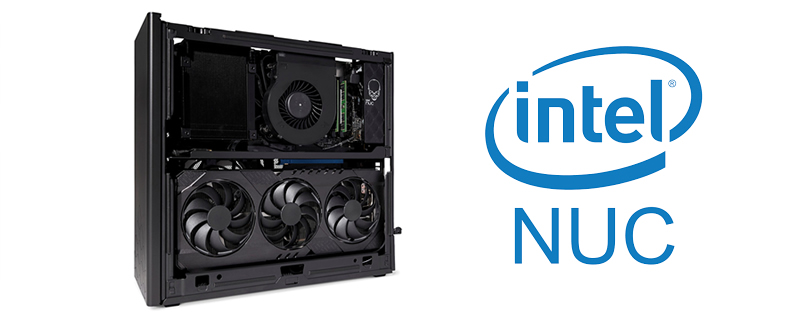 Does Intel's NUC 13 Extreme Support Nvidia's RTX 4090?
Intel has stated in their NUC 13 Extreme Specifications sheet that the system supports graphics cards that are up to three PCIe slots wide and 313mm long that are powered by either a 12VHPWR or up to three 8-pin (6+2-pin) PCIe power connectors. The system supports graphics cards that consume up to 450 watts of power, though the system features a 750W power supply.
Nvidia's official specifications for their RTX 4090 state that their graphics card has a GPU power of 450 watts and recommends a minimum of a 850 watt power supply. That said, Nvidia's system requirements assume that their RTX 4090 is paired with a high power processor, and the NUC 13 features "unlocked 13th Gen Intel Core i9/i7/i5 processors at 125W." On home built desktops, Intel's Raptor Lake processors can run with much higher power targets, hence Nvidia's higher PSU wattage recommendations.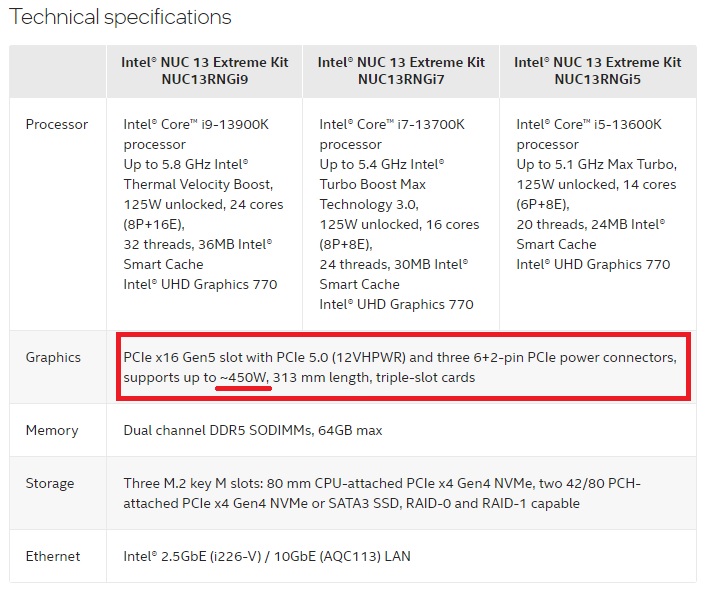 After taking off several panels and support plates, we were able to fit an RTX 4090 Founders Edition graphics card within Intel's NUC 13 Extreme system and power it using a 12VHPWR connector.Â

Below you can see that Intel's NUC 13 Extreme is barely big enough to fit Nvidia's new Geforce RTX gaming flagship. Intel built their NUC 13 Extreme as small as they could while retaining support for Nvidia's strongest graphics card. Â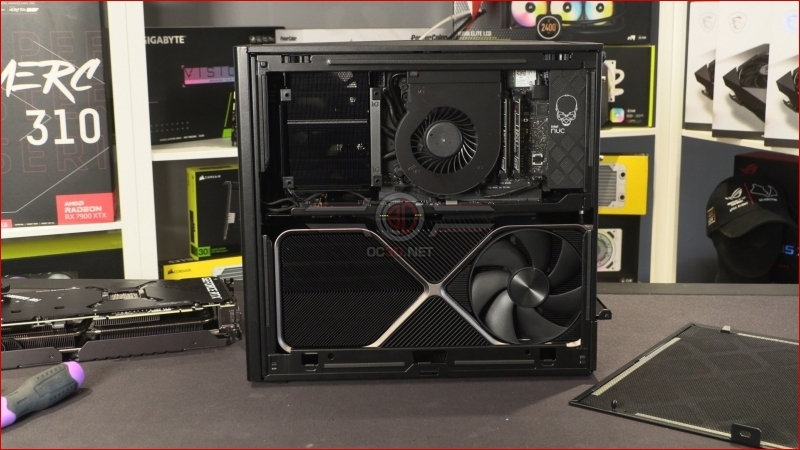 Nvidia's RTX 4090 can be powered using a 12VHPWR connector. Users of this power connector should ensure that their power input is inserted fully before powering on their systems. Â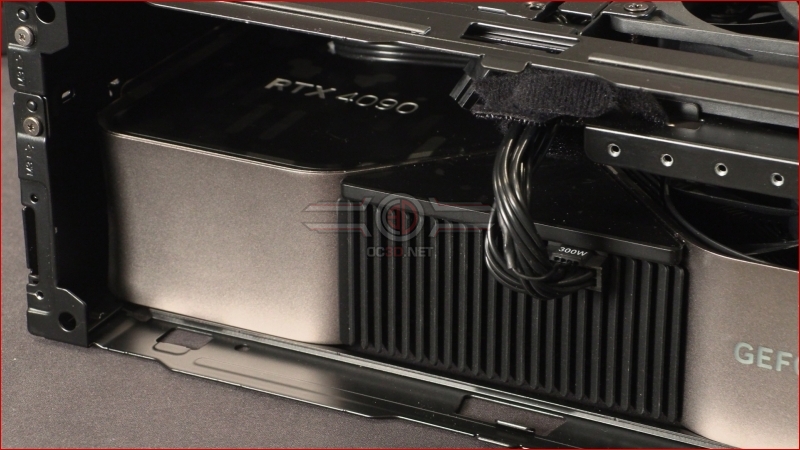 Â
CPU Performance – Cinebench R23 and Dolphin