MSI GT72 VR 6RE 1070 Gsync Gaming Laptop Review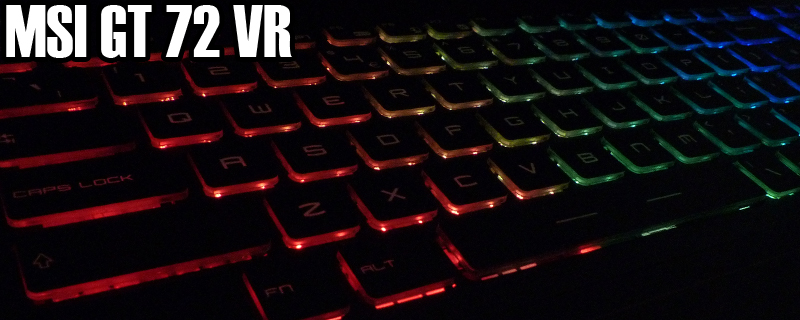 Up Close
Packaging has always been a strong suit for MSI and the GT72VR is no exception. The reverse lists all the important technologies, whilst the design on the front grabs the attention as well as showing off the GT72 chassis.
As with most laptops the contents are just a quickstart guide to explain the key combinations as well as the charger, never more important than on such a power hungry beast like this.

The brushed aluminium finish looks spectacular. If you've ever seen a flat plastic cover on a laptop, or even just a plain metal offering, then you'll know how much classier it makes the GT72VR look.Â
Underneath we have a speaker forming the bass part of the audio as well as the all important ventilation holes, finished in a contrasting red. Very nice.
The screen has a few little rubber nubbins to help protect it from the keyboard when the laptop is closed. It helps keep the looks sleek without compromising the ruggedness.Â
Steelseries continue to supply the keyboard as they have in every MSI laptop we can remember, a good thing too given its quality. With full RGB backlighting complementing a very clear font choice about the only thing you could complain about is the lack of any additional keys for macros, or that this goes for a wide return key with the hash above, rather than the more usual UK layout of a tall return key with the hash to the left.