MSI GT72 VR 6RE 1070 Gsync Gaming Laptop Review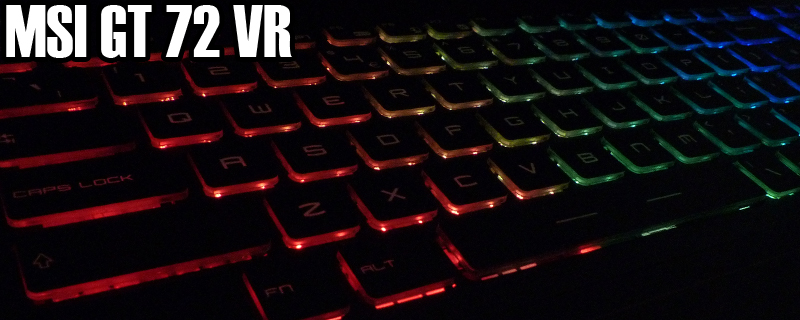 Viewing Angles
With the sRGB setting you can see that at extreme angles you get a blue cast on the screen. Of course you are unlikely to be peering down at the GT72 so this isn't too much of an issue and from the side it looks very good indeed. Useful for demonstrating your presentation, gaming skills, or just this funny thing you've found on Youtube.
The benefits of an IPS panel. Straight on you get incredible colour reproduction, yet you're not compromising either gaming capability – with G Sync and 120Hz – or viewing angles.

Obviously Deadpool doesn't count as a funny thing on Youtube, but you get the idea.