MSI GT72 VR 6RE 1070 Gsync Gaming Laptop Review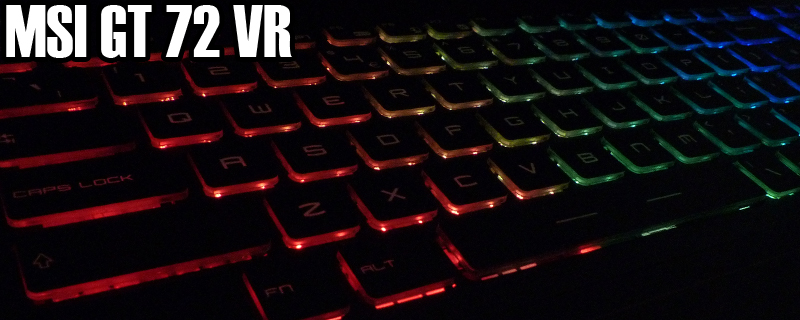 Up Close cont
Connectivity is up to the usual high standards of the GT72 chassis, with six USB 3.0 ports as well as a USB 3.1, mini DisplayPort, HDMI, audio connectors and all the elements you could expect to find.
With so much hardware stuffed inside the GT72VR 6RE it is no surprise that it's hardly the thinnest laptop we've seen. Thinness usually equates to high temperatures though and/or low performance, and a few millimetres between friends is worth it for the extra gaming chutzpah.

Rather than the soft buttons we've seen on some MSI laptops the GT72 comes with proper buttons for the power, display switch, fan start, gaming cast and Steelseries Engine controls. At the front edge of the GT72 chassis the power and activity LEDs have been blended into subtle red strips. It combines fantastic looks with user friendliness.
You can also see how the touchpad isn't recessed into the case at all. Whether this is a good or bad thing depends upon how much you rely on the tactile depression to know when you've reached the edge of the pad. We don't find it an issue at all and, if anything, it helps to harmonious look of the laptop.
It wouldn't be a full RGB keyboard if we didn't demonstrate it with a rainbow. Bright enough to be noticed but no so bright it is distracting.
Beneath that cover you can see the dual fan cooling solution, which allows you to push the GPU or CPU further than you might otherwise manage, because they are not thermally linked.