Phanteks Enthoo Luxe Tempered Glass Review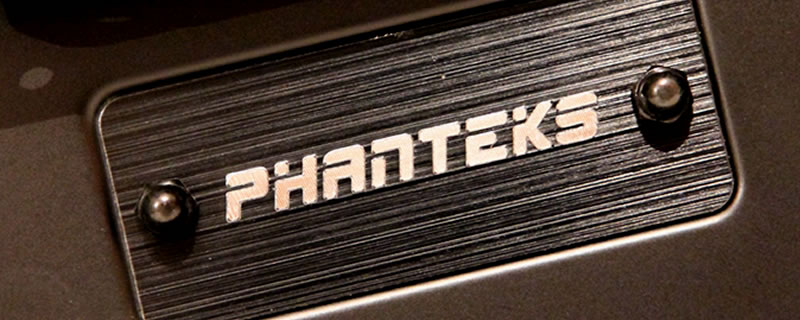 Introduction
It's been a little while since we looked at a Phanteks case. Â On the whole we've been quite impressed with them, and sometimes we've actually been very impressed with them. Â The Enthoo Luxe Tempered then, is, as you might have guessed a Tempered glass side panel version of the Standard Enthoo Luxe. Â It's fair to say it's a massive case, so much so that in trying to manipulate it through the doors to the Lincolnshire branch of OC3D towers, several layers of skin were traumatically removed from various knuckles (Yes, that's tight, we didn't like to say it, but we literally bleed for you). Â With hernias averted we turned the case out onto the work area to give it the good old OC3D once over. Â What do we have then? Â Well there are a few headline making vital statistics that we'll get out of the way right from the get go. Â This thing will take a massive 420 rad up in the roof, while at the same time providing a home for a 240 in the front and no less than 6 dedicated 3.5″ bays, 4 dedicated 2.5″ bays and a very surprising 3×5.25″ bays. Â For the rest of the vitals, let's have a look at the Full Tech Spec shall we.
Technical Specification
Dimensions

560x235x550mm (HxWxD)

Materials

Steel Frame, Aluminium panels

Motherboard Support

E-ATX, ATX, M-ATX, M-ITX Â SSIEEB

5.25″

3

3.5″

6

2.5″

4 (additional 6 shared with 3.5″)

Air Cooling

Front: Â up to 2×120, 2×140, 1×200

Roof: Â Â up to 3×120, 3×140, 1×200

Base: Â Â up to 2×120, 1×140

Rear: Â Â up to 1×120, 1×140

Water Cooling*

Front: Â up to 240mm

Roof: Â Â up to 360mm, 420mm

Base: Â Â up to 240mm

Rear: Â Â up to 120

PCI

7

Max GPU Length

374mm

Max CPU Cooler Height

193mmÂ

Max PSU Length

318mmÂ
*The Water cooling capabilities given on the website are different to those in the instruction book. Â The Spec given above is from the instruction book.