Asus E35M1-M PRO Micro ATX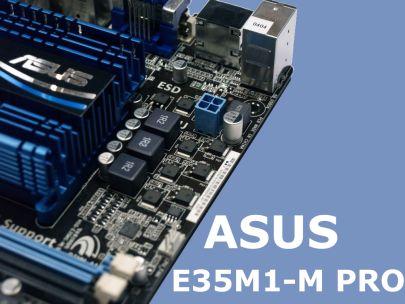 A Closer Look
Â
Another day, another Asus box. The design theme may not have changed much however we would rather see a starving marketing department over a cash throttled R&D division.

Inside you will find the usual suspects; a manual, I/O shield, Q Connector and two SATA cables. More than enough to bring your new computer to life.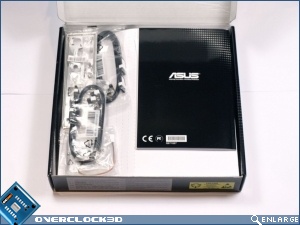 Underneath the false floor you will find the E35M1-M PRO motherboard. As you can probably tell, it is of Micro ATX form factor, although Asus have decided to not exercise the full 9.6″ x 9.6″ size allowance. If it cuts the overall cost of the board without losing functionality, we really do not mind.
Feature rich is definitely a term to describe this product. Despite being an entry level platform, Asus have provided 5 internal SATA 6.0Gb/sec ports at your disposal with scope for up to 14 USB ports, of which 2 are of 3.0 standard.
You won't be lost for video outputs either as the E35M1 should agree with any user, from the cheapskate with the 15″ CRT on DSUB, through to the HTPC user with the 50″ 1080p HDTV.
Interested in what lurks underneath that big blue heatsink? Turn over…