Intel Xeon w9 3495X and w9 3475X Review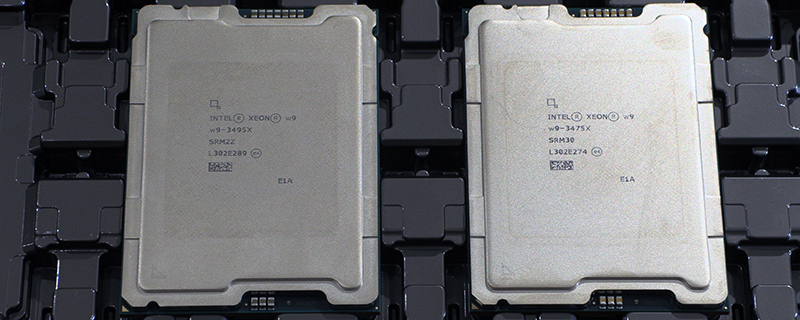 Test Setup
As you could see from the chip size comparison on the previous page, these aren't going to slide into an LGA1700 motherboard, so our test setup is slightly different to our usual Intel one. It's also worth bearing in mind as we move through our tests that the Xeons are definitely not gaming processors. We've included our full test suite for completeness sake, but clock speed is king in games and the Xeons are all about core count at the expense of all else.
Intel Core i5-13400
ASROCK W790 WS
Kingston Fury 128GB 6000 MHz
Nvidia RTX 4090
Kingston Fury Renegade 2TB
Corsair 5000T
Corsair RM1000i
Noctua NH-U14S DX-4677
Windows 11
CPUz
With our setup we squeezed the w9-3475X up to 4.7 GHz on all cores, whilst the w9-3495X topped out at 4.2 GHz before thermals became a problem. We might revisit this in the future with beefier cooling, but naturally just like gaming these aren't processors designed for blazing overclocks.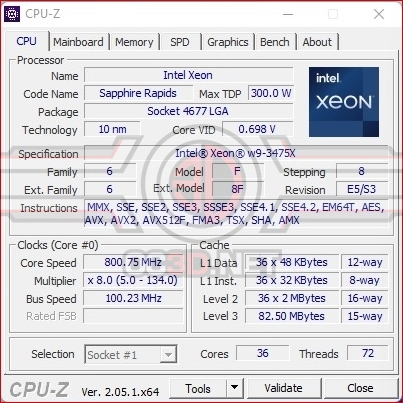 Â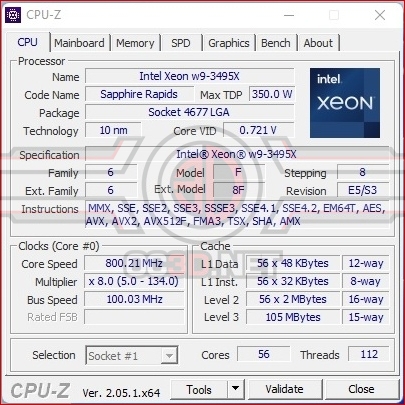 Â
AIDA64