KFA2 GTX570 Review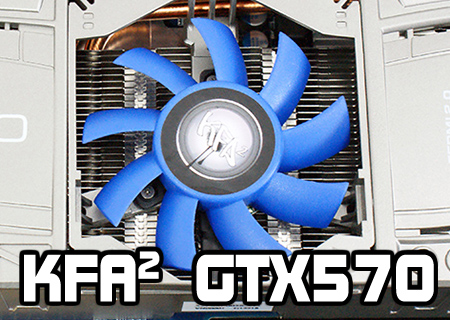 Test Setup
As always with our GPU reviews we're running the Core i7 950 @ 4GHz to make sure we've got sufficient oomph to keep things going smoothly.
KFA² GTX570
ForceWare 275.33
Intel Core-i7 950 @ 4GHz
Gigabyte G1 Assassin
Corsair AX1200W
6GB Mushkin Redline
Noctua NH-D14
Windows 7 Ultimate x64
Overclocking
The KFA² overclocks very well managing to hit a very good 860MHz completely stable without any voltage tweaks. Almost more impressive still is how well the cooler manages to keep on top of things. The reference 5 series cooler from nVidia is no slouch, but the KFA² is amazingly even quieter and cooler. It's a majestic bit of kit.