KFA2 GTX570 Review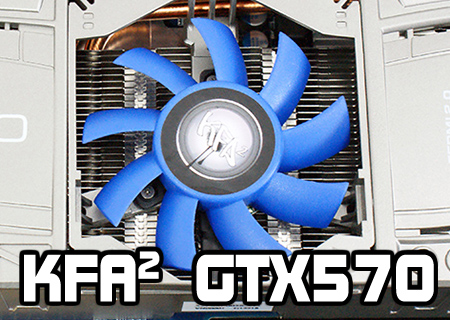 Conclusion
We do enjoy it when a product such as the KFA² GTX570 comes across our desk. 
For one thing we already know how brilliant the plain nVidia GTX570 is and it's the card we use in our bench rigs so we have plenty of experience of it on a daily basis. Barring a monumental snafu it's going to do well.
KFA² have wisely not fiddled too much with the basic architecture but rather focused their efforts on providing a very novel cooling solution. The basic idea, lots of fins, large heat-pipes and a good fan, isn't exactly startling but the way it's all been put together and designed is what really raised the KFA² GTX570 above many of the other versions we've seen.

The ability to lift the fan to make for easy cleaning is so wonderful we're amazed nobody else has bothered to do it before. Even more notable is that this moveable fan doesn't lead to extra rattles or reduced cooling performance. In fact the KFA² GTX570 is cooler and quieter than the already pretty damn quiet stock cooler.
Performance is excellent too, as we'd expect. The card performs well in stock trim and overclocks nicely. It's not just a 'big number' overclock either as the card makes full use of the boost to provide an effective increase in average frame-rates.
As if those weren't enough reasons to place the KFA² GTX570 into our highly recommended list, the price is pretty eye-opening too. Normally such a unique cooler would have a heavy price premium, yet the KFA² GTX570 is available for just shy of £240.
Amazing performance, stunning looks, cool and quiet. We can't think of anything we don't like about it and it's an easy winner of the OC3D Gold Award.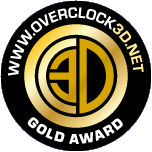 Thanks to KFA² for providing the GTX570 for review. Discuss in our forums.