ASUS White Roundup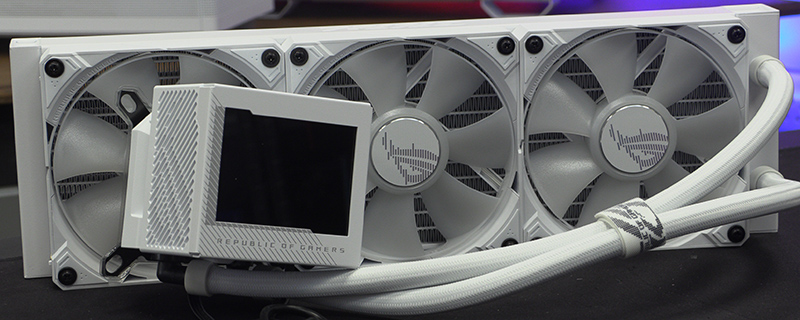 CPU Coolers
Having made the difficult decision about which case you want to go with, the next choice is which cooler. We know that you could make an argument that motherboards would be next, but all coolers support all sockets these days, so having a CPU cooler which fits in your new purchase should be the next decision. You wouldn't be limited by a 120mm air cooler and then want a Ryzen Threadripper CPU would you. As you would expect from ASUS there are a lot to choose from, but we're focusing upon two different types.
ROG Ryou III ARGB
The Ryou III, apart from making our Street Fighter loving fingers want to type Ryu, is available in two different form-factors, the 240mm and 360mm options. As we saw from the previous page both of the cases support the 360mm type, and more cooling capacity means a faster CPU boost clock as well as the opportunity to run a quieter RPM setting on your fans.

OC3D Review : Here
ASUS eShop : £299.99 360mm. £249.95 240mm.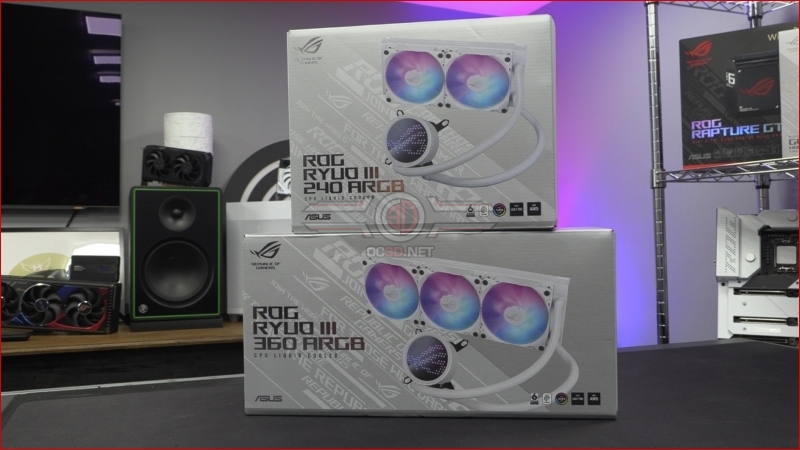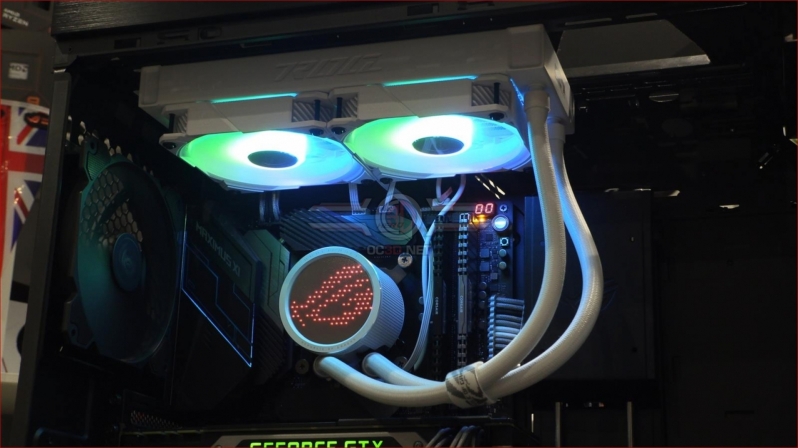 ROG Ryujin III
Of course we know that some people won't be able to sleep at night without having the very best hardware in their system. For us, the Ryujin III 360 ARGB cooler is far too expensive, even allowing for its performance. But it's available in white, and you'll certainly not need to buy another one for a long time. It is spectacular, but we've not won the lottery just yet.
Ryujin III 360mm ARGB £449.99
OC3D Review : Here
Intel Motherboards