ASUS White Roundup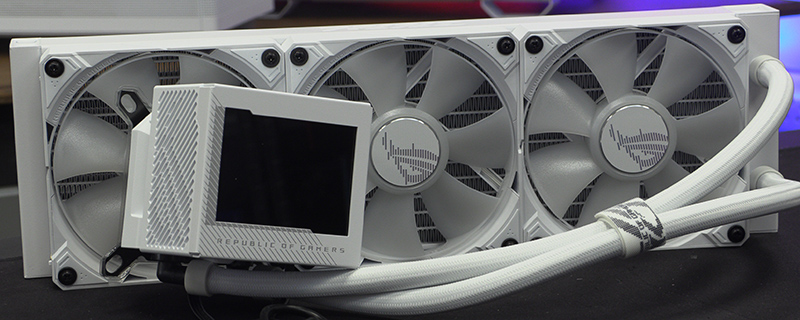 Intel Motherboards
The next big decision is whether you want to base your system around the Intel CPUs, or the AMD models. Whereas once that might have been an obvious choice, the performance of both the major players is so tight that it's very much down to personal preference. We've got three Intel motherboards, two Z790 options and the more affordable B760. Or, for those who like the most popular brand around, two Strix and a Prime.
ASUS ROG Strix B760-G
The B760-G is somewhere between white and silver, but the key element is how much you have to work with despite it being a smaller form factor than a full ATX offering. Whilst it's nice to have three or more PCI Express slots, most of us use one for our graphics card and the rest gather dust. Why spend the extra on stuff you're not going to use?

ASUS eShop : £189.99
OC3D Review : Here
ASUS ROG Strix Z790-A Gaming D4
Whilst we can appreciate the benefits to a smaller form factor, particularly in savings, we are acutely aware that many of you like the looks of a full size ATX motherboard in your case, and who are we to disagree. What really stands out from the ROG Strix Z790-A D4 is how much bang you're getting for your buck, without having to delve into the world of DDR5 memory kits. It straddles the line between high end and affordable. In the car world the saying goes that the only car you actually need is a Golf. In motherboard terms the Strix D4 is that motherboard, all the connectivity and M.2 slots you want in a modern system, without the expense of a Maximus or similar.
ASUS eShop : £327.77
OC3D Review : Here
ASUS Prime Z790-A WiFi
We know that anything in the ROG range can be too rich for many peoples taste, and ASUS do too. Their Prime range has nearly always been available in white, and whilst the Z790-A might have a lot of black visible when it's naked and unbuilt, once you've filled it full of hardware a lot of that gets hidden away. You're also saving a lot of money on the price of the Strix version, without necessarily giving up any features beyond some glitzy lighting. What you lose in lighting you make up for in DDR5 support, which the Strix above hasn't got. It's the patrician choice.
ASUS eShop : £277.77
OC3D Review : Here
AMD Motherboards