For Honor PC performance Review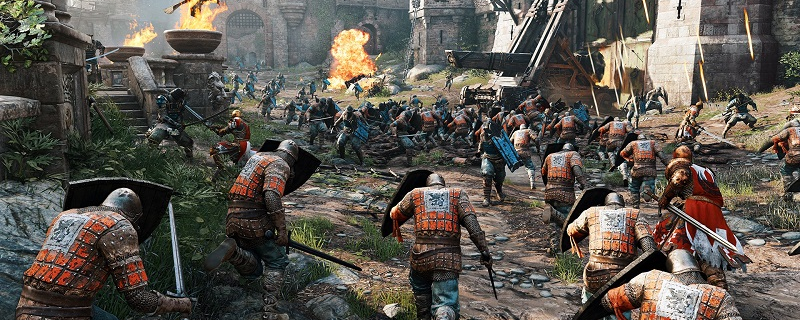 Â
What happens when you pit fully armoured Medieval Knights against armies of Vikings and Samurai. For years this has been a topic of debate and in For Honor we finally get to see what could happen for ourselves.Â
Â
While this game has many debating which collection of warriors would win in a real fight, today we have much more important questions to ask, like how powerful does your PC need to be to run this game?
Â
In this review, we will be looking at how well this game will perform in the most demanding sections in-game, as it is abundantly clear that early benchmarks from the game's beta release can be very different from what we see in the final game, especially in the game's single-player mode.Â
While the final game does perform the same when played on maps in the beta, it is clear that not all maps have been created equal and that there are locations within this game that are significantly more stressful than others. How well will this game run when we place these warriors in their toughest challenge yet? Â Â
Â
Â
DriversÂ

For this game, we will be using the newest drivers that were available when the game released, which is Nvidia's Game Ready Geforce 378.66 driver and AMD's 17.2.1 driver, both of which are the most recent GPU drivers for either company.Â
Â
Test Setup Â
We will be testing this game on our dedicated GPU test rig using both high-end and mid-range GPUs from both AMD and Nvidia.Â
Â
Game Test Rig
Intel i7 6850K
ASUS X99 Strix
Corsair Vengeance 4x8GB DDR4 3200MHz
Corsair HX1200i
Corsair H110i GT
Windows 10 x64Â
Nvidia GTX 980Ti (Left), AMD R9 Fury X (Middle) GTX 1070 Founders Edition (Right)
Â
For the high-end, we will be testing AMD's R9 Fury X, the GTX 980Ti and Nvidia's new GTX 1080 and GTX 1070 GPUs. Â
For the Mid-range offerings, we will be testing the new RX 480 and GTX 1060, both of which will be the ASUS Strix Gaming models.
Â
ASUS GTX 1060 Strix (Left), ASUS RX 480 Strix (Right)
Â
To represent AMD and Nvidia's lower-end GPU offerings we have decided to use the AMD R9 380 and the Nvidia GTX 960. Both of these GPUs will be the ASUS Strix models.Â
Both of these GPUs offer very similar performance in most scenarios and come in at very similar price points, so it will be very interesting to see which GPU will come out on top.Â
Â
Nvidia GTX 960(Left), AMD R9 380(Right)