Starfield PC Performance Review and Optimisation Guide
CPU Performance – Starfield makes use of high core count CPUs, but the game is mostly GPU-limited
On our test system, Starfield is a game that is primarily GPU-limited on our i9-13900K based test system. Even at 1080p with a powerful GPU like Nvidia's RTX 4090, the game is mostly GPU-limited, with GPU load sitting at 100%.
While some areas of Starfield can be partially have its performance CPU-limited, this is a game where GPU performance is king, even when looking at our relatively CPU-heavy testing area in New Atlantis.Â
As you can see below, system performance only starts to drop significantly when we disable all but four of the P-cores on our Intel i9-13900K processor, with all other hardware configurations delivering similar performance levels.Â

With additional time for testing, we possibly could have tested this game at a lower resolution and with upscaling to force the game to be more CPU-limited, but at 1080p on an RTX 4090, Starfield is primarily GPU-limited. Â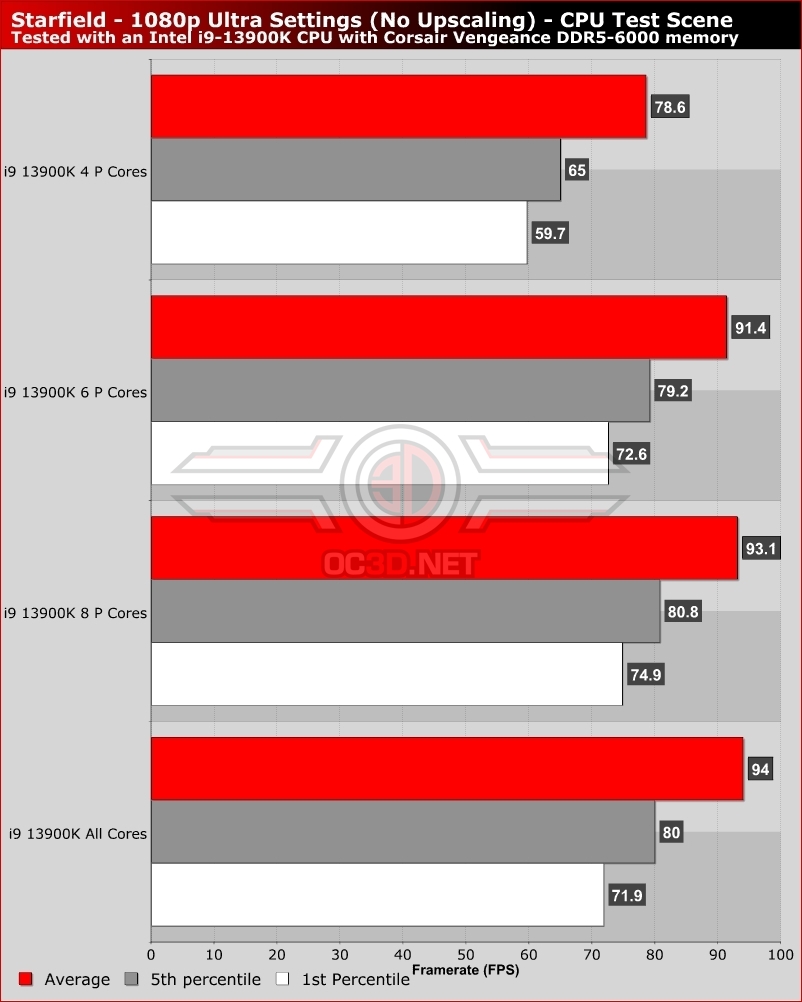 Some scenes are almost entirely GPU-limited at 1080p, even on an RTX 4090
In our more NPC-sparce GPU test scene, Starfield's performance does not change notably until we disable all but four P-cores on our i9-13900K processor, and even then performance does not dip significantly. These tests were conducted with an RTX 4090 graphics card, so having this game not be CPU-limited at 1080p is a rare sight. Â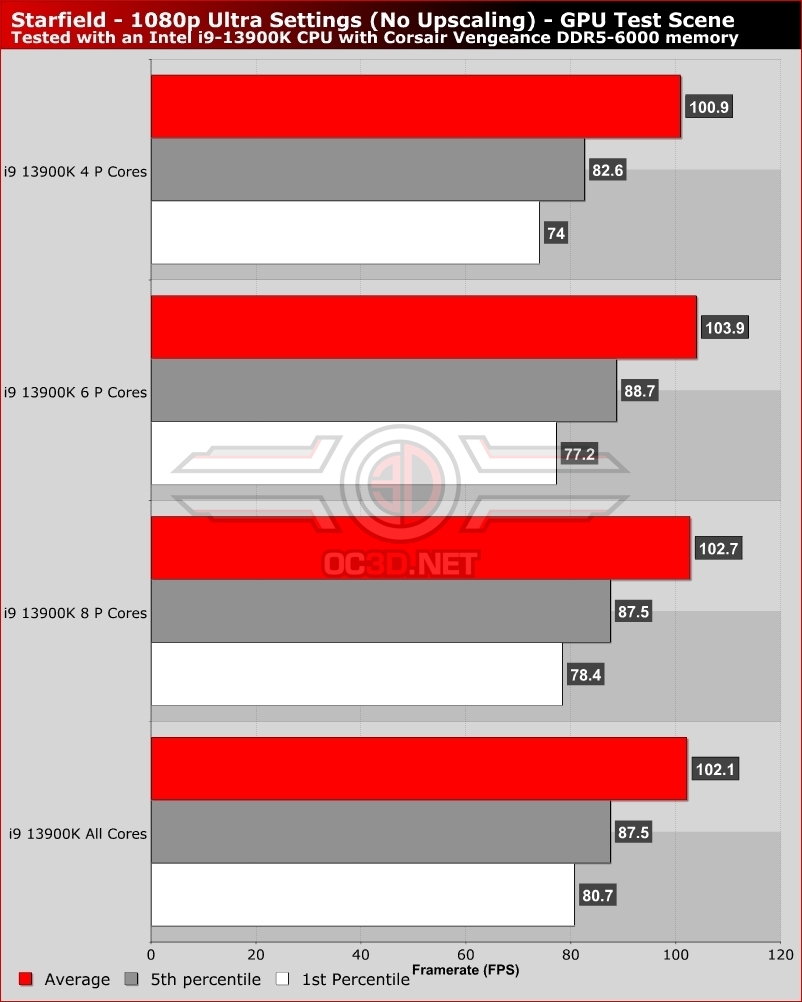 Settings that can lower CPU loads?
If you want to lower CPU load in the more NPC heavy areas of Starfield, our advice is to lower crowd density and shadow quality. Lowering shadow quality has an impact on CPU load, and lowering the game's NPC counts in demanding areas will help to reduce that load. Most other graphical settings in Starfield are GPU-focused, so don't expect them to have a huge impact on CPU performance. Â
Memory Performance Scaling – Do you need fast DDR4/DDR5?