Starfield PC Performance Review and Optimisation Guide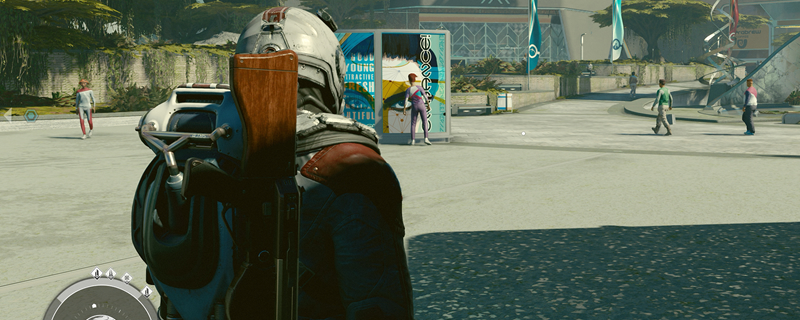 Starfield's graphical presets enable FSR 2 and resolution scaling by default
With super resolution technologies like DLSS, FSR, and XeSS delivering increasingly impressive visual results, it makes sense that many PC gamers are starting to utilise these new technologies within their games' default graphical presets. By default, Starfield enables AMD's FidelityFX Super Resolution 2 upscaler and dynamic resolution scaling by default, features that can boost Starfield's framerates on PC significantly.Â
Starfield's Low and Medium presets upscale Starfield with a 50% resolution scale, while the game's High and Ultra presets upscale the game from 62% and 75% resolution scales respectively.
The below tests use Starfield's standard Low, Medium, High, and Ultra graphical presets with Dynamic Resolution disabled. This means that FSR is enabled in the tests below, which means that FSR is responsible for much of Starfield's performance scaling when moving from Ultra to Low settings.Â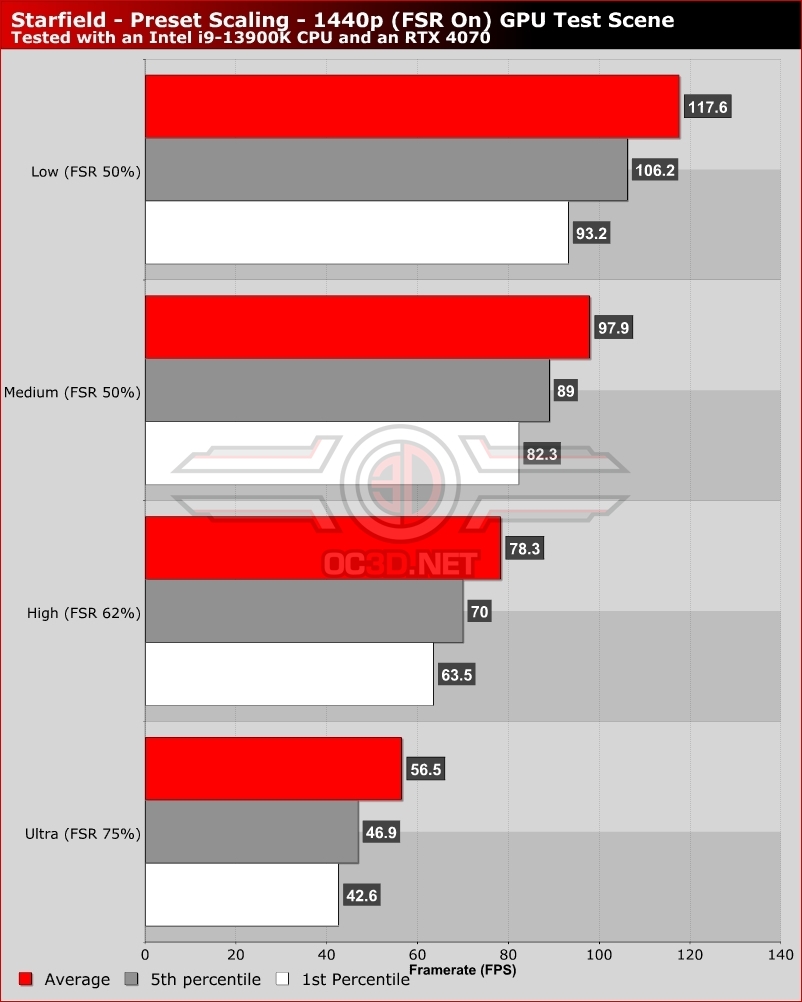 Let's test these presets without FSR 2
If we test these graphical presets without FSR 2, we can see that Starfield's performance scaling is very limited on PC. Moving from Ultra to Low settings delivers an average framerates increase of less than 45%, which isn't much considering how demanding Starfield is on modern GPUs, even at 1080p.
AMD's FidelityFX Super Resolution 2 technology does a lot of heavy lifting in Starfield when it comes to the topic of performance scaling, and this means that most PC gamers will likely need to use AMD's upscaling technique to achieve strong framerates within this game if they use older, or lower-end, PC hardware. Â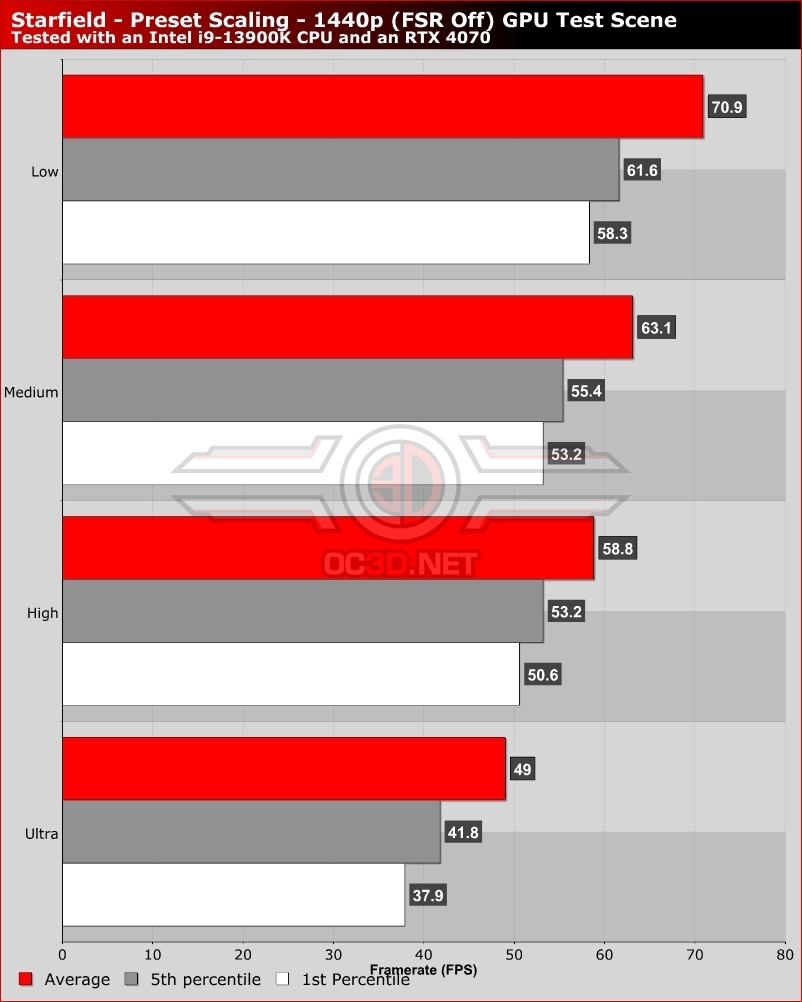 Â
Upscaling Performance – FSR 2