PCSpecialist Cobalt Nova 14th Gen System Review
Up Close

Up Close
If you've seen any of our previous PCSpecialist system reviews then you'll know how much we love the Instapak foam packaging. It's almost magic. Everything gets locked in place inside the system, and yet it slides out easily without taking any cables with it. It's a wonderous thing and lets you buy online with all the security of bringing it home yourself.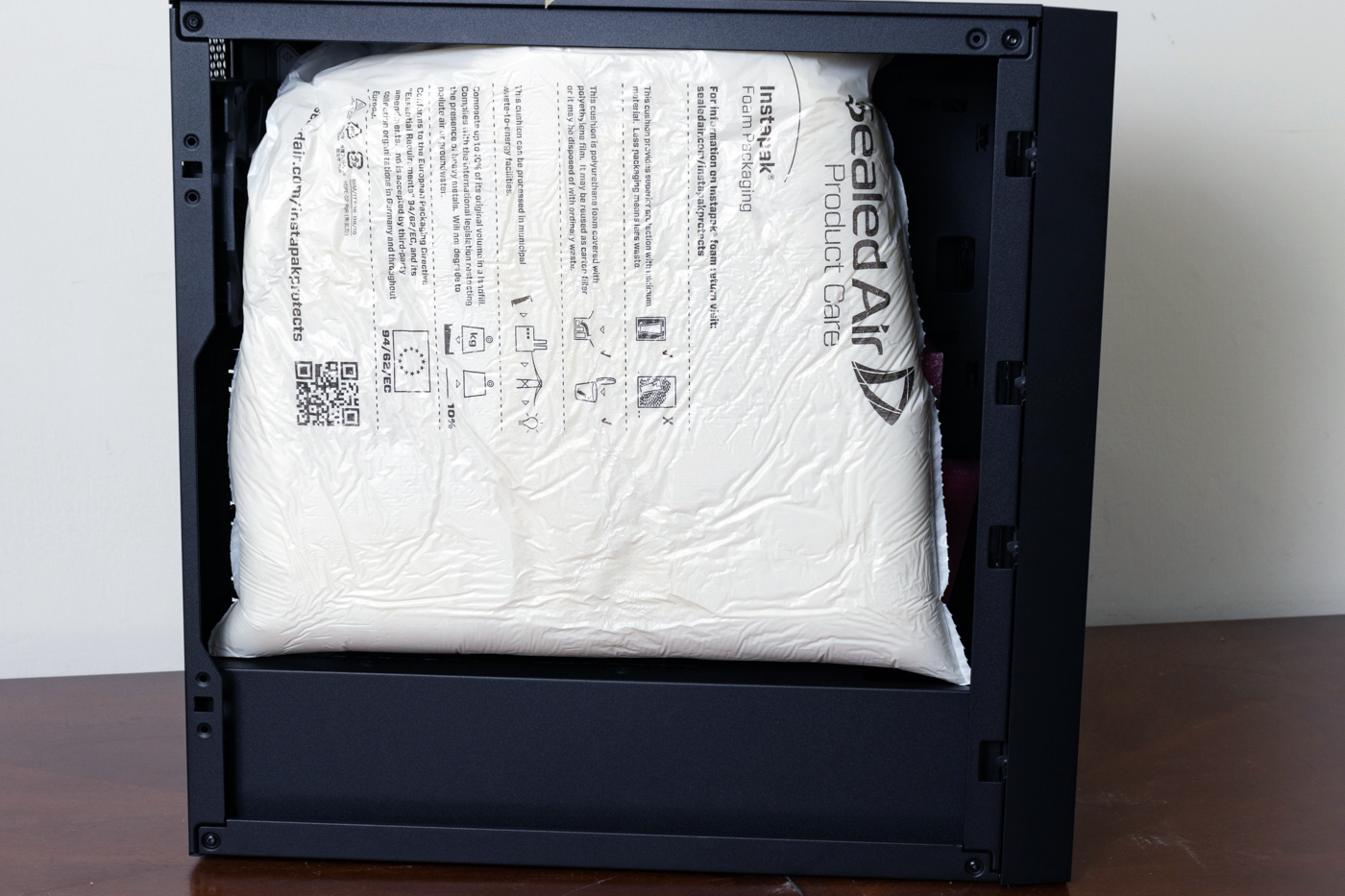 Another regular element of their build that remains true on the PCSpecialist Cobalt Nova is the inclusion of all the spare parts from the build. This cannot be underestimated, and if you think it's a fairly meaningless thing to get, then go and see how easy and cheap it is to grab an extra modular SATA cable from your power supply manufacturer of choice. By getting it all as if you'd purchased the seperate components yourself it makes future upgrades nice and painless.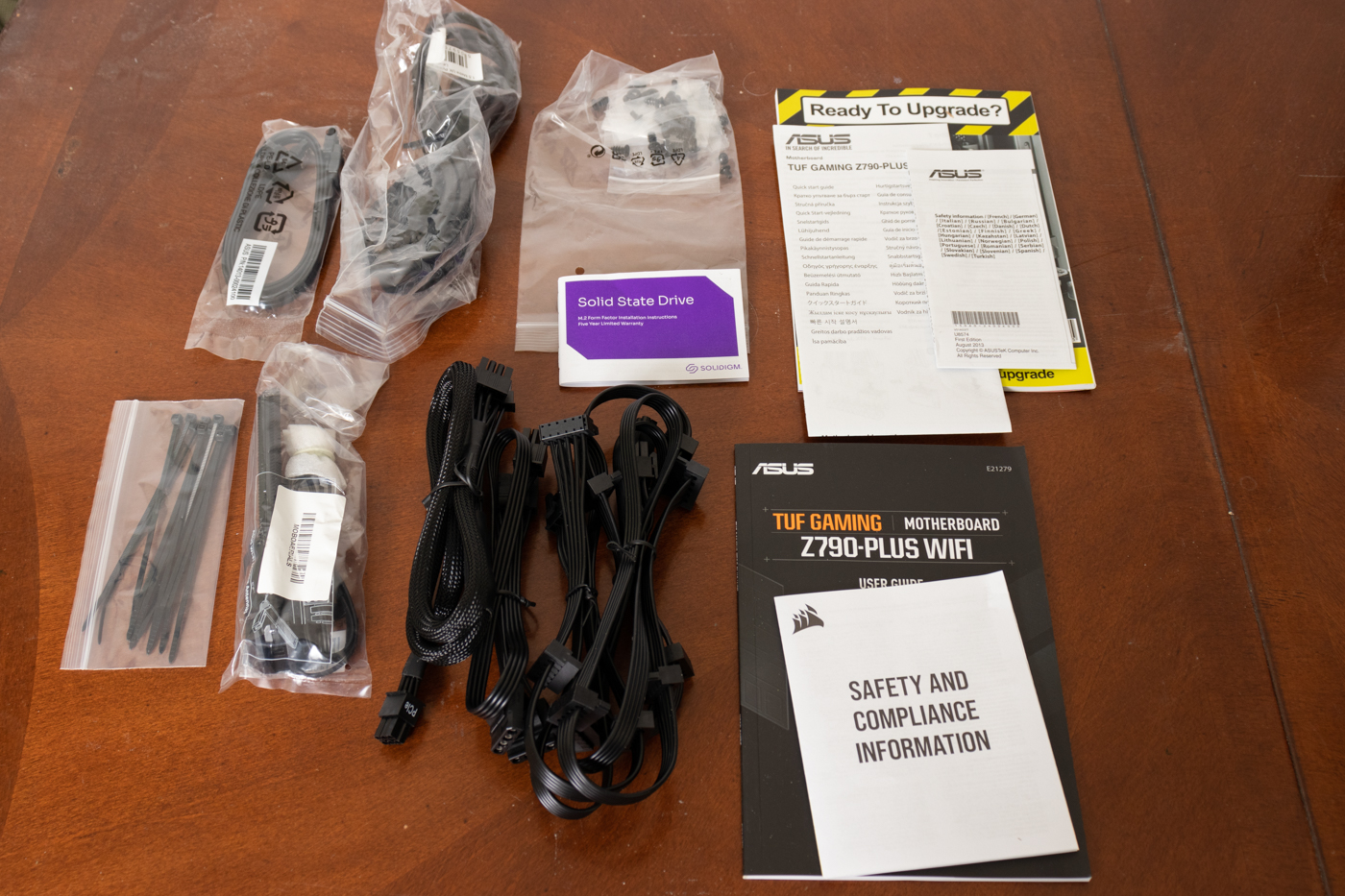 The expression "weak link" is too strong for the Corsair 3000D, but it's definitely as affordable as a case can be whilst still providing decent airflow and a side window. The roof mesh slides around too easily – as indicated by the masking tape holding it in place during transit, the front panel is a little plasticky, and it's short in the front panel connectivity department. It's not objectively bad, but neither will you stare at it in awe.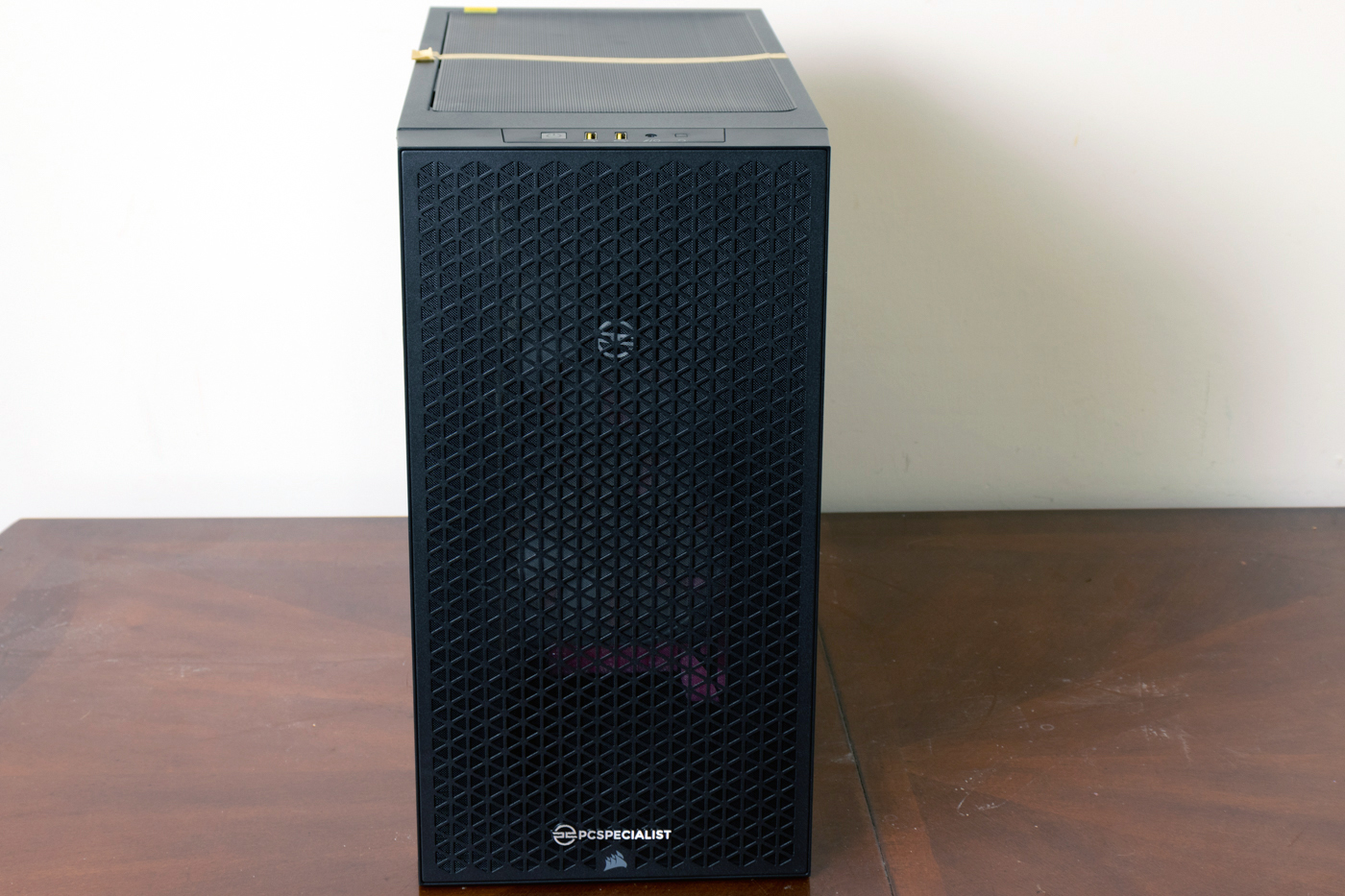 By utilising the ASUS Z790 TUF-Plus WiFi the PCSpecialist Cobalt Nova comes with plenty of connectivity options around the back, from USB 3.1 up to superspeed USB 3.2 Type-C. You can also see our supplied RTX 4070 – you'll get a random one depending upon their stock – has three DisplayPorts and a single HDMI.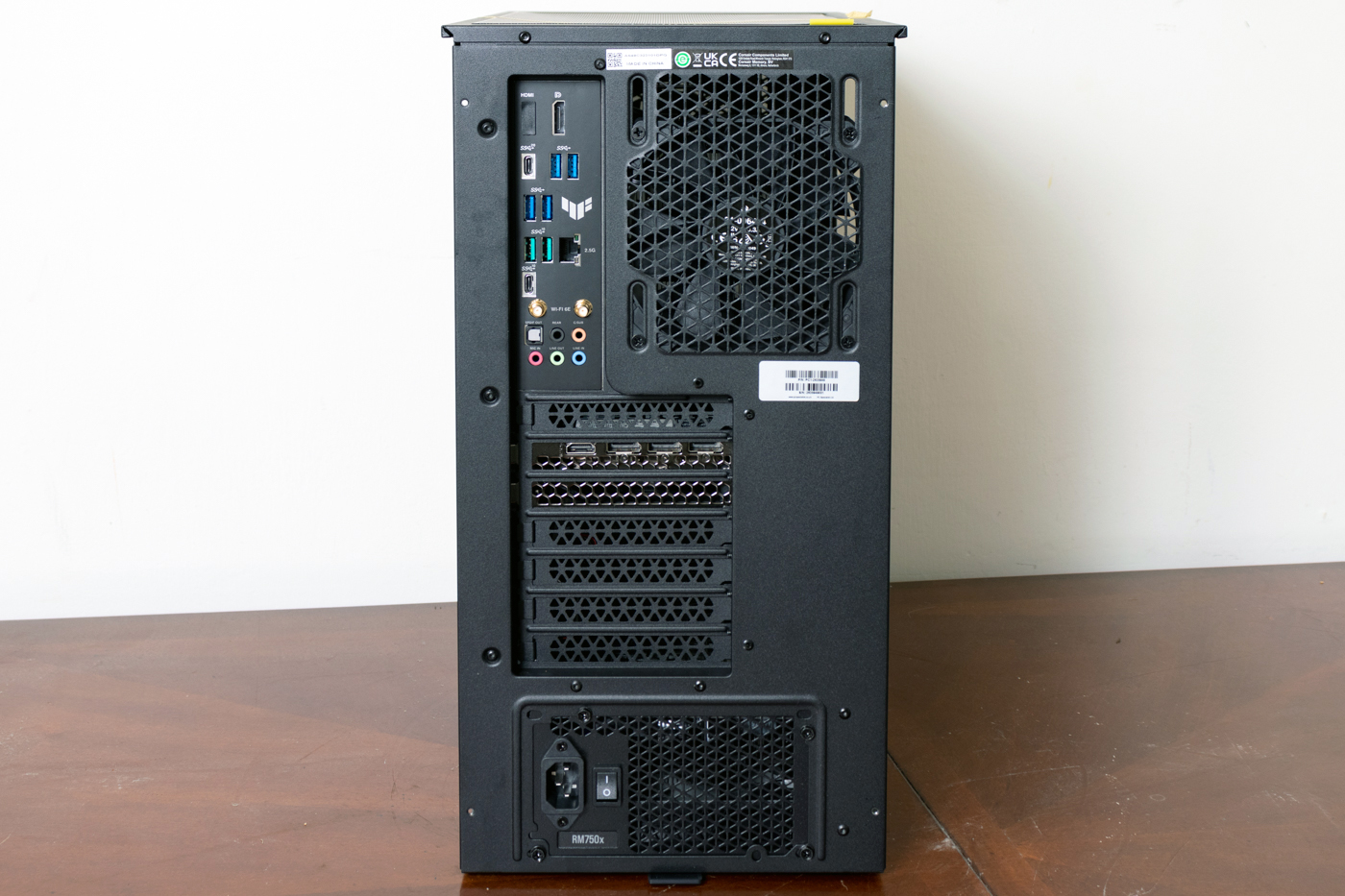 On the front panel you get a pair of USB Type-A connectors, a headphone/microphone jack and the standard power and reset switches.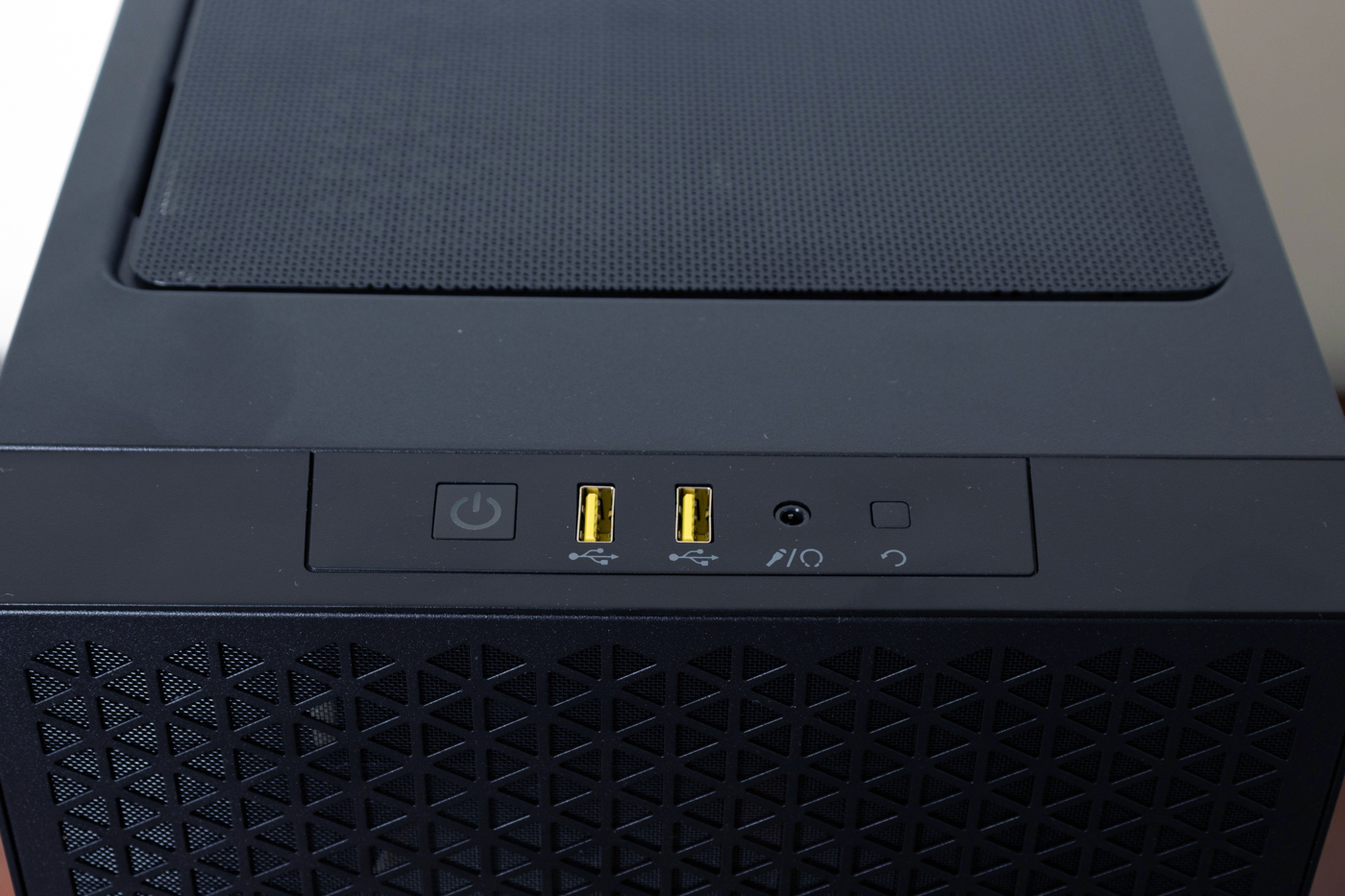 Here is the PCSpecialist Cobalt Nova in all its glory. It bears repeating that the RTX 4070 you'll receive is dependent upon the models they have in stock. We received the Palit RTX 4070 Dual, a card which proved to be incredibly silent no matter what we threw at it. You can also see the attention to detail you get in the build quality of PCS systems with everything tucked away as neatly as is feasible.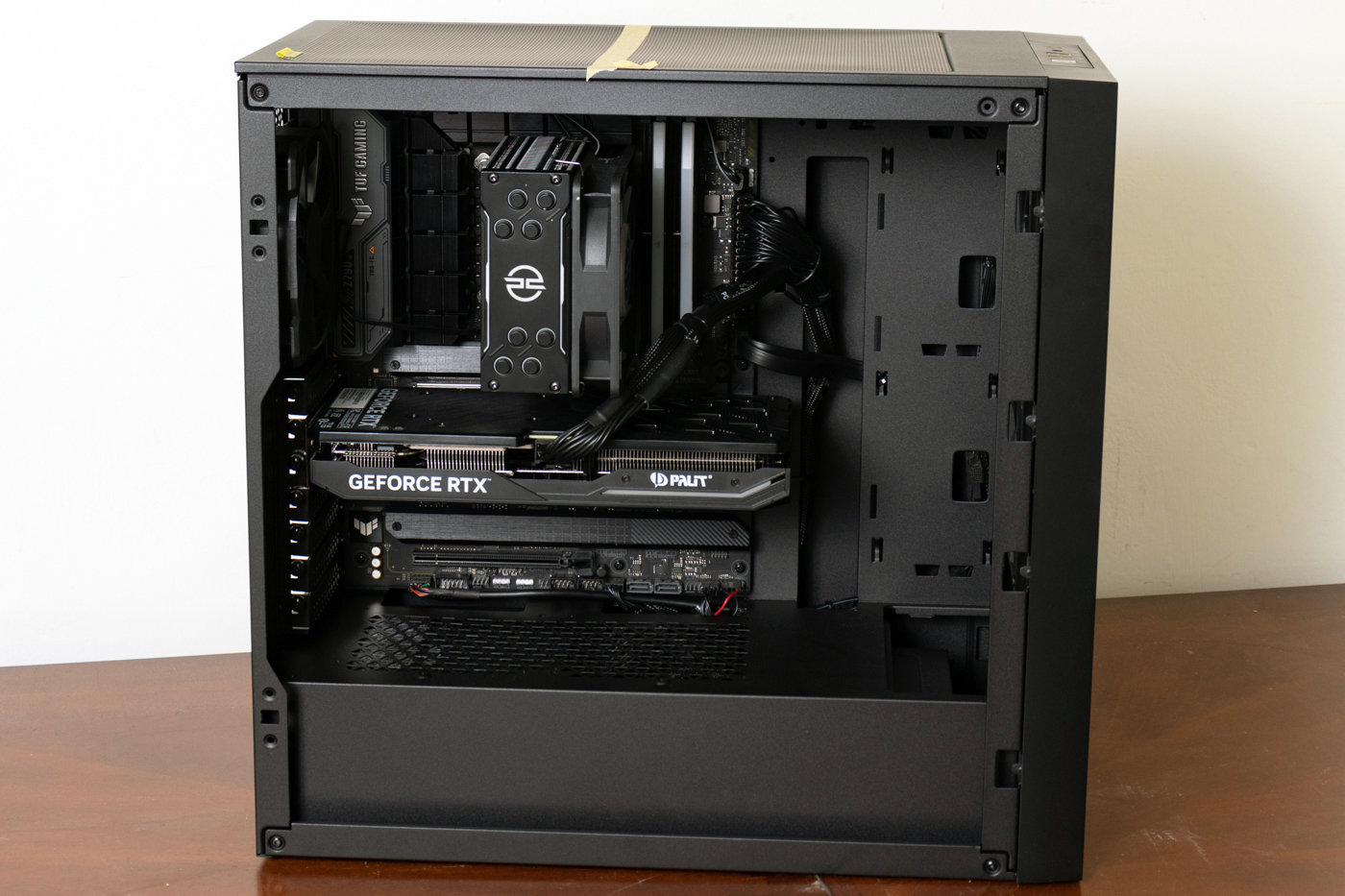 The Intel Core i5-14600K CPU is kept cool by the PCS FrostFlow 100 RGB V3 air cooler. We can't wait to find out if this is enough to tame a 14 core processor that boosts well north of 5 GHz. We will show off the lighting of this cooler and Corsair Vengeance 5600 MHz DDR5 kit a little further down the page.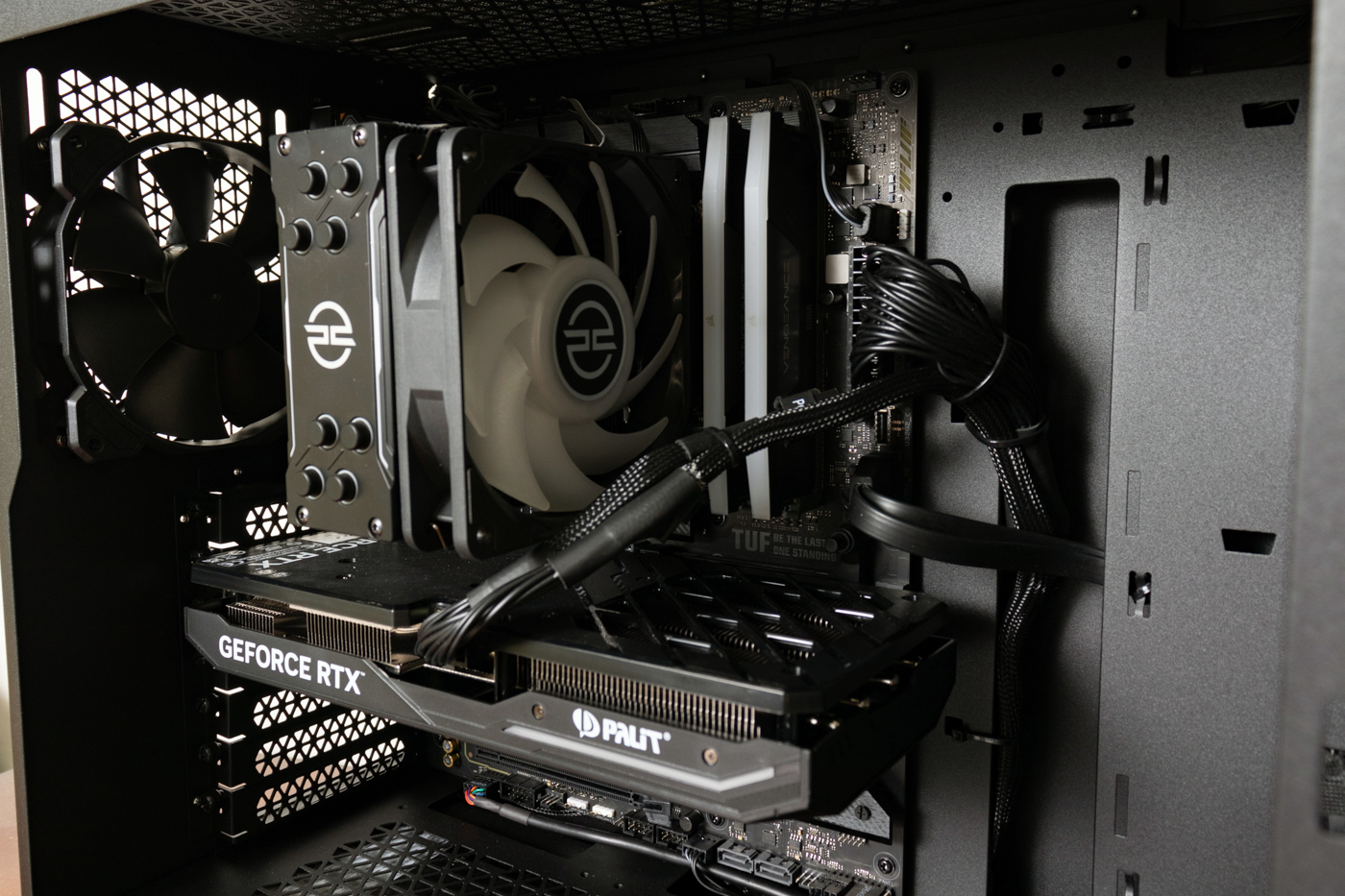 By default the Corsair 3000D has two fans, so we're pleased to see PCS including an extra one in the front to suck in all that cool air to keep everything frosty. Especially given how hard we're gonna test this.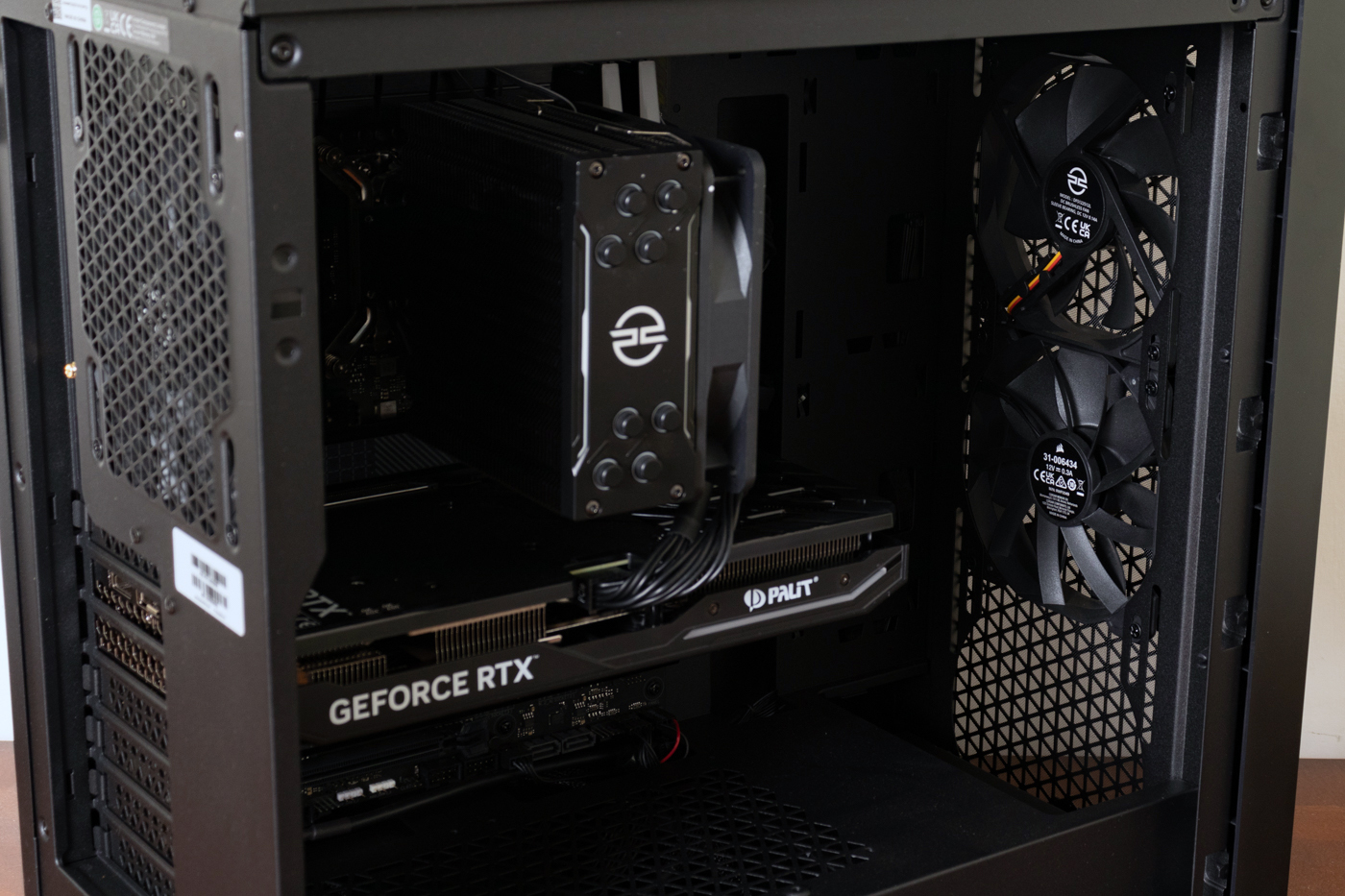 If your rig is anything like ours then around the back is where all your cable routing sins are laid bare. With PCSpecialist there are no such spaghetti things going on. Everything is very carefully routed by someone with way more patience than we have. It speaks volumes about their attention to detail that this element, seen by so few, has the same care laid upon it as the front.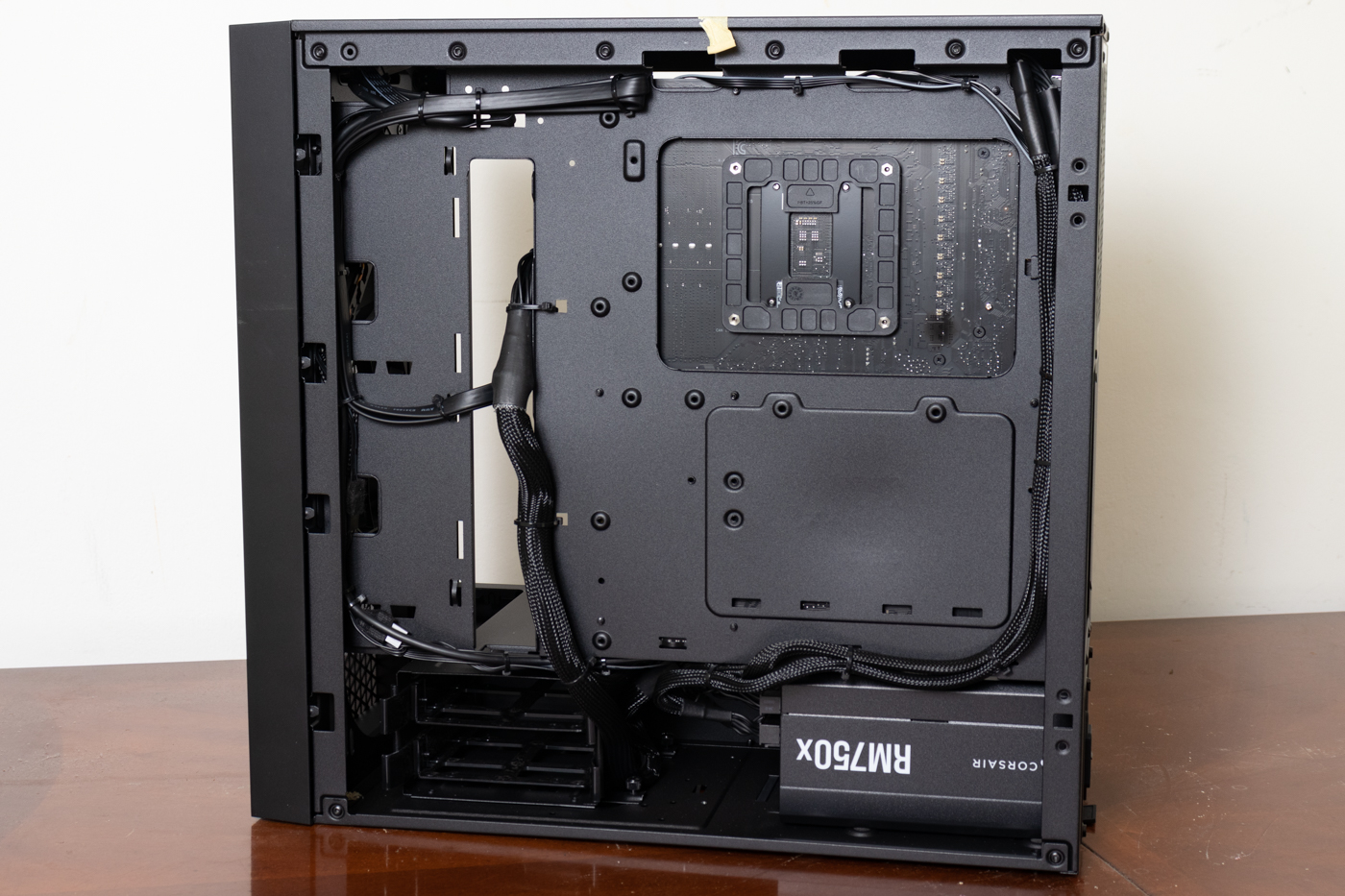 With an RGB fan, RGB DDR5 and a small lightbar on the Palit card, the Cobalt Nova has enough flashy lights to satisfy you without going overboard into a Jean-Michel Jarre-esque display.