XFX 9800 GTX Black Edition 512mb
Overclocking
Overclocking was performed using Nvidia's drivers and the nTune plugin. No hard or soft mods were performed on the cards and overclocking in this way is meant to represent an "easy overclock", giving value for money on each card without making too much effort. With an ambient room temperature of 28°C and a card already heavily overclocked, I had a feeling this wasn't going to be too easy.
Â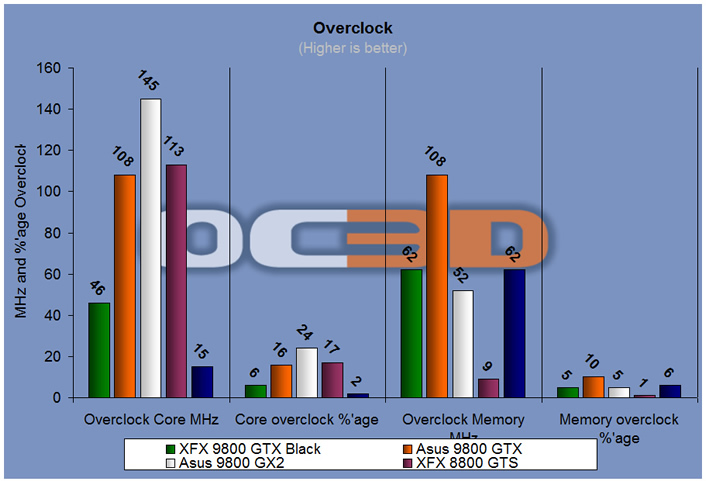 Â
I was actually surprised how much I managed to squeeze out of the XFX Black edition. Achieving a respectable 806/1202 in the freaky England spring heat, it didn't do too badly at all.
Â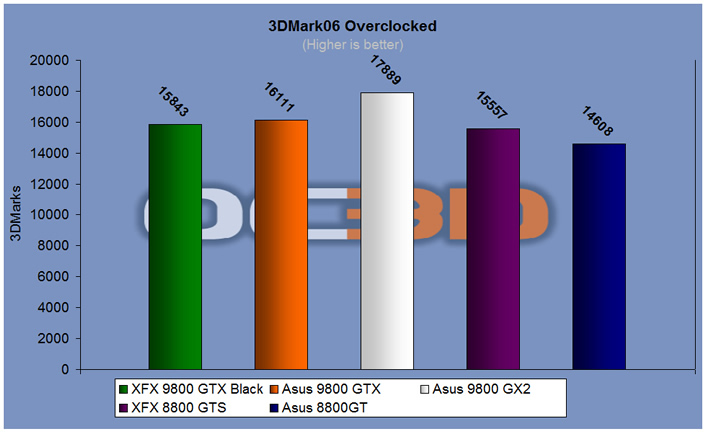 Â
The overclock produced a small gain in points in 3dmark06. Nothing to shout too loudly about, but not a bad increase.