Resident Evil 4 Remake PC Performance Review and Optimisation Guide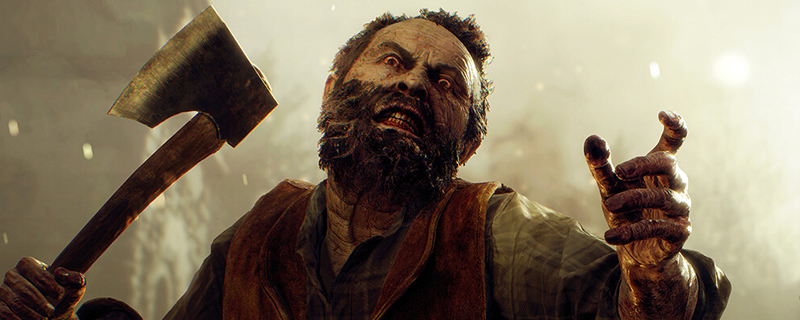 1440p Performance
At 1440p, Resident Evil 4 continues to deliver impressive performance levels on PC, with the game staying above 60 FPS in most situations with GPUs like AMD's RX 6700 XT and Nvidia's RTX 3060 Ti. With only a few settings changes, RE4 should stay above 60 FPS at all times, which is a great result for a middle of the stack graphics card.
For Nvidia's RTX 4090, 1440p performance is nigh identical to 1080p performance, showing that your RTX 4090 is completely CPU/memory limited in Resident Evil 4. That said, a 144 FPS average framerate using an Ryzen 5 5600X is no small feat, especially when the game's demanding ray tracing option is maxed out. In most real user scenarios, Nvidia's RTX 4090 will be paired with a much stronger processor, making RE4 less CPU-limited.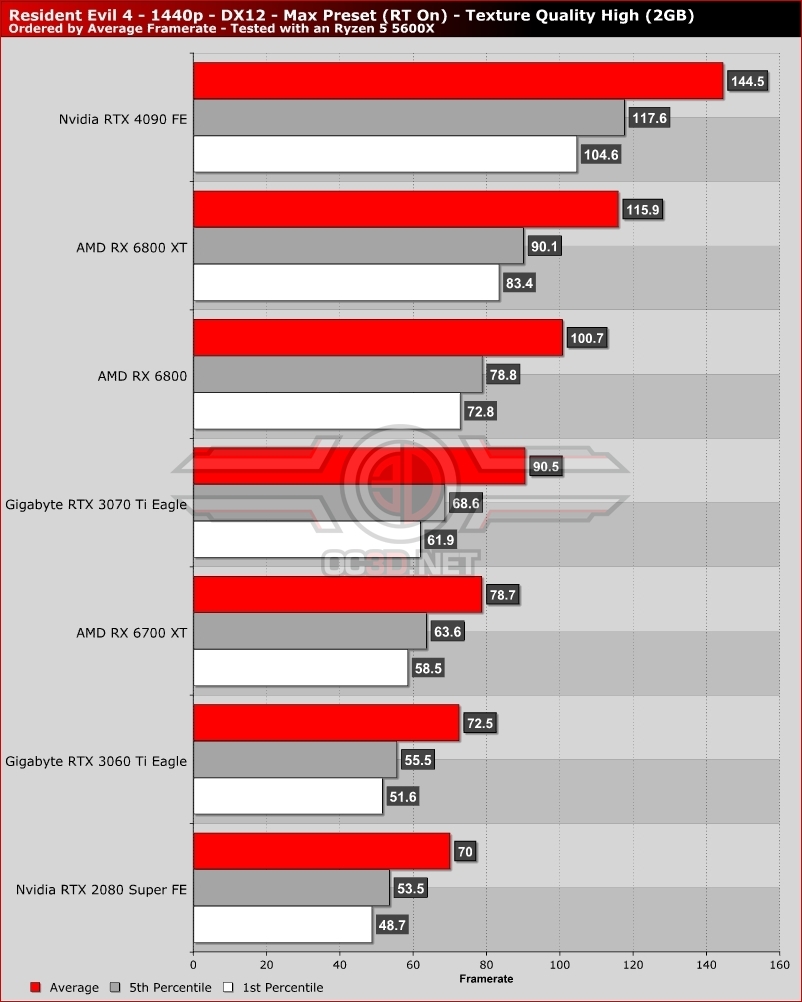 When ray tracing id disabled, we see a similar trend below to our 1080p results. The largest performance gains come from GPUs that are partially, or fully CPU limited, and other RT compatible graphics cards see lower performance gains than many would expect. This is especially true for Nvidia graphics cards.

Again, ray tracing should be disabled by anyone who wants more performance in Resident Evil 4, as it unlocked extra CPU and GPU performance for your system to utilise and is an effect that doesn't have a huge impact on the game as a whole.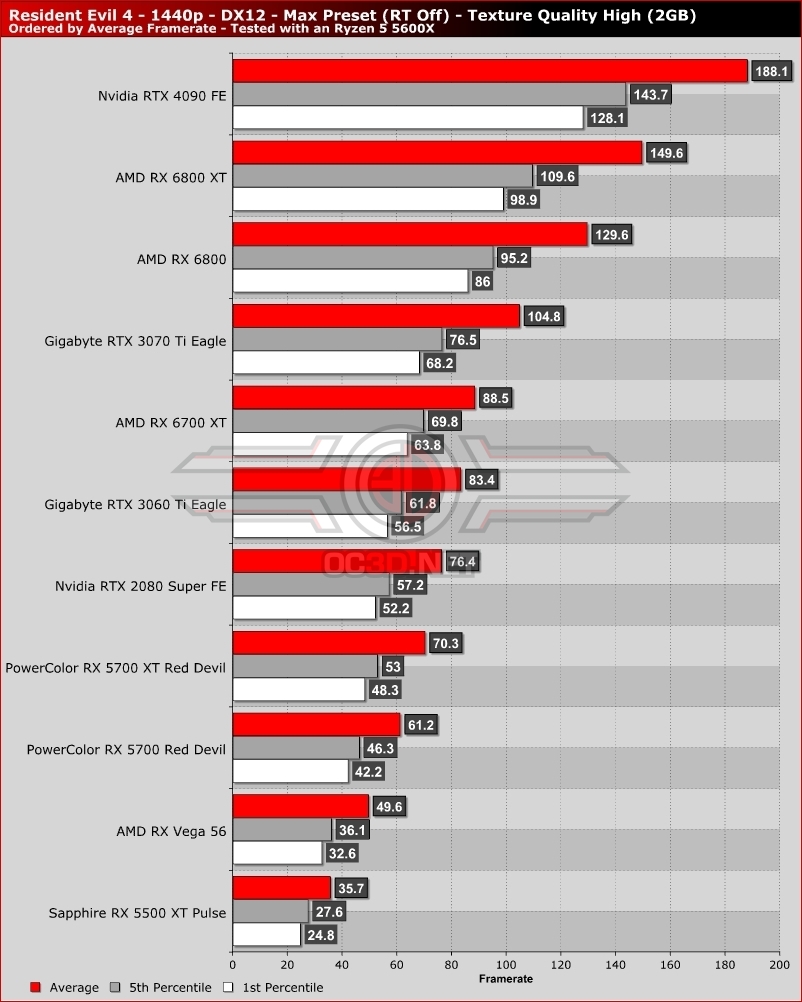 4K Performance – RT On and RT Off