Resident Evil 4 Remake PC Performance Review and Optimisation Guide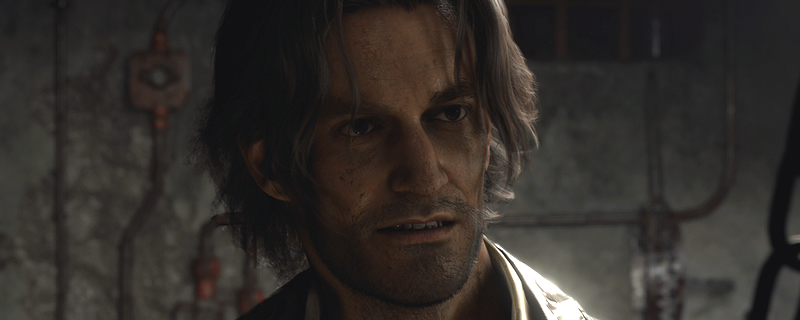 Optimised Settings for Resident Evil 4
For our optimised settings, we will focus today mostly on Resident Evil 4's GPU performance, as this game is not the heaviest on CPUs, and tended to only be CPU-limited on our Ryzen 5 5600X when the game was already running at over 100 FPS. Simply put, this game runs well on modern processors. 
if you are CPU-limited, the first thing you should do is disable ray tracing, beyond that, there are a lot of settings that are CPU-focused within Resident Evil 4's options menu. This included settings like graphic dismemberment, corpse physics, persistent corpses, diverse enemy animations, and destructible environments, all of which can lower Resident Evil 4's CPU workload. 
GPU-wise, the first setting that gamers should disable is ray tracing (ray traced reflections). While this game's ray tracing implementation is less demanding than most, ray tracing can have a huge impact on GPU performance. Next up, gamers should disable Screen Space Reflections (SSR), as this effect can result in strange artefacts in RE engine games and in many instances RE engine games can look better without it.

Next up for optimised performance in Hair Strands. Lowering this setting from High to Normal has a limited performance impact in most cases, but turning this setting off can deliver gamers a huge framerate boost. Don't worry, disabling this setting won't make Leon bald, in fact, you probably won't be able to notice the difference. Leon's baseline hair already looks great. 
For our optimised settings, we decided to turn ray tracing off, Screen Space Reflections Off (these are only usable when RT is off), Hair Stands off, and with Volumetric lighting set to medium. We also turned Lens Distortion and Chromatic Aberration off, as these effects can make RE4's visuals blurry. With these settings, our average framerate at 4K with an RX 6800 XT rises from 77.6 (with RT off), to 99.7. That's a 28.5% increase in performance with a minimal visual impact. In terms of 1st percentile framerate, we see a more impressive performance boost of 40%.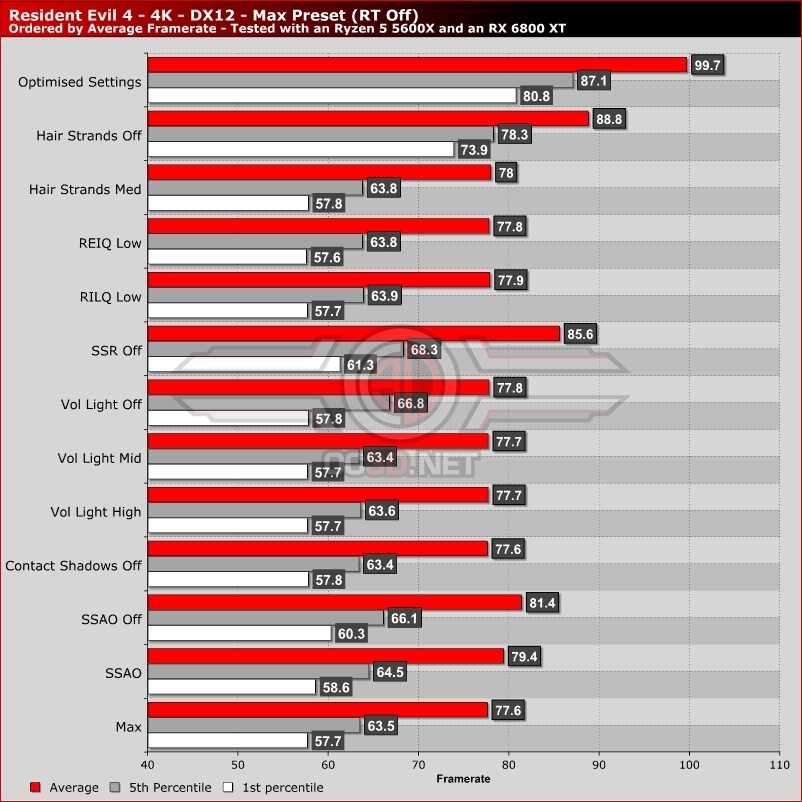 Can Resident Evil 4 run on my RX 480?
At 1080p with our optimised game settings, we were able to achieve 60+ FPS framerates using an RX 480 with interlacing enabled. This gives us great performance levels with mostly maxed out settings in Resident Evil 4 with a GPU from 2016. That's a great result.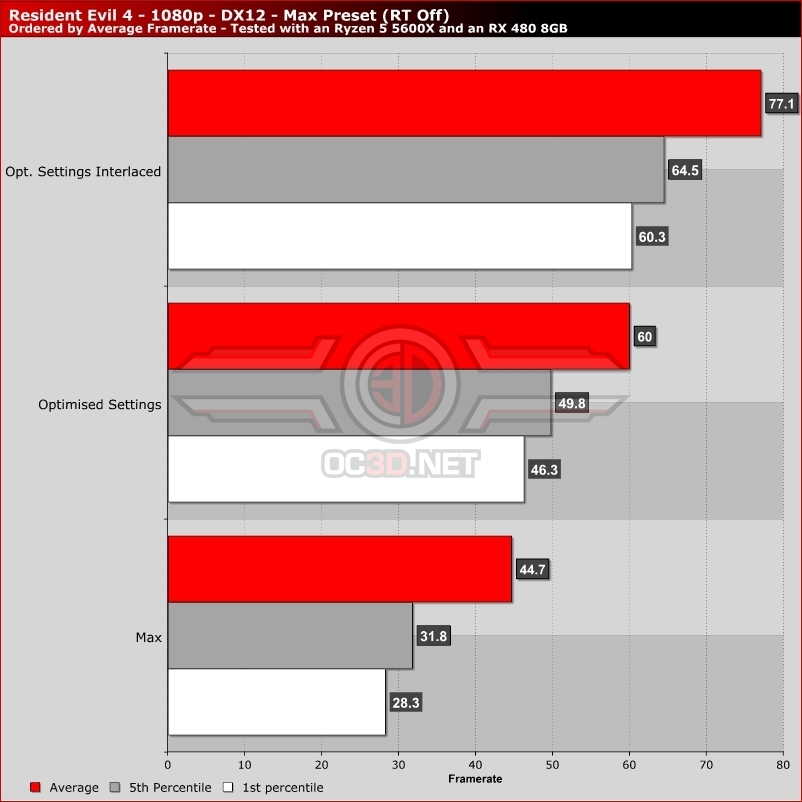 Conclusion