Resident Evil 4 Remake PC Performance Review and Optimisation Guide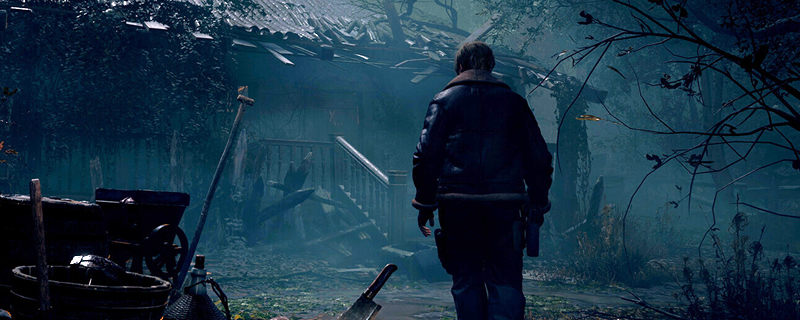 Ray Tracing – Performance Impact
When playing Resident Evil 4, we were shocked at how low the impact of this game's ray tracing effects were on performance, especially with Nvidia's RTX 4090. 
When using Nvidia's RTX 4090 at 4K, disabling ray tracing and enabling Screen Space Reflections (SSR) delivered us very similar performance levels, and at lower resolutions the game's performance shot up due to freed up CPU performance, not freed up GPU grunt. 
At 4K and with GPUs like AMD's RX 6800 XT, average framerates during our benchmark scene changes from 72.1 FPS to 77.6 when we moved from ray tracing high to screen space reflections. To say the least, Resident Evil 4's ray tracing is incredibly well optimised, and isn't much more demanding than screen space reflections. That said, this effect does have a huge impact on CPU-limited performance. 

Visually, ray traced reflections are more accurate than screen space reflections and cover up the visual bugs that SSR showcases in Resident Evil 4 and other RE engine games. If you have the GPU grunt to space, ray tracing is worth enabling in Resident Evil 4, though the effect is not game-changing.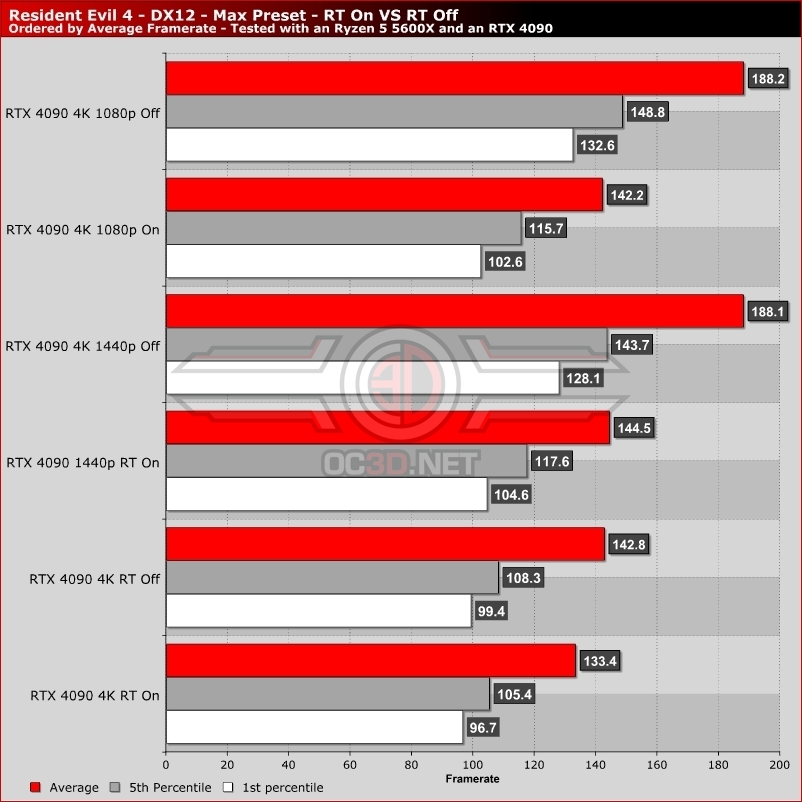 Resolution Scaling – FSR 2 and Interlacing