Alan Wake 2 PC Performance Review and Optimisation Guide
Optimised Settings for Alan Wake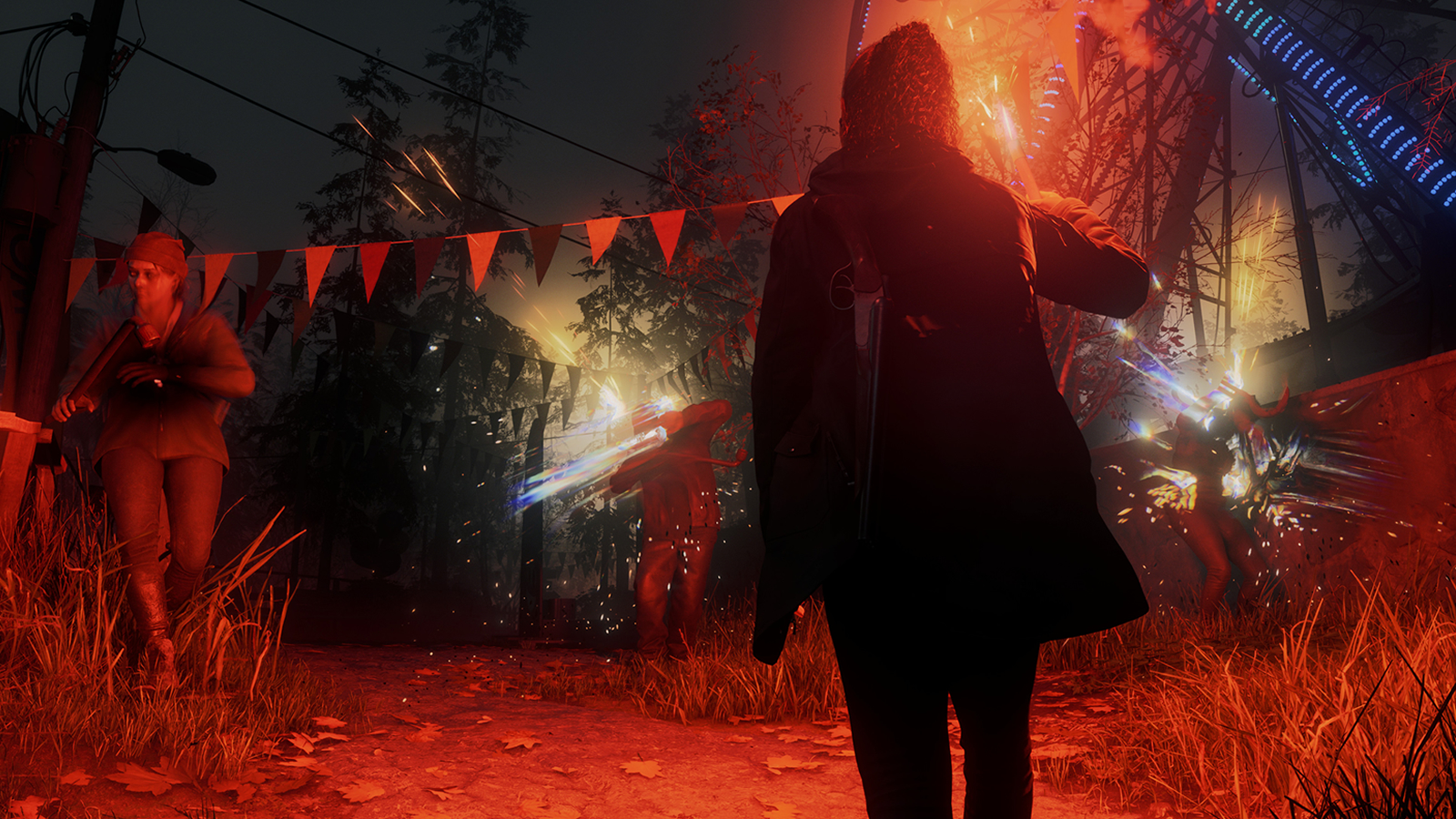 Optimised Settings – How to achieve higher framerates in Alan Wake 2 on PC
Alan Wake 2 is a demanding game, even when ray tracing is disabled. We have tested most of this game's settings to see which options have the largest performance impact. You can see the results of this testing below.
When ray tracing is disabled, Screen Space Reflections, Post Processing, and Global Reflections have the highest performance impact. That said, most PC gamers will need to lower more settings to achieve said 60 FPS framerates in Alan Wake 2.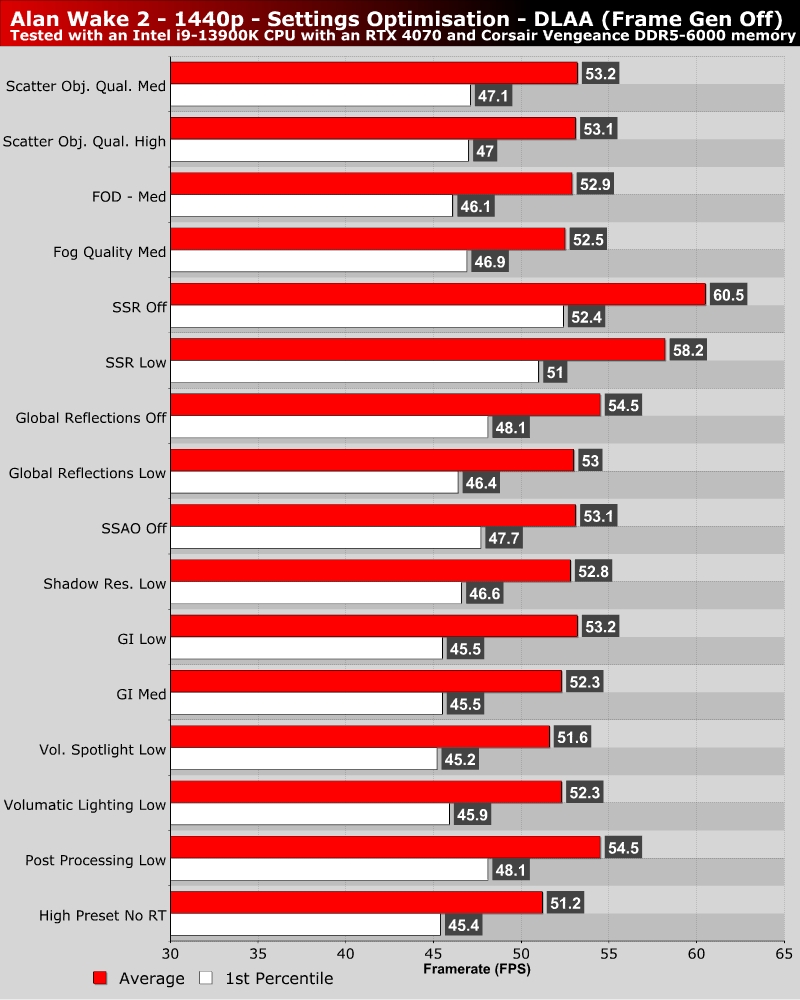 OC3D's Optimised PC Settings for Alan Wake 2
When testing our optimised PC settings in our Alan Wake 2 test scene, we saw performance increases of around 30% using AMD's Radeon RX 6800 XT and Nvidia's RTX 4070.

Our optimised settings for Alan Wake 2 start using the game's High graphics preset with ray tracing disabled. We set Post Processing to Low, both Volumetric Lighting and Volumetric Spotlights to Low, set Global Illumination to Medium, Global Reflections to Low, Screen Space Reflections to Low, Fog Detail to Low, and Far Off Detail to Medium. These settings, when combined with DLSS Super Resolution or FSR 2, should allow most gamers to achieve solid framerates in Alan Wake 2.