Alan Wake 2 PC Performance Review and Optimisation Guide
Conclusion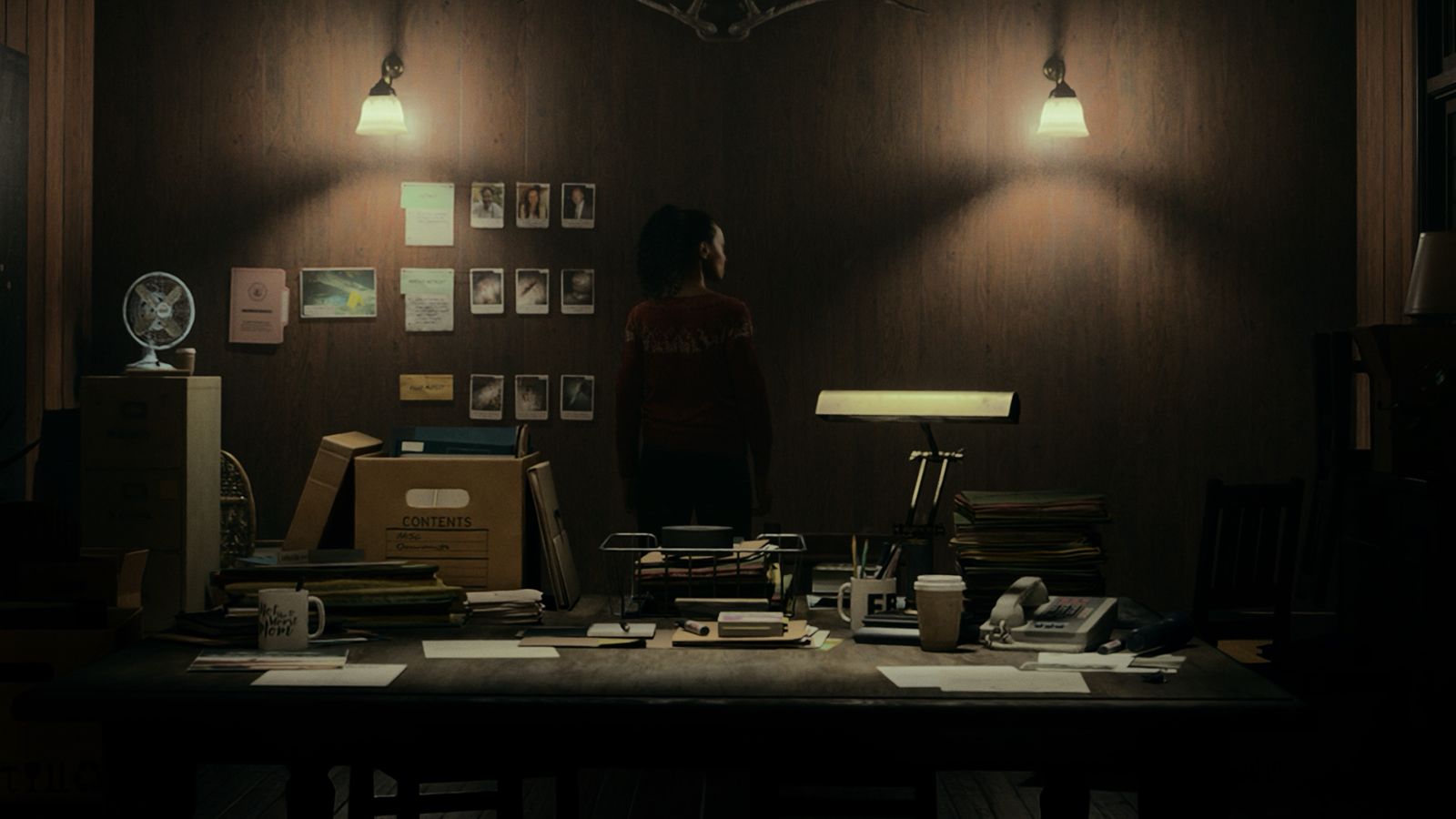 Conclusion – Alan Wake 2 shows what modern PC hardware is capable of
Alan Wake 2 is a game that showcases what the next generation of games will look like. With features like Mesh Shaders, Remedy has showcases what modern graphics hardware is capable. With ray tracing on PC, Alan Wake 2 shows us what games will look probably looks like in the PlayStation 6 and Next-Xbox era.
On PC, Alan Wake 2 is a hugely demanding game, and that is unsurprising. Control was Remedy's last PC game, and it is well known for its high hardware requirements. Like Control, Alan Wake 2 has high hardware requirements, and like Control it is clear to see why the game is as demanding as it is.
When playing Alan Wake 2, it is clear that the game is filled with detailed geometry, and that the game's lighting and reflections are a level above most modern PC and console game. This is both with and without ray tracing enabled. Yes, ray tracing takes Alan Wake 2's visuals to the next level, but the game looks great even without it.

One controversial aspect of Alan Wake 2's PC version is that gamers are expected to use upscaling. This game places huge demands on hardware, and upscaling is an easy and effective way to push GPU hardware further. Similar technologies are used with consoles all the time. With Xbox Series X and PlayStation 5 being relatively powerful by PC standards, it makes sense that a graphical showcase like Alan Wake 2 relies so heavily on upscaling on PC.
DLSS in Alan Wake 2
Alan Wake 2 benefits greatly from the addition of Nvidia's DLSS technologies. Most notably, this game benefits greatly from DLSS Frame Generation support. DLSS Frame Generation is a great tool for giving RTX 40 series GPU users access to higher, smoother framerates on PC. DLSS Super Resolution is also a great tool for gamers. In general DLSS Super Resolution also delivers better upscaling results than AMD's FSR 2 upscaler.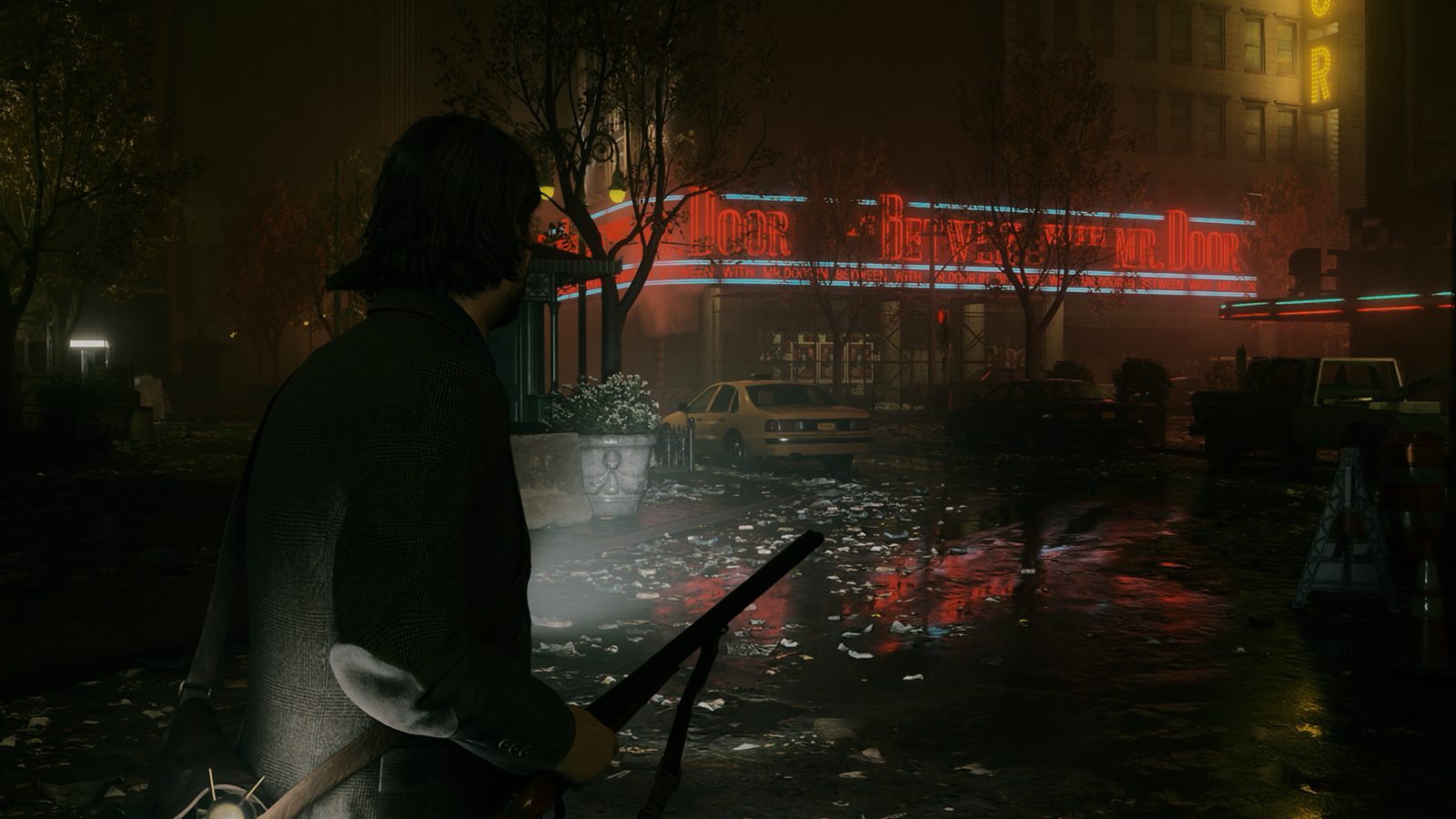 DLSS Ray Reconstruction is also a great addition to Alan Wake 2. It makes the game's ray tracing significantly more performant on PC. On top of that, it also greatly increases Alan Wake 2's image quality. That's a win win for Nvidia users. Not only does Alan Wake 2 run worse on non-Nvidia GPUs, ray tracing also looks worse on these GPUs due to their lack of DLSS ray Reconstruction support.
On the topic of DLSS, upscaling and frame generation, I hope that Remedy has plans to add AMD's FSR 3 technology to Alan Wake 2. Another Frame Generation option would be great addition to Alan Wake 2 on PC.
Is Alan Wake 2 unoptimized on PC?
Whenever a demanding PC game is release, the first question that many ask is if the game is badly optimised. The same question is being asked about Alan Wake 2.
Is Alan Wake 2 badly optimised? Our answer to this question is no. If the game demanding? Yes! Does Alan Wake 2 deliver visuals that justify these high hardware requirements? Yes! Should we expect all PC games to still run well on your GeForce GTX 1080 from 2016? No, not really.
If you want Alan Wake 2 to run better on your PC, you should probably disable ray tracing and have a look at our optimised settings for the game.
The GPU market is complicated, and PC gamers have had it easy for too long
For many years, PC gamers have been blessed with low hardware requirements for games because of several factors. The PS3 and Xbox 360 had a long lifespan and PC hardware rapidly improved. Xbox One and PlayStation 4 were not strong by PC standards at launch, and they too had a long lifespan. Now, we are in the era of PS5 and Xbox Series X. Both of these systems are relatively powerful, and now developers are making explicit use of their hardware features. Older PC components are showing their age, and lower-end GPUs are less powerful than the GPUs within both consoles.
Sadly, recent years have seen high-end GPUs have steadily gotten more expensive. This has caused stagnation in the lower end of the GPU market, with value for money increasing at a slower than normal pace. Add on economic factors, and it is easy to see why many PC gamers are upgrading less and are holding onto their older hardware.
Alan Wake 2 represents a major step forward when it comes to PC visuals. This game will be a benchmark for many years to come. We also expect Alan Wake 2's visual feature set to be considered when Sony and Microsoft create their next generation of consoles. I can see why Nvidia are bundling this game with their high-end RTX 40 series GPUs right now.
You can join the discussion on our Alan Wake 2 PC Performance Review and Optimisation Guide on the OC3D Forums.