Alan Wake 2 PC Performance Review and Optimisation Guide
1440p Performance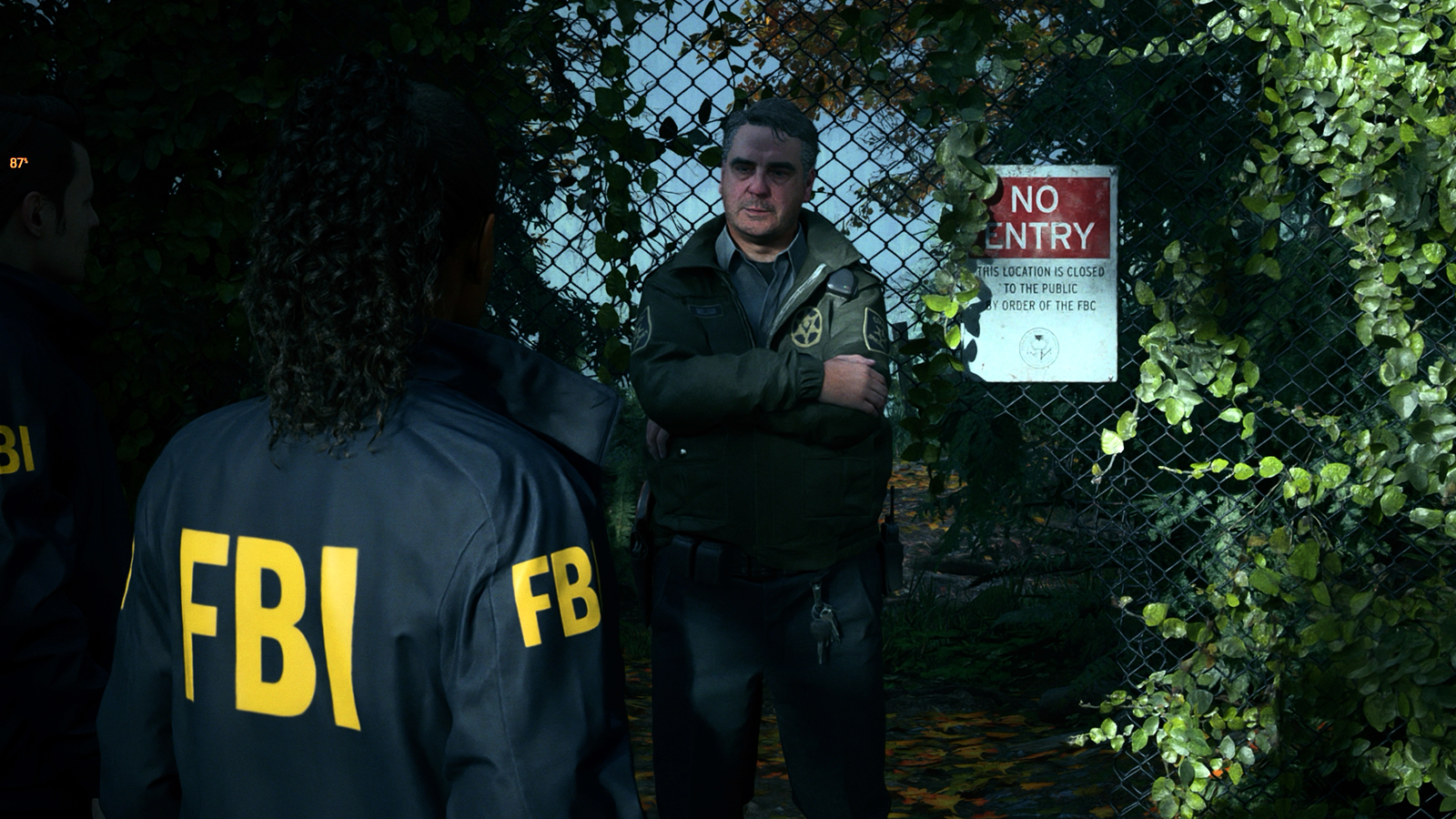 1440p Performance
Here at OC3D, we're not the kind of website that tests everything "maxed out" just for the sake of it. Alan Wake 2 is a complex game, and we feel that it deserves a closer look and a lot of in-depth testing. As such, we have tested the game using three performance profiles and at resolutions of 1080p, 1440p, and 4K. This was very time consuming, so we hope your appreciate the effort.
Our first profile is the game's Medium preset without ray tracing and with DLSS/FSR 2 set to quality mode. These are the settings we expect most PC gamers to use, as Alan Wake 2 is a demanding PC game, and this game looks very good at Medium settings. Honestly, they should have called Medium High and High Ultra.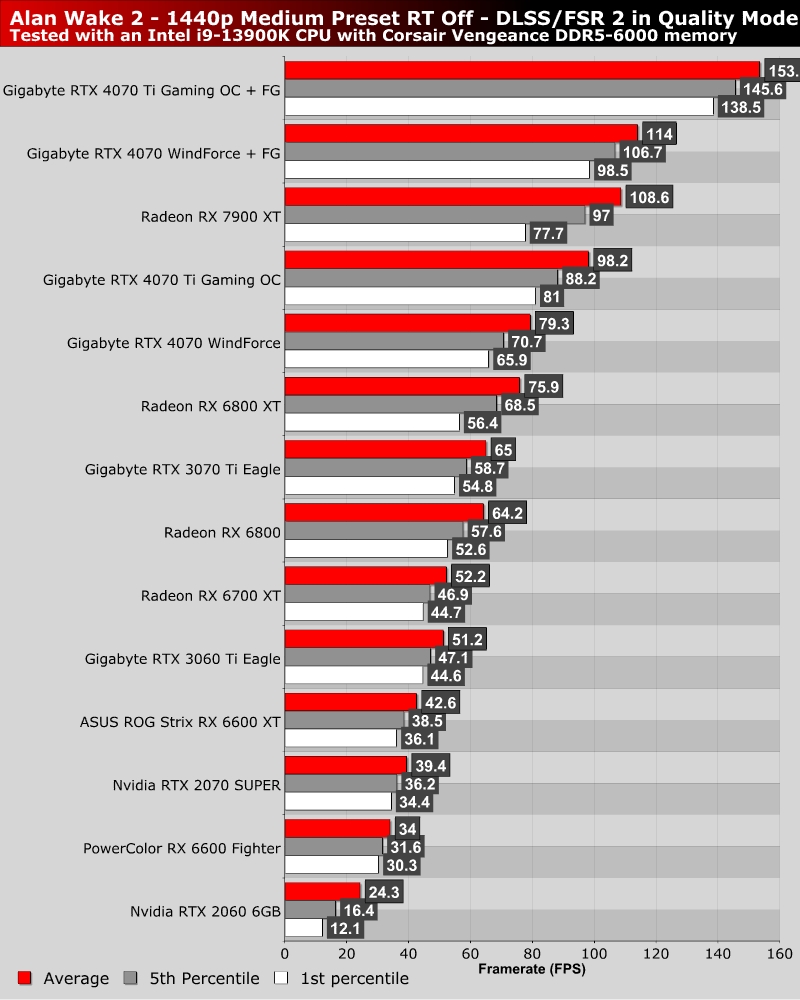 1440p High
At 1440p, only the highest-end graphics cards can achieve 60+ FPS framerates without upscaling. This is a hugely demanding PC release, and the benefits of DLSS and FSR 2 are clear. Again, Nvidia's DLSS Frame Generation is an incredibly useful feature for those who want the benefits of a smoother framerate.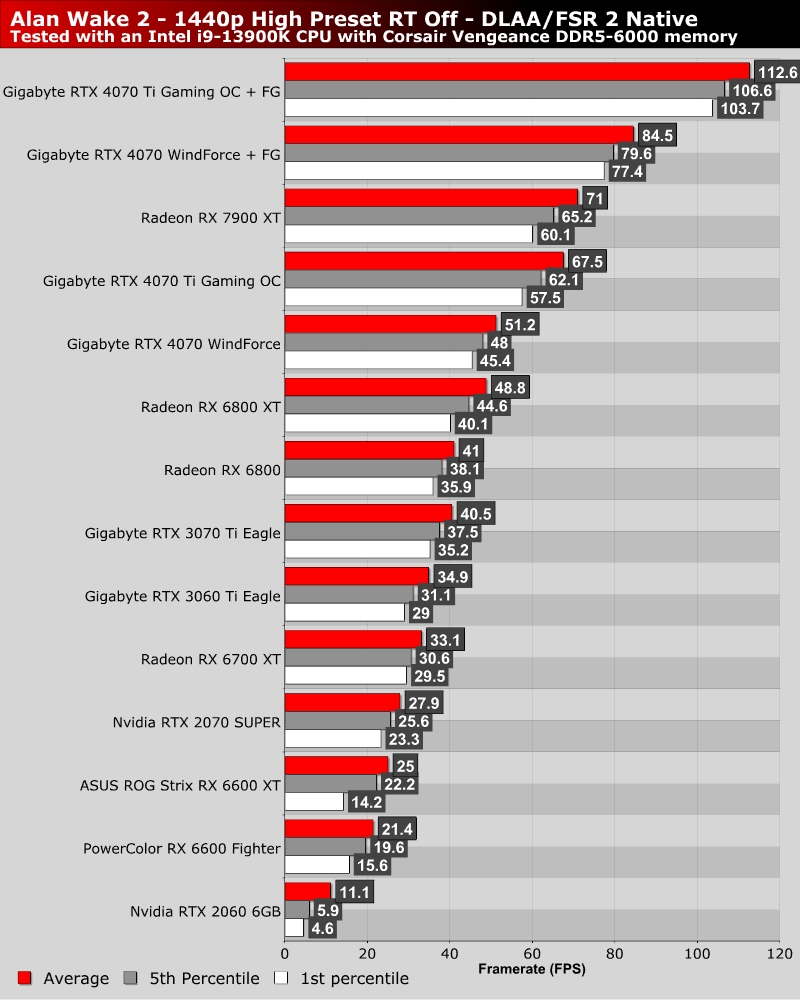 1440p High with High Ray Tracing
Like 1080p, Alan Wake's High Ray Tracing mode practically requires DLSS Super Resolution and Frame Generation to run at 60+ FPS framerates. Thankfully, DLSS' Performance mode provides clearer results at 1440p, making this game's visuals a lot clearer.