Ratchet & Clank: Rift Apart PC Performance Review and Optimisation Guide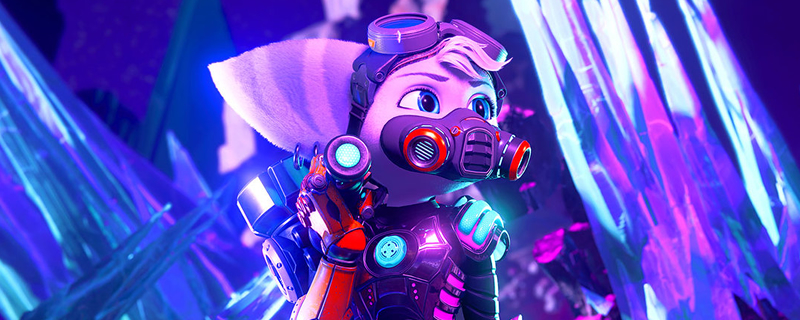 I wish Nixxes had a few extra months to work on this ahead of launch
I played Ratchet & Clank: Rift Apart on PlayStation 5, and I was excited to play the game again on PC when Sony inevitably brought the game to my preferred platform. The good news for PC gamers is that this isn't a terrible PC release like The Last of Us Part 1 was at launch, but the sad news is that this game is not without its issues on PC. For starters, Rift Apart crashed several times when I was playing the game across various hardware configurations, I saw graphical glitches from time-to-time, and features like ray tracing support on AMD Radeon graphics cards is unavailable at launch.Â
Overall, I am impressed with the PC version of Ratchet & Clank: Rift Apart. The game is beautiful, and the game runs well on modern hardware configurations. Added ray tracing options and support for a variety of upscaling techniques is the icing on the cake, but the best addition is the ability to play this game at higher than 60 FPS framerates.
Ratchet & Clank is a series that is best enjoyed at 60 FPS, and while some games in the series have opted to run at 30 FPS on consoles, I'd argue that those games lost some of the series' visual magic as a result. With fast paced combat, goofy weapons, and nuts and bolts flying though the air, Ratchet & Clank simply looks better at higher framerates, and with the right graphical settings and PC hardware, gamers can now move beyond that. Playing Ratchet & Clank at 120 FPS is an amazing experience.

Like most other PC games from Nixxes, Ratchet & Clank: Rift Apart has been released with a load of graphical options for gamers to tinker with. On pages 5 and 6 of this analysis, we have given gamers a lot of optimisation tips to explore, which should help you boost this game's framerate a tad. This game has a lot of options to tweak, and its performance levels can scale to a huge degree, which is great news for gamers with older PCs.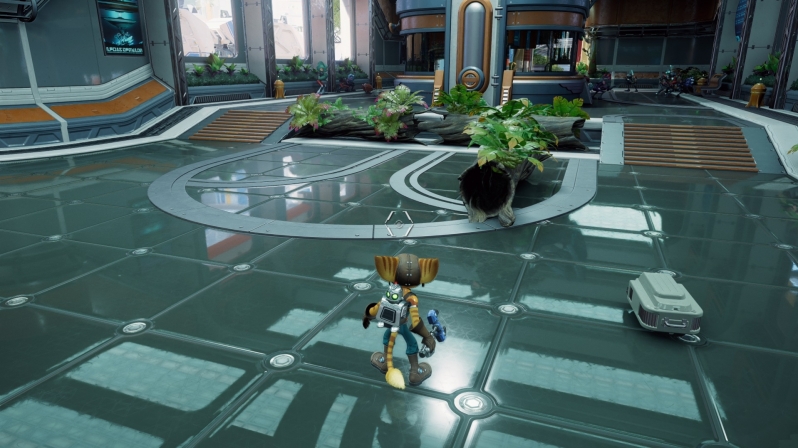 With this game relying on fast storage for its dimensional warps, we do recommend running this game with NVMe SSD storage, though SATA storage with suffice with minimal issues. Aside from some stutters or pauses when moving through warps, this game can run well on lower-end storage configurations, though we do not recommend playing this game on an HDD.
VRAM-wise, Rift Apart is one of those games that demand a tonne of VRAM when maxed out, but VRAM requirements can lower substantially at lower settings. Even at medium settings Rift Apart looks great on PC, but if you want to max out this game with ray tracing, you will need a powerful GPU with a lot of VRAM.
Ratchet & Clank is a strong PC release that is let down by infrequent crashes and a lot of minor issues that should have been addressed before launch. It is a shame that Sony did not give Nixxes and extra month or so of development time to quash these issues, as while we expect these issues to be addressed with future game updates, I'd rather see the game launch without these problems. This game could have used a little more time in the oven, and while this game's release isn't the disaster that was The Last of Us Part 1's PC launch, it is disappointing that Sony did not do more to avoid launch issues on PC.Â
Since this game is designed to run on the PlayStation 5's RDNA 2 based GPU, it is crazy that Ratchet & Clank: Rift Apart has launched without support for ray tracing on AMD GPUs. How was this issue not fixed before launch?Â
While Rift Apart is fully playable in its current state, our recommendation is for PC gamers to wait for a few updates before buying or playing this game. If you wait, you will be rewarded with a better experience that is hopefully free of crashes and other bugs. Don't get me wrong, I love this game, but PC gamers to see Rift Apart at its best, not with bugs and crashes.
You can join the discussion on Ratchet & Clank: Rift Apart's PC version on the OC3D Forums. Â