Ratchet & Clank: Rift Apart PC Performance Review and Optimisation Guide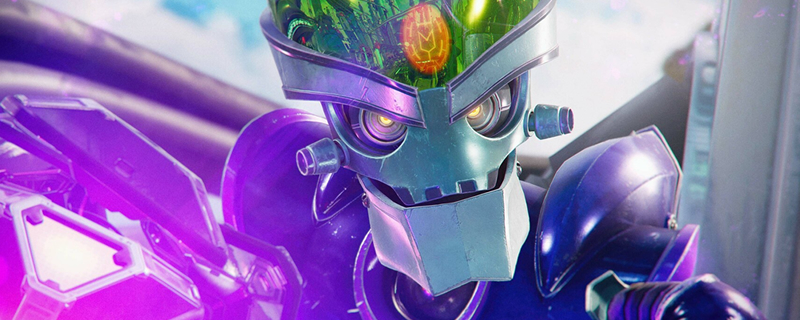 How Scalable is Rift Apart?
On PlayStation 5, Ratchet & Clank: Rift Apart shipped with several performance modes, including a 60 FPS performance Mode, a 30 FPS Resolution Mode (which featured ray traced reflections). After launch, the game also received support for a Ray Tracing Performance Mode, which could run at 60 FPS or 40 FPS (on 120Hz screens). With this in mind, it is easy to see how Nixxes could scale the performance of Rift Apart on PC, especially with the addition of lower than PlayStation 5 graphical settings.Â
Ratchet & Clank: Rift Apart has launched on PC with Very Low, Low, Medium, High, and Very High graphical preset and separate ray tracing options for ray traced reflections, ray traced shadows, and ray traced ambient occlusion. Below we have tested the game's presets without ray tracing, and the game's highest preset with ray tracing maxed out. The results are below.Â
As you can see, PC gamers can scale the performance of Rift Apart to a huge degree, allowing PC gamers to achieve framerates of well above 4K 60 FPS with an RTX 4080 graphics card. This is without the addition of DLSS Super Resolution or DLSS Frame Generation, which are enough to get this game running at 4K 120Hz at Very High settings (with very high ray tracing).

Even at medium settings, Ratchet & Clank: Rift Apart is a great looking game, which is great news for gamers with lower-end PC hardware. That said, we don't recommend playing this game with a graphics card that features less than 6GB of VRAM, and recommend GPUs with at least 8GB of VRAM.Â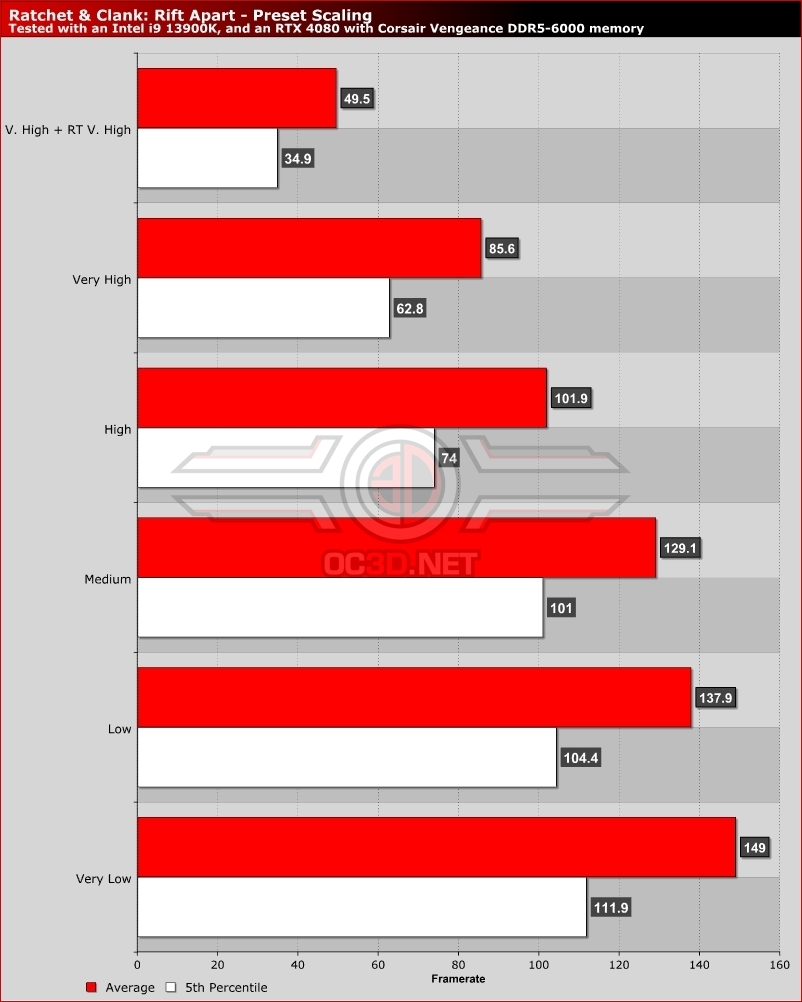 Â
Optimisation Tips – Optimised Settings Without Ray Tracing