Resident Evil 4 Remake PC Performance Review and Optimisation Guide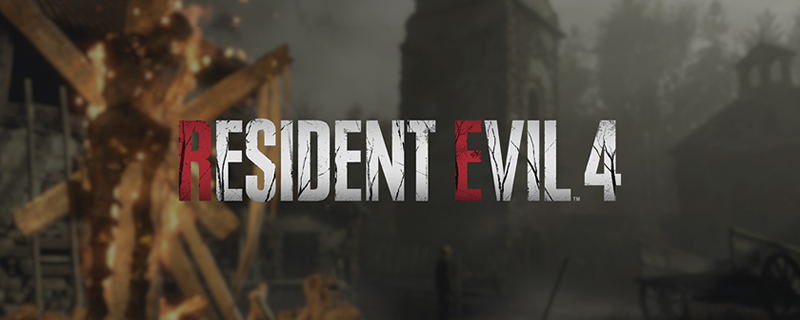 Resident Evil 4's Remake has arrived
After years of waiting, Resident Evil 4 has finally received its highly anticipated remake, a modern reincarnation of GameCube era classic with modern visuals, reworks, and improvements.
Like all modern Resident Evil games, Resident Evil 4's 2023 remake has been built using the RE Engine, the capable home built Capcom engine behind Devil May Cry 5, Monster Hunter Rise, and every Resident Evil game since Resident Evil 7.
Like Resident Evil Village, Resident Evil 4 has launched with support for ray tracing on PC and current-generation consoles, but unlike Resident Evil Village, Resident Evil 4's remake only supports ray tracing in the form of ray traced reflections. That said, this game's ray tracing implementation is incredibly performance-friendly, and offers gamers a huge upgrade over the RE Engine's Screen Space reflections. 

The original Resident Evil 4 is a classic, becoming the game that popularised the common over the shoulder viewing angle of most modern 3rd person shooters and arguably the most popular game int he entire Resident Evil franchise. While it can be argued that Resident Evil 4 is less in need of a remake than some other titles in the franchise (cough, Code Veronica, cough), it can't be argued that there isn't demand for a modern incarnation of Resident Evil 4.
Today, we will be looking at the PC version of Resident Evil 4, and will be detailing how well the game runs on PC and how gamers can get higher framerates out of their systems. The good news is that Resident Evil 4 runs well on both old and new PC hardware, though the game's VRAM use can be troublesome for GPUs with less than 8GB of VRAM.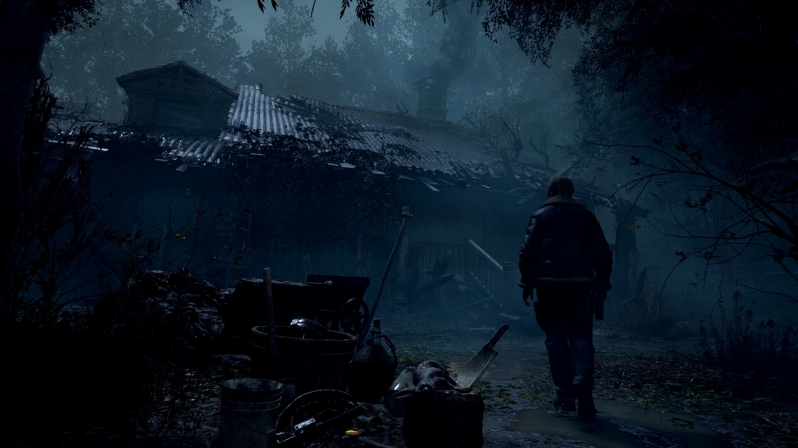 Review Contents
– Resolution Scaling – FSR 2 and Interlacing
Drivers and System Specifications
For today's testing, we have used AMD's Radeon Software 23.3.2 driver and Nvidia's 531.41 WHQL drivers. These are the newest drivers that were available at the time of our testing.
Before testing, we fully updated our Windows 11 installation and ensured that no unnecessary background applications were running on our test system.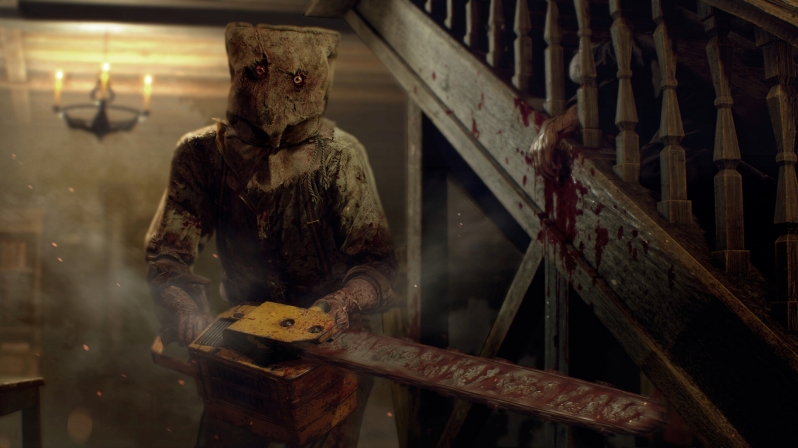 Full System Specifications
Below are the full specifications of our game testing system, which we built in mid-2020 to meet the needs of future games. Alongside this system, we will be testing various old and new graphics cards from AMD and Nvidia, including Nvidia's RTX series and AMD's RX 6000 series.
To help support the website, we have included Amazon affiliate links below should you wish to purchase the same or similar PC parts. You can read more about our games testing system here.

OC3D Game/GPU Test Rig (Affiliate Links Below)

AMD Ryzen 5 5600X Processor with Prescision Boost Overdrive
ASUS ROG Crosshair VIII Formula (X570) Motherboard 
Corsair Dominator Platinum RGB Series DDR4 3600MHz (2x8GB) Memory
Corsair RM1000i Power Supply
Corsair iCUE H150i RGB Pro XT All-in-One Liquid CPU Cooler
Corsair MP600 2TB PCIe 4.0 SSD
Corsiar Obsidian 500D RGB SE Case
Windows 11 x64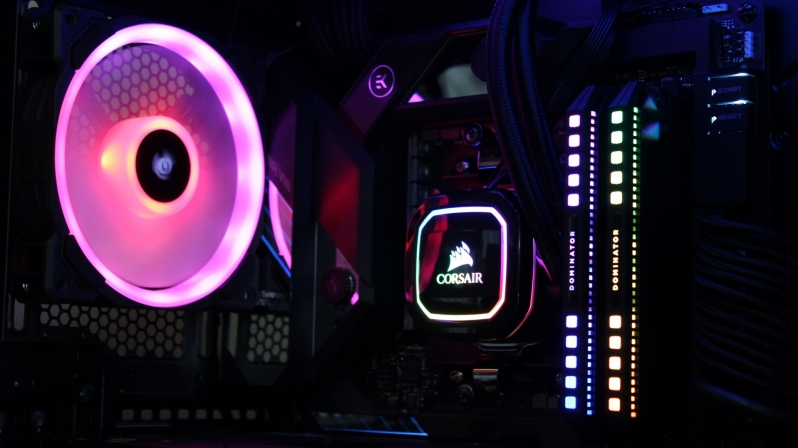 VRAM Use – Use appropriate VRAM settings